WARNING: GRAPHIC CONTENT
A group of nature enthusiasts from Sao Paulo, Brazil, set out on a cycling trail with their dogs along a marshy terrain.
They were thoroughly enjoying the trip, but they had to make a stop beside a river when they got thirsty.
Just as they were drinking water from the river, a giant anaconda jumped out of the river and attacked one of their dogs.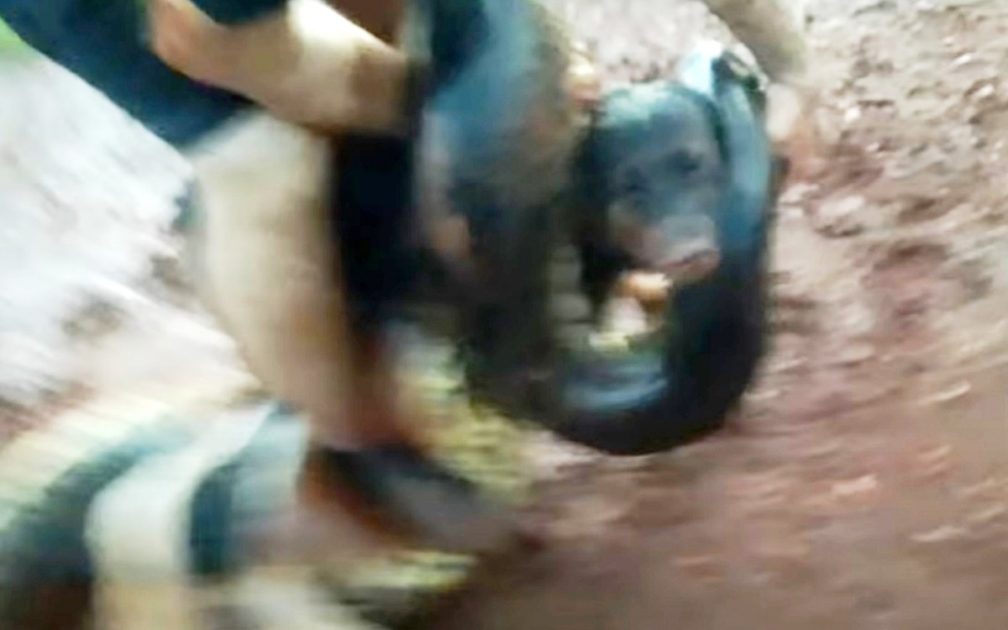 Source: ViralHog/Youtube
The other dogs began squealing in fear as the 13-foot-long anaconda completely clutched the.  .  .   Click To Continue Reading >>