Dog owners who frequent dog parks, or those who walk their dogs near dog parks, are facing a new, potentially fatal threat. Dog parks are supposed to be a safe place where your dog can play and interact with other dogs in a secure setting but that has all changed.
Some sick individuals have no qualms about hurting an animal. We, sadly, read many stories about abuse and wonder who could be so heartless. This story is chilling– and we, of course, pray it doesn't happen in our neighborhood– but it needs to be taken seriously. We must remain vigilant and we must warn others!
In a dog park in the UK, there were small bread piles scattered on the ground. The bread was placed in a manner that made it hard to even notice it. The four-legged dog park attendees, who often have their noses glued to the ground, were exposed to the bread that had been laced with rat poison.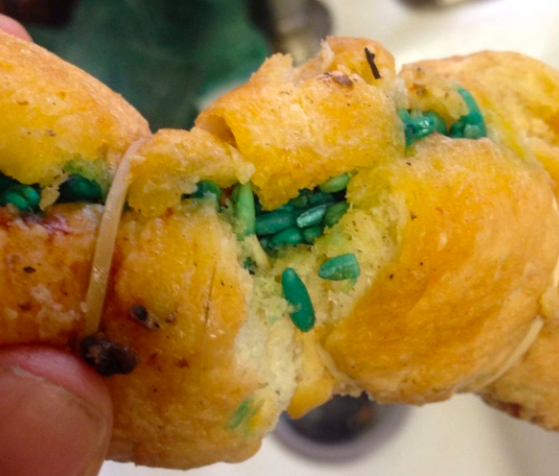 via Goodfullness
The specific dog park is located in Sussex but it is likely other places like it have also been contaminated. Another story recently surfaced about a dog named Lola who was also poisoned and this was at a different park in Grimsby.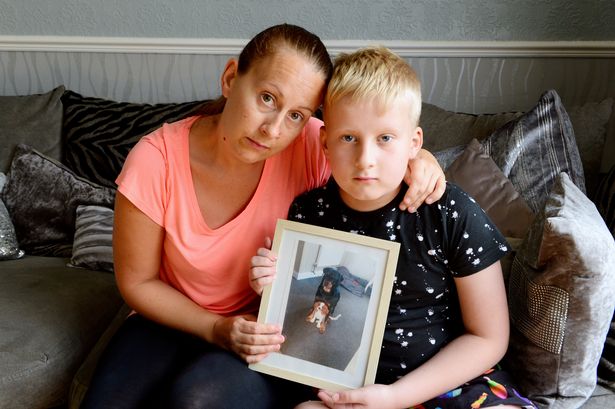 Grimbsy Telegraph
"We are all just heartbroken that this has happened, Lola was our baby, and we are just waiting by the phone to hear if she is going to make it or not. She had not been out for a proper walk for a week or two before I took her out on Friday, as my partner has been unwell and she was so excited to be out in the field and running around. I always keep my eye on her and didn't notice her eating anything but you can never be sure. It wasn't until we got home that all of the problems started, and I have been told it will be another 48 hours before we know what is going to happen to her."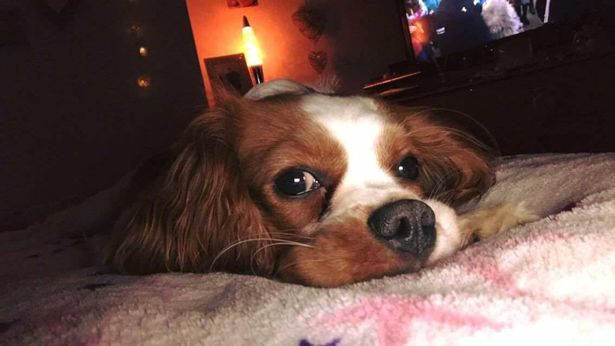 Grimbsy Telegraph
"I would just like to urge other dog owners out there to be careful and vigilant when they are out for a walk because it is not just my dog that has been poisoned over the last few days. Make sure that you can always see what they are doing, and ensure that they are not putting anything strange in their mouths because it is horrible to see your pet in pain and suffering due to some mindless act."
It is still unsure whether or not Lola will make it. While these reports are in the UK, this can happen anywhere! Sadly crimes like these are often followed by copycats. We must be on the lookout and know the warning signs.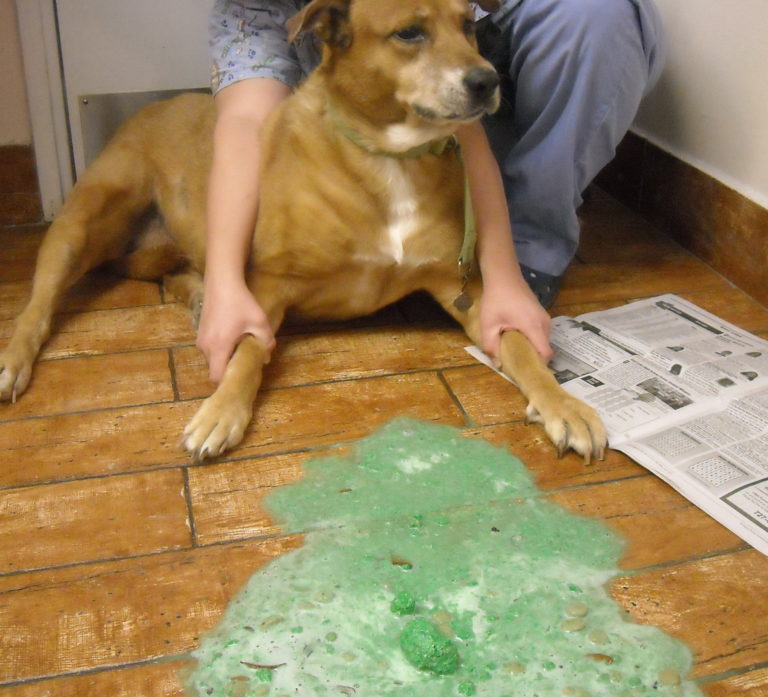 VirtuaVet via Goodfullness
If you suspect that your dog has ingested poison of any kind, contact your vet immediately. Keep your dog confined to a safe place away from all other animals and children until you can bring them in for help. And never attempt to treat a sick pet on your own!
The RSPCA's advice is as follows:
If you think your dog has been poisoned:
Stay calm. Remove dogs from the source of poison.
Contact your vet immediately; inform them when, where and how poisoning occurred. If appropriate, take the packaging, plant or substance to the vet. Don't expose yourself to any harm.
Follow your vet's advice.
Preventing poisoning in dogs:
In the home:
Keep an eye on your dog.
Keep houseplants where dogs cannot reach them. Collect dropped leaves/petals.
Keep pesticides away from areas dogs can access.
Outside:
Ensure outdoor housing and exercise areas are free from poisonous plants.
Ensure dogs water supplies cannot become contaminated and are changed regularly.
Warning for dog walkers in #PrestonPark, #Brighton. We have received a call this morning that multiple piles of bread with rat poison were found.
If you are concerned that your dog may have consumed any poison the @RSPCA have provided this advice https://t.co/qWFwc5Jtmx

— Sussex Police (@sussex_police) December 25, 2017

Please remain calm but vigilant and know the signs to keep your dog safe! We don't want panic, we want preparedness!
Please 'SHARE' to pass on this story to a friend or family member