Winter is that time of the year when everything is covered in white and sparkly snowflakes that create the most amazing scenery.
And as most adults despise the snow because it means they would have to spend hours in the cold shoveling their driveways, the little ones are eagerly waiting to get out and have some fun.
However, children are not the only ones who enjoy playing in the snow. Horses love it too, and we have a video to prove it.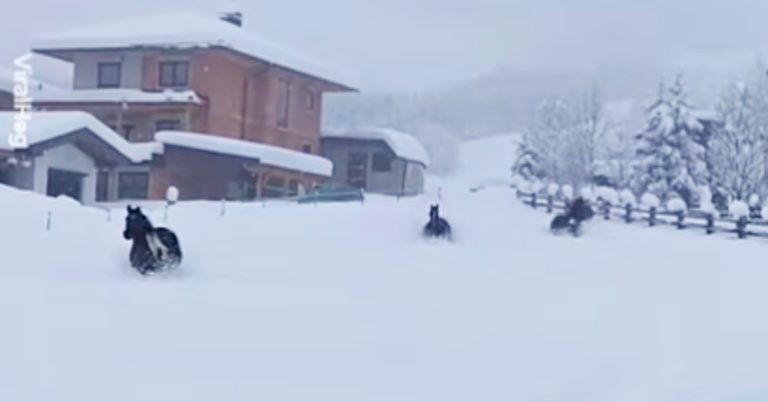 Screen Shot: Facebook/Unilad
Three horses get to experience the joy of running in the snow and it's obvious they are entertained and have the time of their life. They simply can't stop galloping as the white powder is flying in the air with their every step.
It seems like they can't have enough of the chilly, but fresh weather. However, two of them eventually get tired and settle down.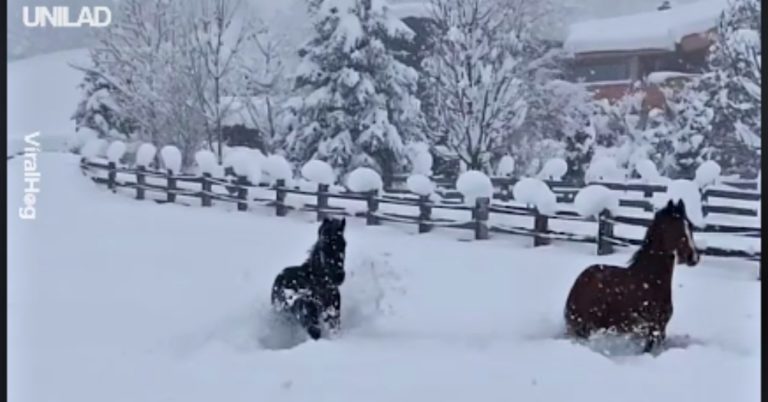 Screen Shot: Facebook/Unilad
Their pal, however, still has some energy left and isn't ready to stop running around the place so he gallops another round.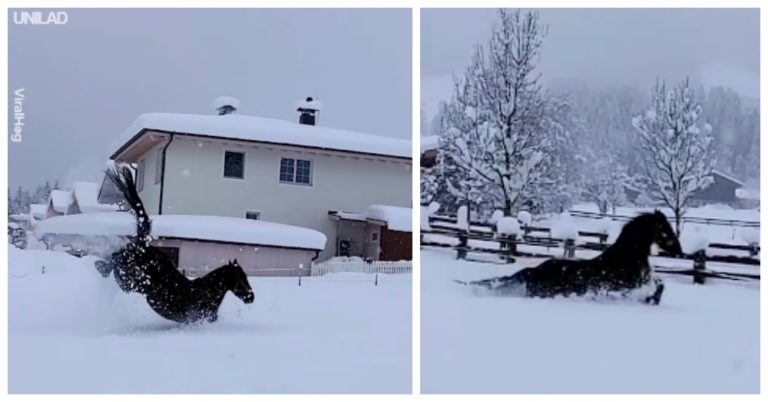 Screen Shot: Facebook/Unilad
The best part of all? The snow angels the third horse decides to make. It's been a while since we've seen someone having so much fun in the snow.
Around nine million people have seen the horses' game so far and they all agree how they love seeing these noble creatures having a whale of a time.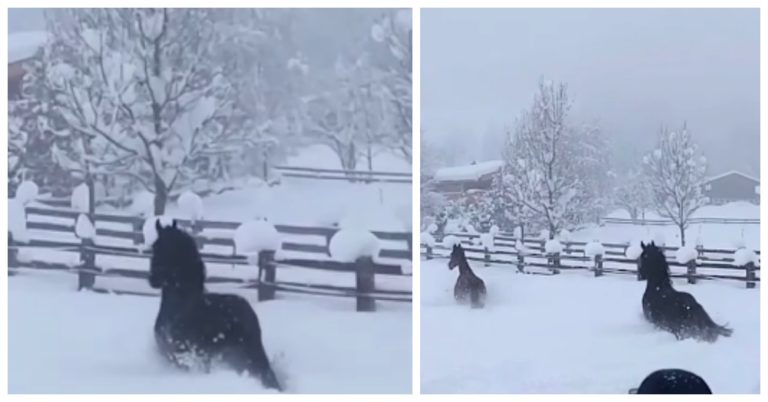 Screen Shot: Facebook/Unilad
This is something you don't want to miss.
Think your friends would be interested? Share this story!