Someone walked into the Central Missouri Humane Society and dropped off a massive ball of fur. At first glance, it was hard to discern exactly what was under the mass of hair.
The person who dropped the animal off said it was found in a small dog bed at a local grocery store. Workers at the humane society got right to work to help this little one and see who was under all the matted hair.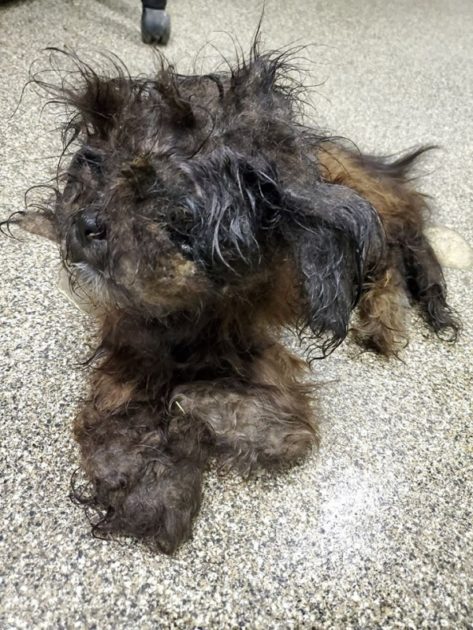 Source: Pawsitively Precious/Facebook
"It turns out this ball of fur was a dog in very poor condition," Central Missouri Humane Society wrote on Facebook. "She couldn't walk, was covered in fleas and you could tell she was in pain due to her severely matted fur."
Thanks to the folks at Pawsitively Precious, the dog was anesthetized and two staffers spent three hours shaving matted fur from her body. Despite the grooming and bath, the little dog was unable to walk.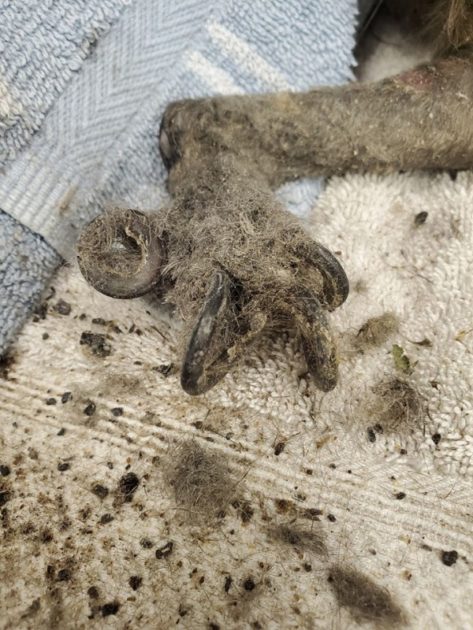 Source: Pawsitively Precious/Facebook
"Upon getting x-rays done, it was discovered that she had been in this condition for so long that her paws had deformed and she had several broken bones," Pawsitively Precious posted on Facebook.
Source: Pawsitively Precious/Facebook
They aren't giving up on the little pup, whom they named Precious. Though she can't walk or run as a normal dog would, Pawsitively Precious says she "has a lot of love to give and will make an excellent pet for a very special home someday!"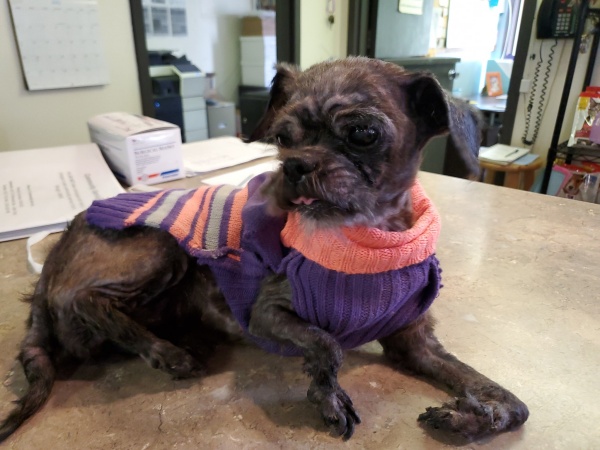 Source: Pawsitively Precious/Facebook
We wish you all the best and thank everyone who pitched in to save this girl.
H/T: KRCG
Please 'SHARE' to pass on this story to a friend or family member