<!– 336×280 ad unit –>
1. Getting frustrated when your dog acts like…a dog!
Dogs bark, dig, chew, sniff, and steal table scraps that are within snout's reach. To them, it's natural behavior! (Plus, they don't understand the value of your favorite pair of shoes.)
However, this doesn't mean your dog should have free reign to do whatever he likes. Instead of punishing these behaviors, they need to be redirected–and this takes patience!
Vet Street suggests alternatives such as giving chewers stuffed Kongs to gnaw on, or teaching barkers to learn to use their "inside voice".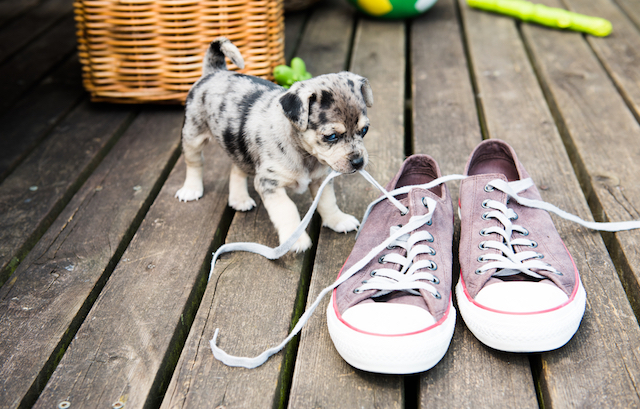 Next Up: Having inconsistent rules and boundaries