Pretty much every dog loves their dog treat — and the expressions they make when they know its coming is absolutely adorable and hilarious. One photographer actually captured those hilarious expressions on camera. 
Meet Christian Vieler, a German photographer who specializes in just that. Vieler has been capturing dogs trying to gobble up treats out of mid-air since 2013.
The expressions he captures are those of pure concentration, immeasurable happiness, and panicked anticipation.
Because really, who knows if or when that next treat is coming if the first one isn't caught?!
The shots bring out the unique personalities of each dog, as we can clearly read the emotions etched over their wonderfully derpy faces.
So, if you want something that is all about exploring the world in a lighthearted way, this is it. We have complied a list of our favorite photos from Vieler's work, so scroll down and enjoy!
#1
Image Credits: Christian Vieler
#2
Image Credits: Christian Vieler
#3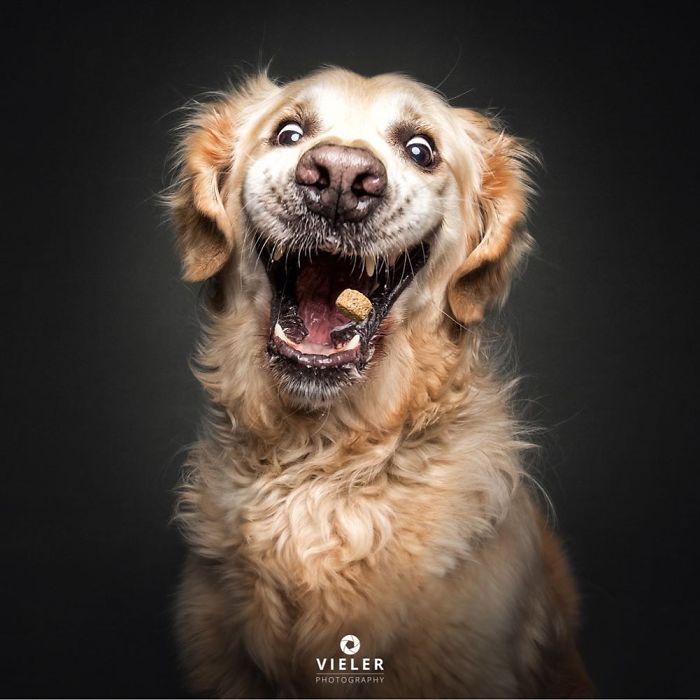 Image Credits: Christian Vieler
#4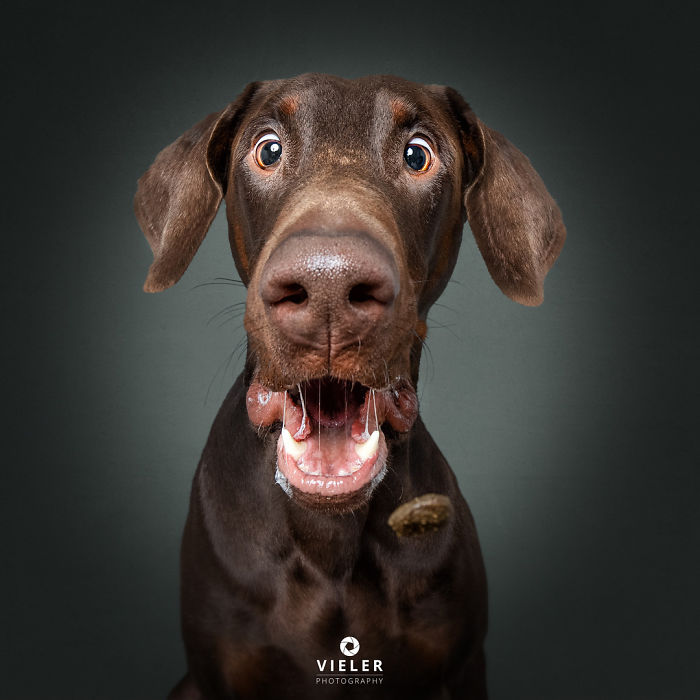 Image Credits: Christian Vieler
#5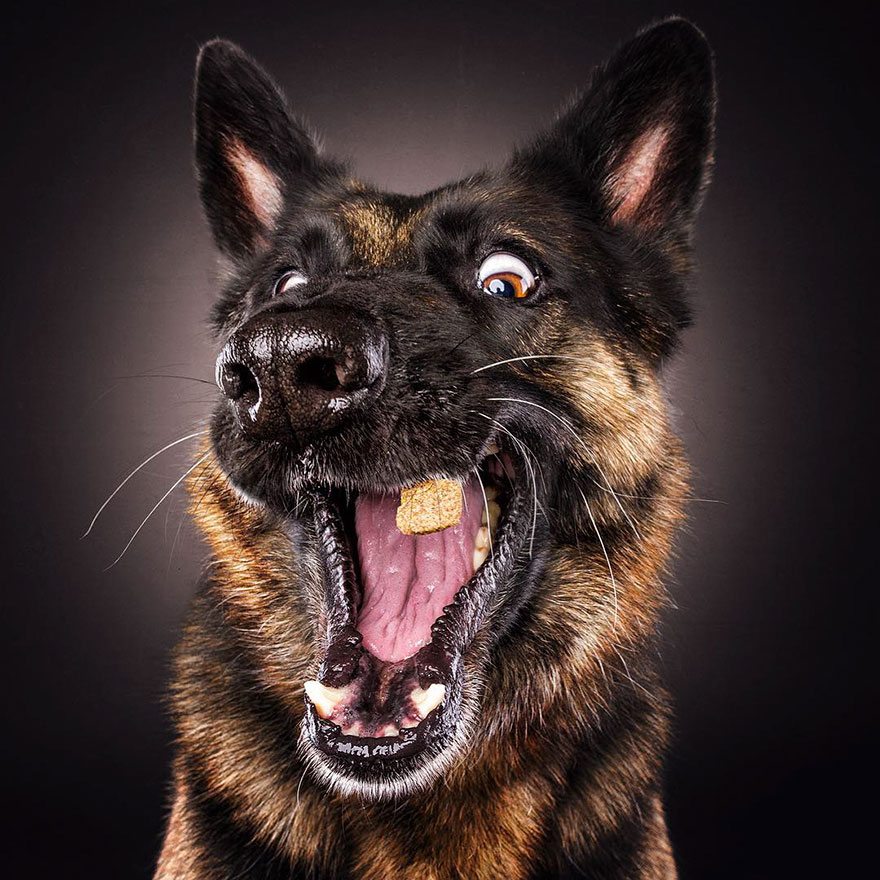 Image Credits: Christian Vieler
In an interview with Bored Panda Vieler said that,
"I started doing the treat shots by accident and chance, I had never seen anything like it before, but I didn't plan on doing that kind of photography either! Back in 2013 I got myself a flash with a big battery pack for outdoor use. The day my new toy arrived was a rainy one, so I started discovering all flash options in my living room – especially the capability of freezing motion. I wanted to use my own dog Lotte for my test shoots."
#6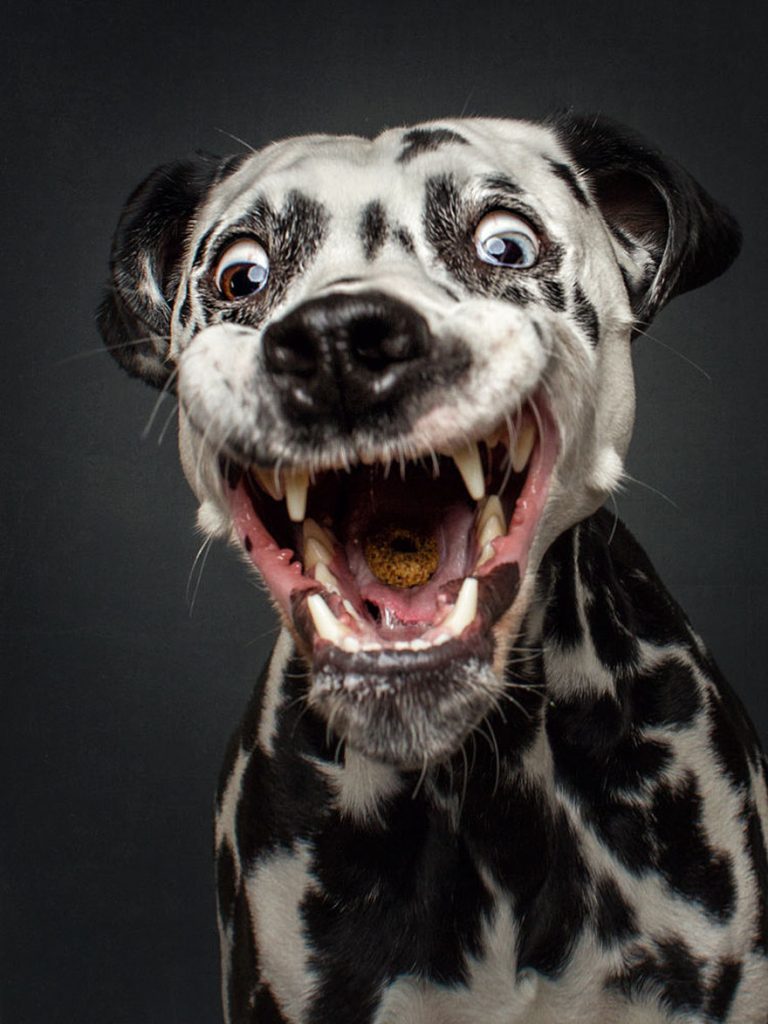 Image Credits: Christian Vieler
#7
Image Credits: Christian Vieler
#8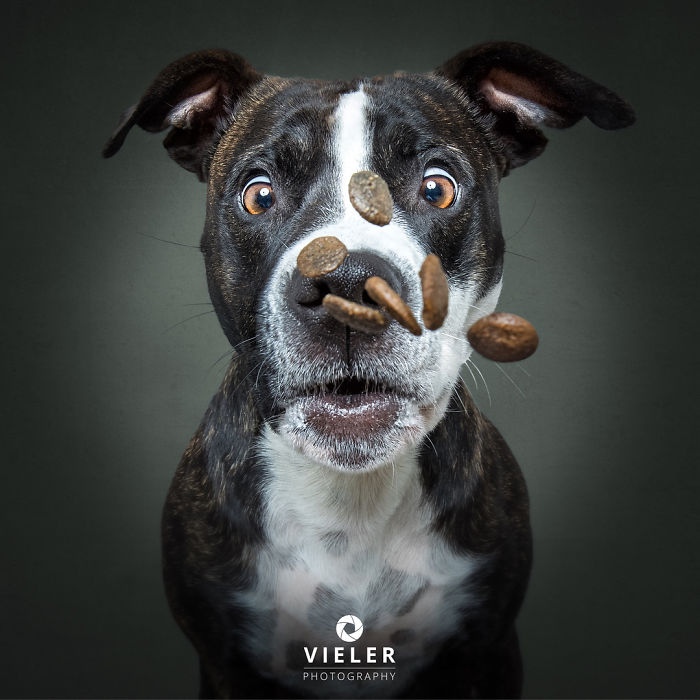 Image Credits: Christian Vieler
#9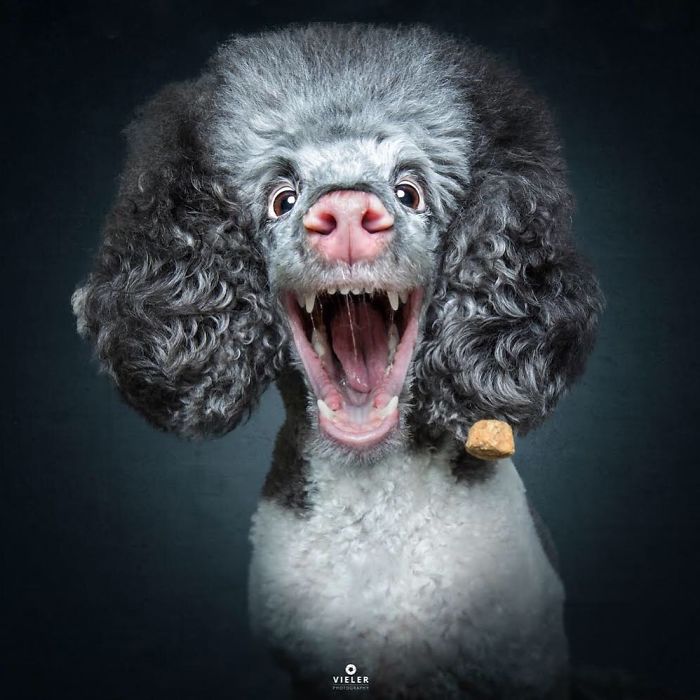 Image Credits: Christian Vieler
#10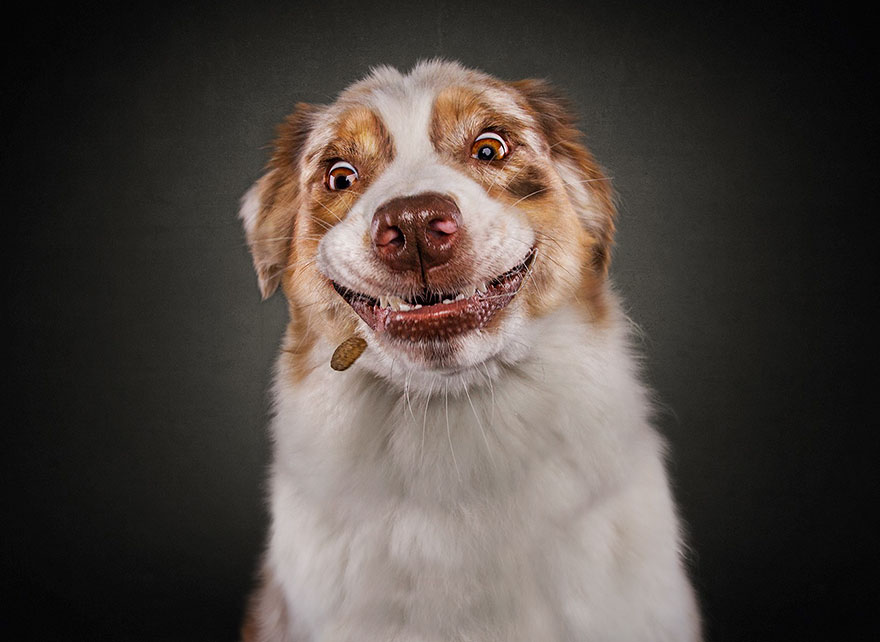 Image Credits: Christian Vieler