Dogs can be the perfect hosts, greeting whoever they see with wagging tails and exuberant licks — however, there are times in which they are required to do the exact opposite and act as guard dogs.
To prevent any unwanted strangers from turning up, owners often display the 'BEWARE OF DOG' sign to let people know that they better keep moving.
Nothing destroys the image of a warning sign better than a friendly, cute dog posing next to it — and the pics below are the cutest 'guard dogs' you will ever see!
Scroll down below to check out these adorably hilarious images and don't forget to let us know which one is your favorite.
#1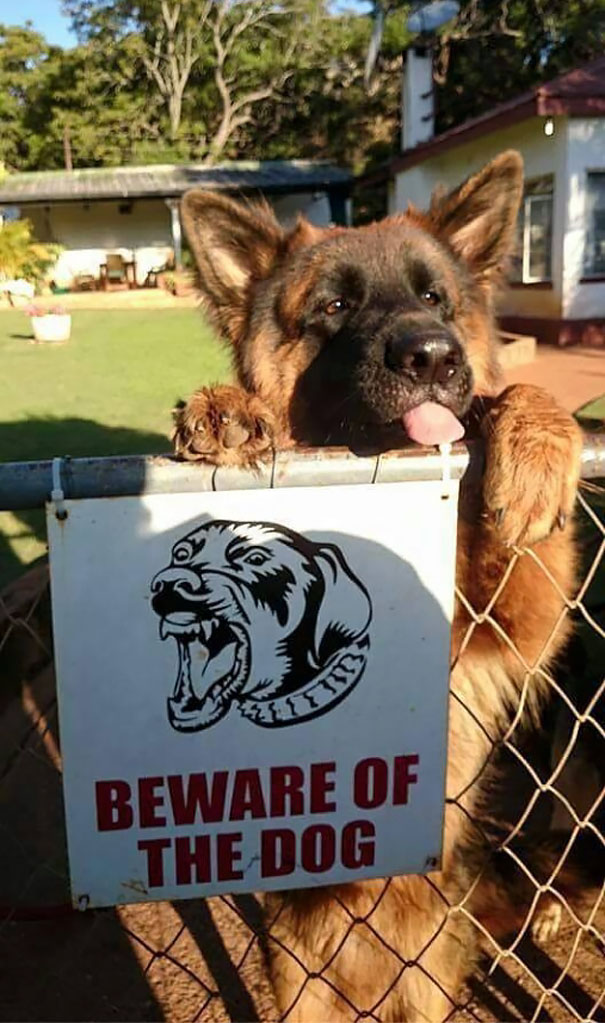 #2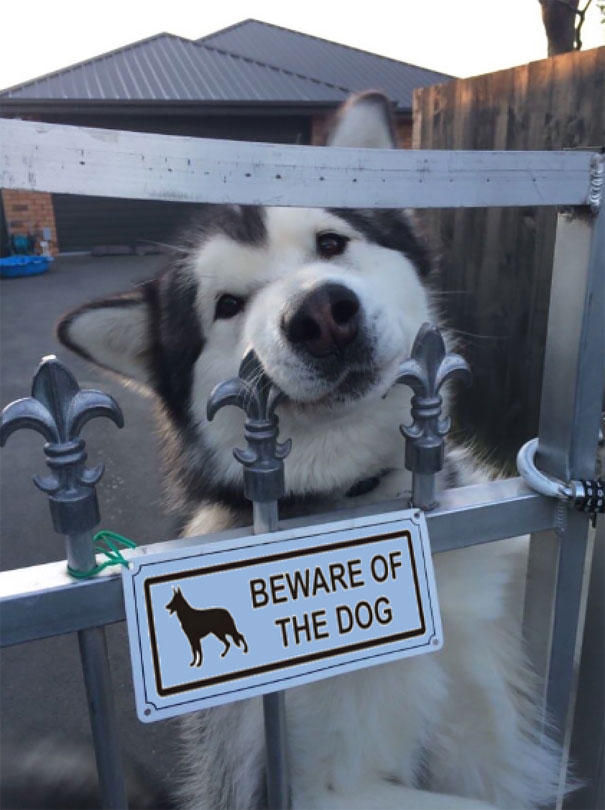 #3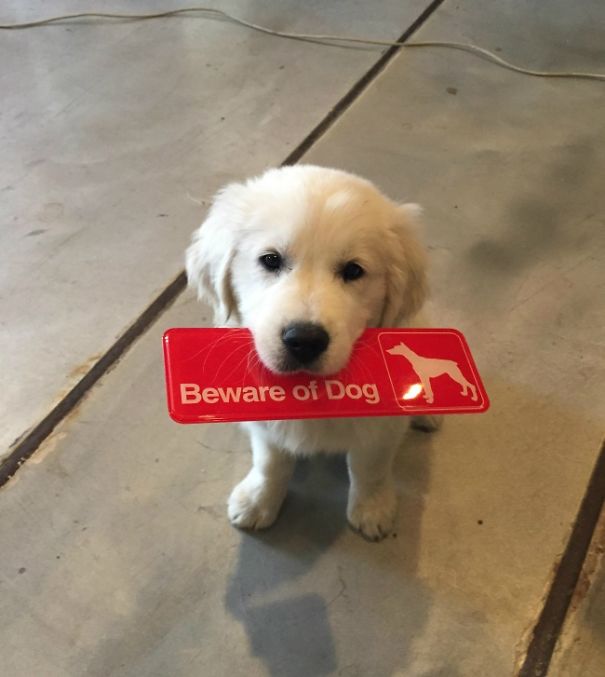 #4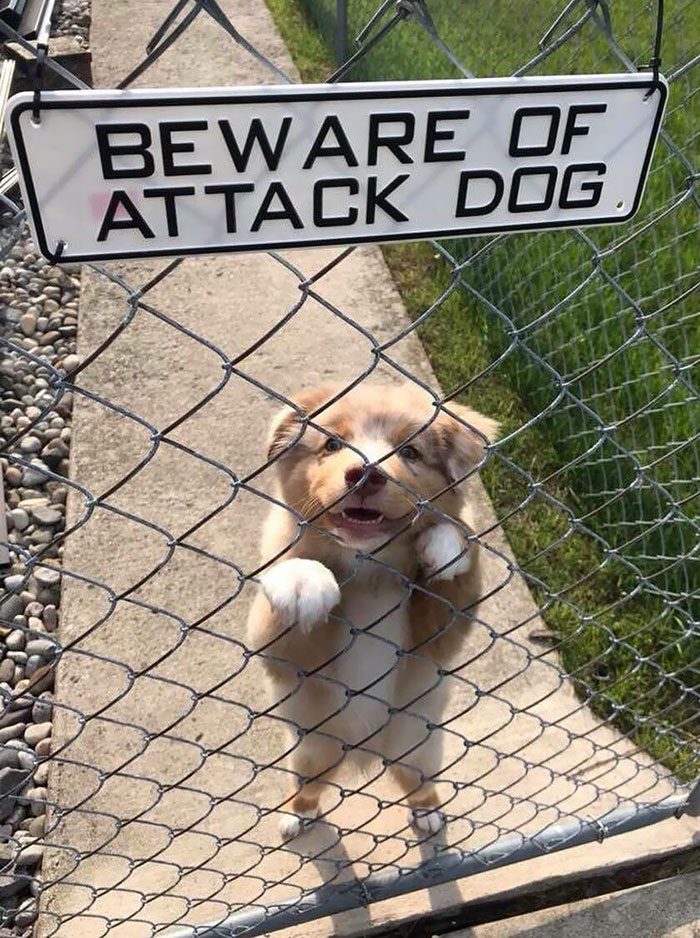 #5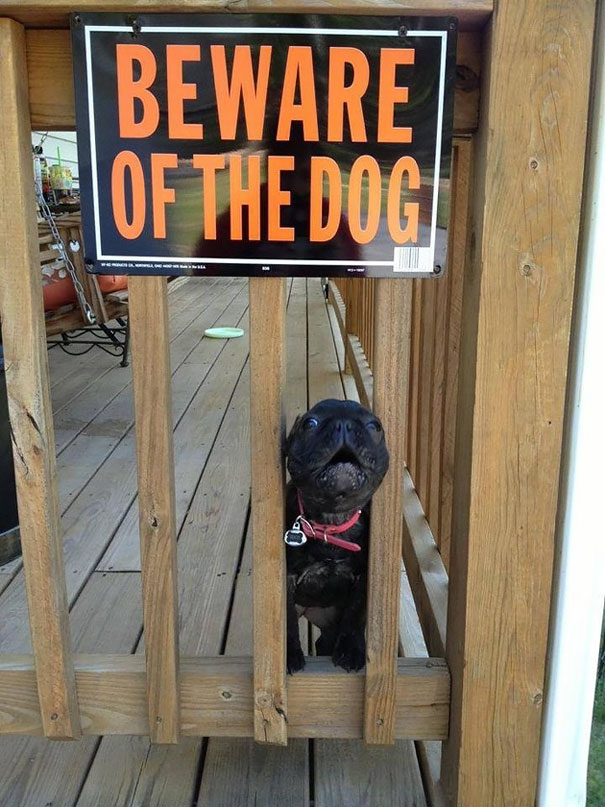 #6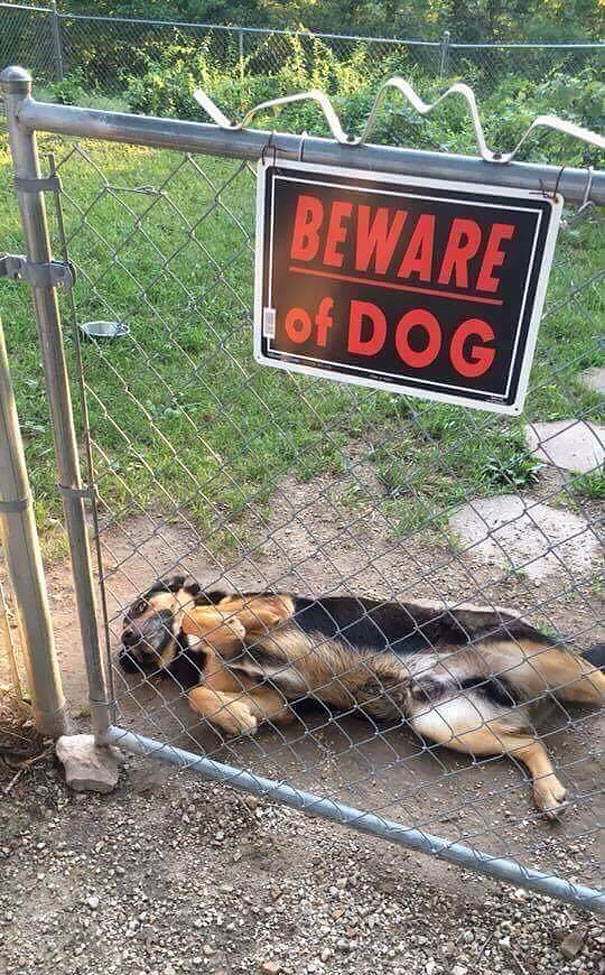 #7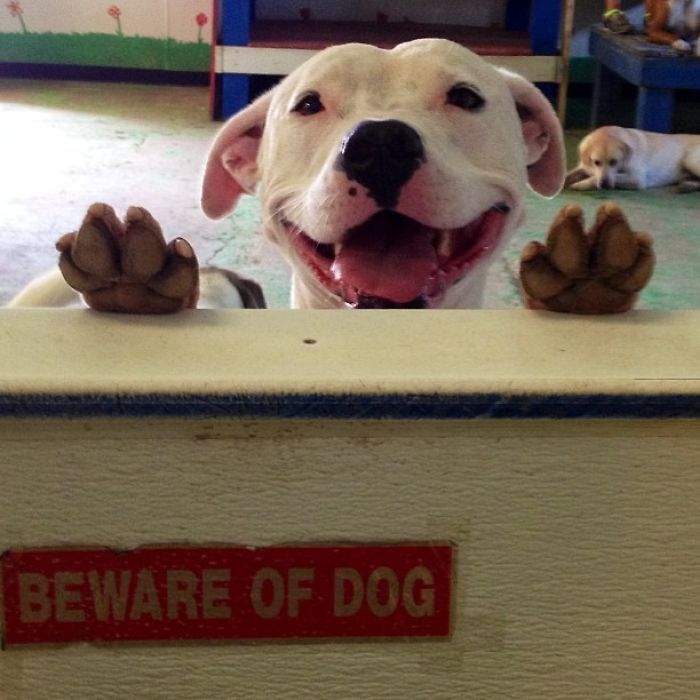 #8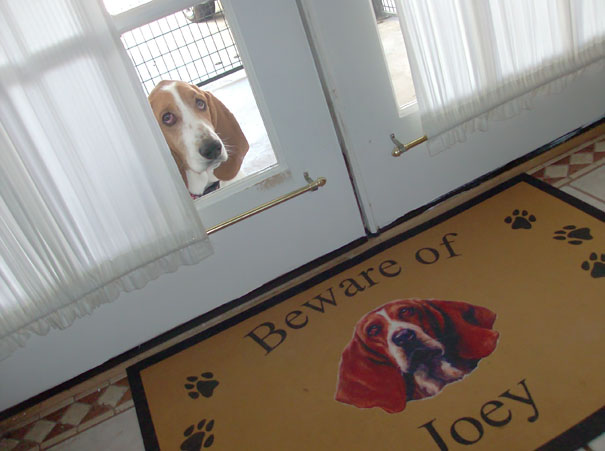 #9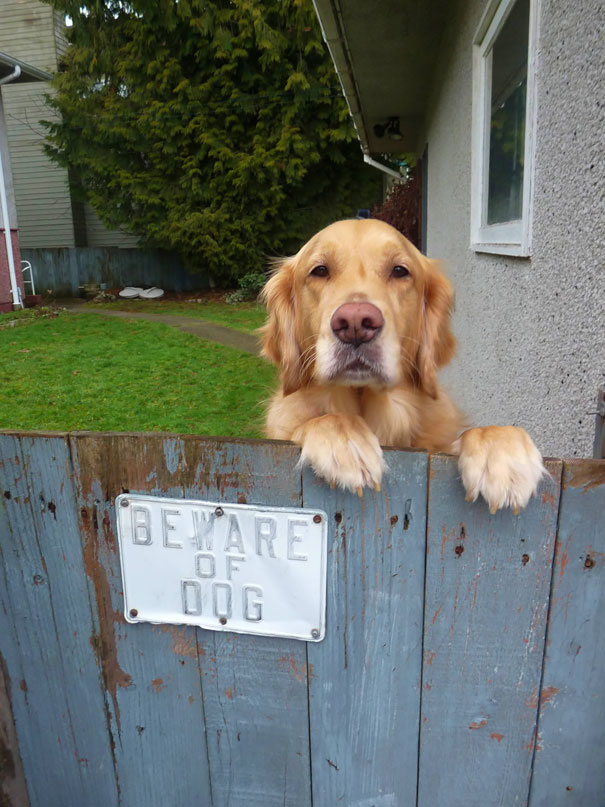 #10