#2 – Sleeping With You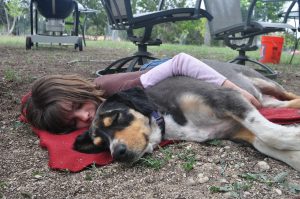 Dogs are pack animals, and in the wild wolves and other canids sleep huddled together in packs. This helps keep them warm and help them feel safe.
It's also a way for your dog to show you he cares. He wants to be near you, and this is his natural way of showing you he feels comfortable and sees you as family.
More: 7 Surprising Reasons Your Dog Should Sleep On Your Bed Every Night
Next Up: Jumping on You