Hope For Paws received a call regarding a sick homeless dog who was living on the border of the United States and Mexico and was in need of immediate medical care.
When rescuers arrived at the scene, they spoke with the man who called them and learned that the homeless dog took a liking to the man's dogs and stuck around.
The man always tried to provide the pup with food as often as possible, but he needed a lot more than just food.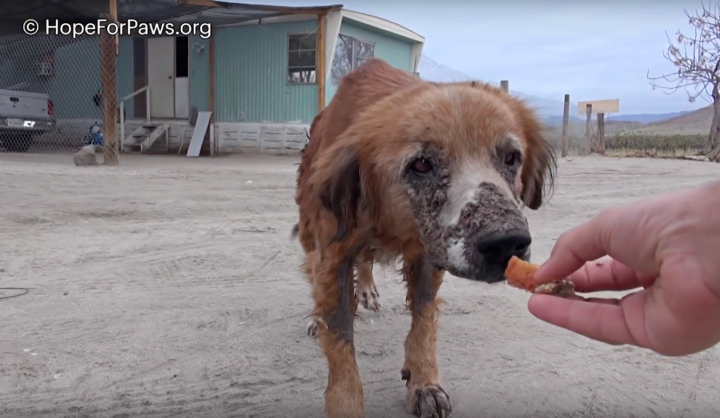 Hope For Paws/Youtube
Rescuers coaxed him with food before slipping a leash around him. They decided to name this sweet pup "Pax."
Pax let them pick him up and put him in their car without resistance. He was happy and relieved to finally be rescued.
They took him to the. . .   >> Click To Continue Reading This Story. . .