While Christian Cooper was bird watching in Manhattan's Central Park, he noticed a woman who was with her off-leash dog, despite signs saying that dogs must be leashed at all times in this part of the park.
When he politely asked the woman, Amy Cooper (unrelated to Christian), to put a leash on her dog, which is part of the city's legal code, she flipped out.
Amy defended not having her dog on a leash and said he "needs his exercise" and that it's "too dangerous" to be outside that area of the park.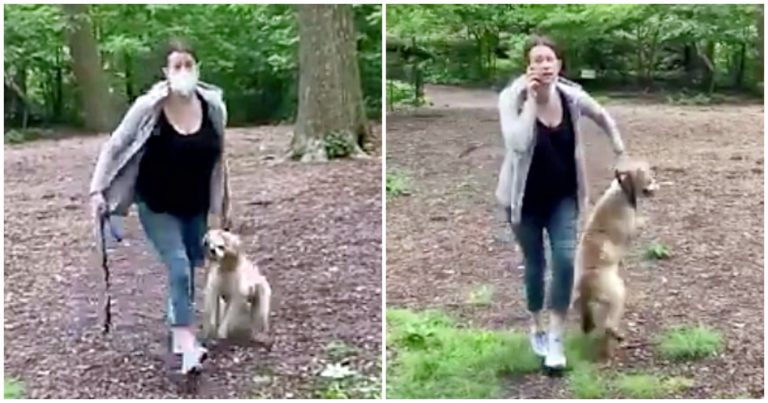 melodymcooper/twitter
When Christian went to give the dog some treats, Amy flipped out some more and screamed at him to not touch her dog.
Knowing things could take a turn for the worst, Christian began recording the incident with his phone.
Amy then called the cops and told them that an "African American man was threatening" her.
While Amy was yelling and screaming at Christian, she was dragging around her dog by his collar, which was choking him.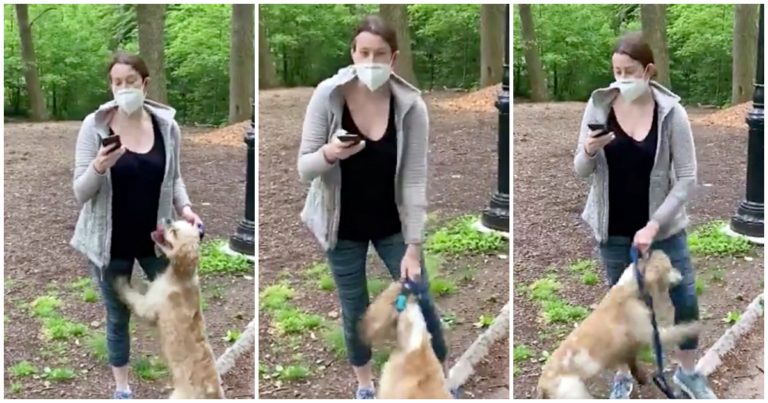 melodymcooper/twitter
Christian's sister, Melody, shared a video of the incident on Twitter, which has since gone viral. Viewers were not only disgusted by how Amy was acting toward Christian, but were also appalled at the abuse she was inflicting on her poor pup.
Amy has since apologized for the situation, but has been fired from her job.
She has also voluntarily surrendered her dog to the Abandoned Angels Cocker Spaniel Rescue, Inc, who will be taking good care of the dog while the matter is still being addressed.
The video below shows a dog in distress and may be disturbing to watch; viewer discretion is advised.
Please 'SHARE' to pass on this story to a friend or family member