Partridge Animal Hospital on 4th Street North in St. Petersburg was recently hit by the scandalous act of a graffiti troublemaker.
The hospital is now burdened with an additional $2000 on its already strained resources to fix the damages done by the graffiti.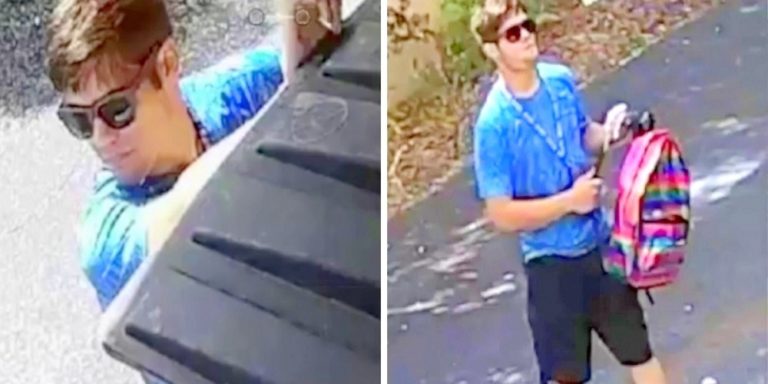 Source: @StPetePD/Twitter
The vandal's revolting act has been caught on security camera, and the police are hoping to use this video footage to help them nab the miscreant.
They have asked the public to watch this video and provide any information on the whereabouts of this person.
In this video, we see a young man with shades on walking towards the hospital with his pastel-blue bicycle. He has a rainbow-colored backpack in which he stores his spray cans and other graffiti supplies. Next, he is caught red handed covering an entire wall with his distasteful sketch, before riding away.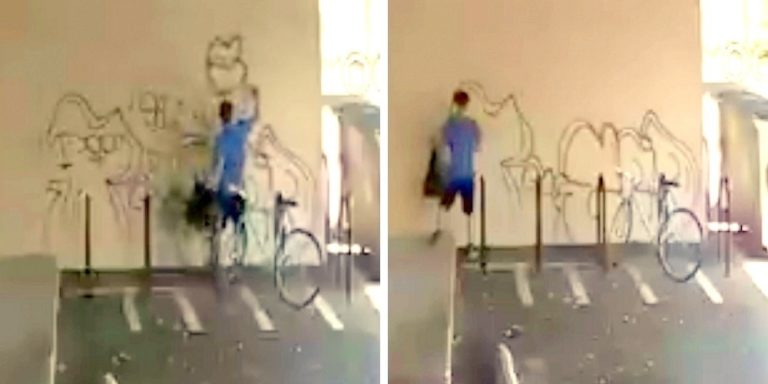 Source: @StPetePD/Twitter
The police have requested anyone with any information on this man to reach out to them by texting "SPPD" and the tip to TIP-411.
This is a very irresponsible act on the part of the reckless young man, and we hope he is caught soon and held accountable for his thoughtless actions.
Check out the video below to carefully watch the person who ruined the hospital wall with his inconsiderate and distasteful act and help recognize him.
Please 'SHARE' to pass on this story to a friend or family member
Graffiti Vandal on a pastel blue bike carrying paint in his rainbow colored backpack sprayed graffiti on .@PartridgeAH causing $2K in damage. If you recognize him, please text "SPPD" & your tip to TIP-411. pic.twitter.com/wMGEMvXB4b

— St. Pete Police (@StPetePD) June 26, 2019