Army mom Janna Berger just returned home after being away at training for eight months, and she couldn't wait to see her dog again.
She'd missed Murphy so much and thought about him every day while gone. But the moment had arrived for her to finally reunite with him!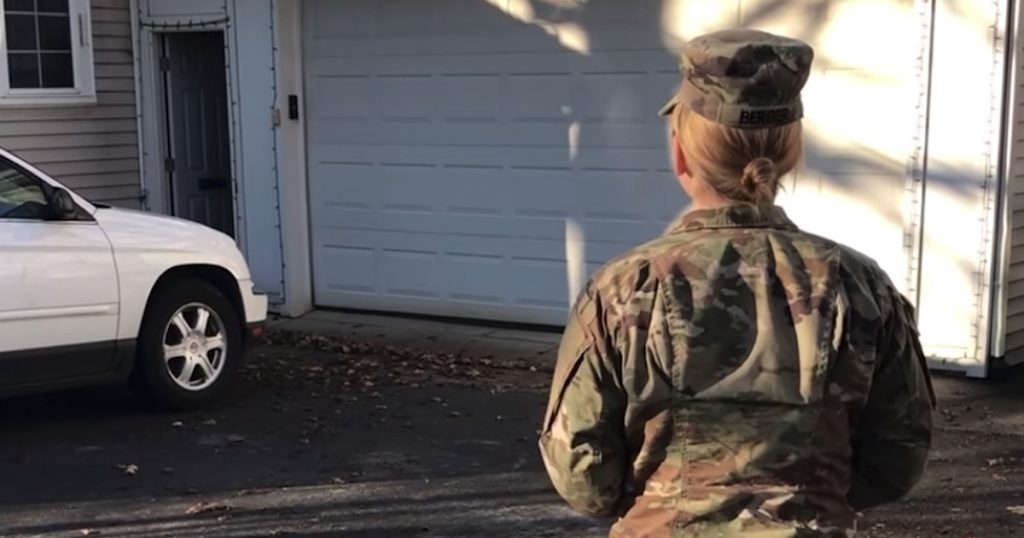 Source: Stephen Messenger/YouTube
While she was away, Murphy stayed with Janna's parents and would spend a lot of time waiting outside of the door to Mom's room hoping to see her.
So everyone knew the reunion between the two would be special.
Source: Stephen Messenger/YouTube
Murphy came running outside to see who was there calling his name, but he couldn't believe it and was hesitant. He started barking at her — could this actually be his mom?
After a moment of being unsure, Murphy took a good sniff and realized it really was her! 🙂
Please 'SHARE' to pass on this story to a friend or family member