Staff at the AWSOM Animal Shelter near Stroudsburg, Pennsylvania are amazed that a recent intake at the shelter is still alive.
Sophie the dog was brought into AWSOM after someone found the emaciated pooch wandering the streets all alone.
Besides the fact that she is blind, the dog was discovered in an emaciated condition and has a long list of health issues.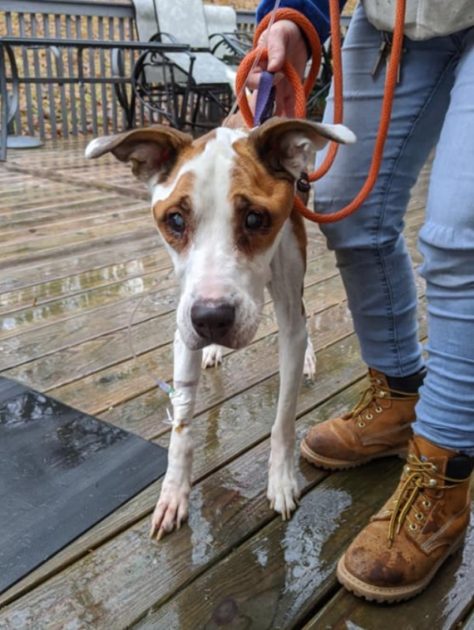 Source: A.W.S.O.M./Facebook
"She is very malnourished. She's fighting a lot of battles right now. Her organs are shutting down. She has an infection going on. She is just touch-and-go. We can't figure it out right now and are trying everything that we know to do for her," shared AWSOM's Lisa Pearson.
Although her case is very uncertain, the staff is hopeful and will keep treating Sophie. Her diabetes is the most challenging part of Sophie's long-term prognosis.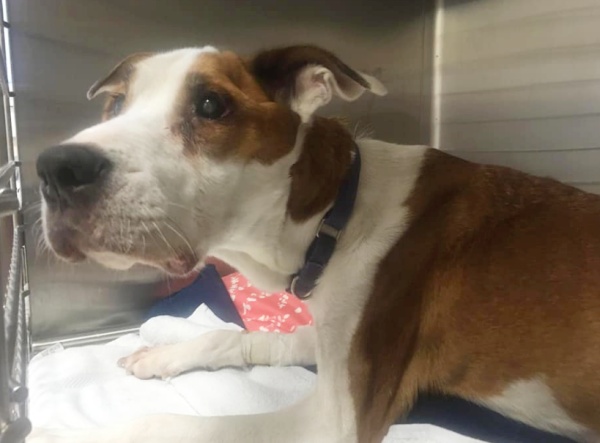 Source: A.W.S.O.M./Facebook
It is believed that because she is housebroken, at one time Sophie was someone's pet. Although she visitors are not able to visit her just yet, staff at AWSOM will keep Sophie's fans posted on their Facebook page.
More about this amazing dog's journey can be viewed in the video below. We wish you a successful recovery, Sophie!
Please 'SHARE' to pass on this story to a friend or family member