Corteva Agriscience, a division of DowDuPont, has agreed to end a one-year study that involved pesticide testing on 36 Beagles by force-feeding them chemicals at the Charles River Laboratories in Mattawan, Michigan.
After an investigation by the Humane Society of the United States, the company says this testing is no longer required by regulators in Brazil.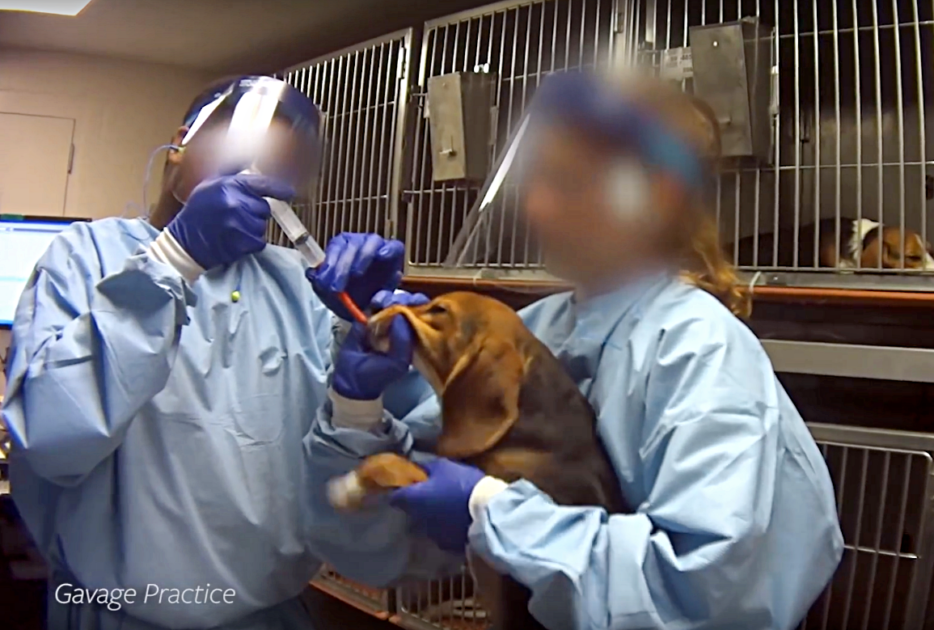 The Humane Society of the United States/YouTube
The dogs who didn't die from the poison throughout the tests were scheduled to be euthanized in early July.
Luckily, thanks to efforts from the Humane Society and a petition that demanded an end to the tests and a release of the dogs, which garnered more than 310,000 signatures, these dogs will now have the opportunity to find a loving forever home.
Corteva Agriscience put out the following statement on their Facebook page:
Kitty Block, president and CEO of the Humane Society, issued a statement in response to Corteva's decision to end the testing:
"We applaud Dow AgroSciences (Corteva AgriScience) for making the right decision by ending the one-year pesticide test on 36 beagles at Charles River Laboratories in Michigan. This is a significant step that is critical to the welfare of the dogs.
"We now urge Corteva to work with us to get the dogs out of the laboratory and to our shelter and rescue partners so that they can be adopted into loving homes."
Please 'SHARE' to pass on this story to a friend or family member
BREAKING NEWS: Dow AgroSciences ends dog test!

BREAKING NEWS: Dow AgroSciences (Corteva Agriscience) has announced it has ended the dog test we recently exposed in our undercover investigation. We are grateful they have taken this significant step, and we hope they will now work with us to re-home these animals so they get to experience life outside of a laboratory.

Posted by The Humane Society of the United States on Monday, March 18, 2019