A dog was discovered lying on the streets of Bishop Lavis, Cape Town, by volunteers from Sidewalk Specials, a rescue in South Africa.
The pooch, now named Bean, was in awful shape. He was covered in deep bite wounds, was suffering from mange and ear infections, and he also had a broken leg that had been left untreated for more than a year.
Sidewalk Specials/Youtube
It was obvious by his posture and expressions that he had given up. He laid on the street, hoping that a human would be kind enough to help him, but as time passed, he began to lose hope.
Finally, he was found and the kind-hearted volunteers fed him some food to gain his trust. They then lifted him up with a blanket, put them in their car and brought him back to their clinic.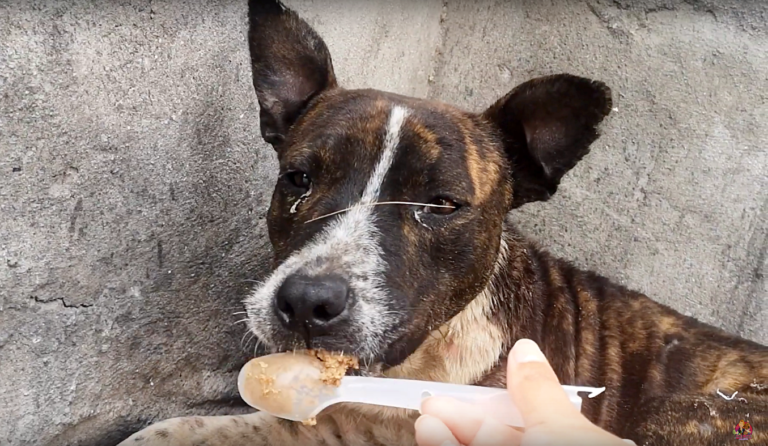 Sidewalk Specials/Youtube
There, he received treatment and was bathed to rid him of the years of filth and heartache.
Bean's past is unknown, but we do know that he was treated poorly and was never shown any love.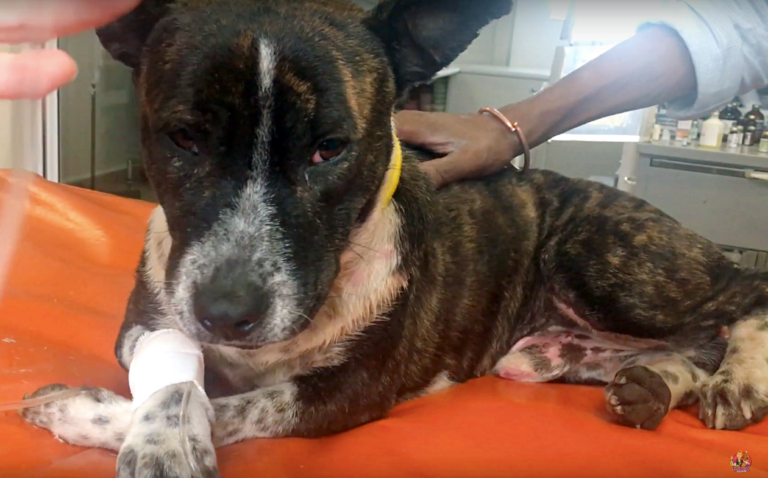 Sidewalk Specials/Youtube
Despite that, the two-year-old Staffy mix is extremely friendly and loves other dogs. He wags his tail at everyone he meets and is so grateful to finally be off the streets.
If you're interested in giving sweet Bean a forever home, or have any information regarding his previous owner, please email: contact@sidewalkspecials.org.
Please 'SHARE' to pass on this story to a friend or family member