Bonita the Pit Bull mix's stay at the Niagara SPCA shelter was never easy. The 6-year-old pooch yearned to have her own family and would do her best to impress every visitor.
But each time, her hopes were shattered as she got painfully overlooked despite her playful, loyal and affectionate personality. After months of rejections, she lost her spark from being emotionally drained.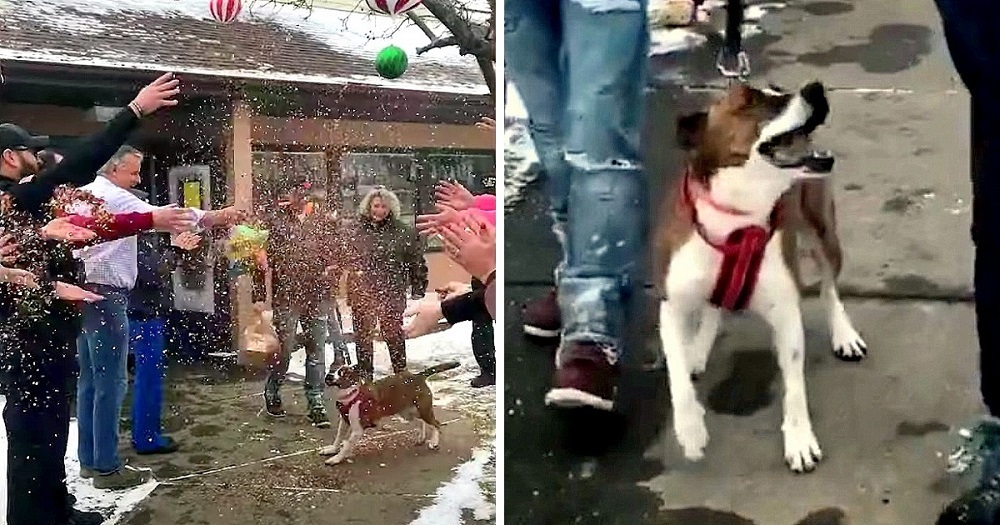 Source: Caters Clips/YouTube
However, a miracle happened just around the holidays when 39-year-old Ray Kinz fell in love with Bonita's endearing ways.
The staff couldn't believe Bonita's luck when Ray adopted her right away, just when she was on the verge of giving up!
They also realized she had clocked in over 500 days at the shelter – making her one of their longest term guests!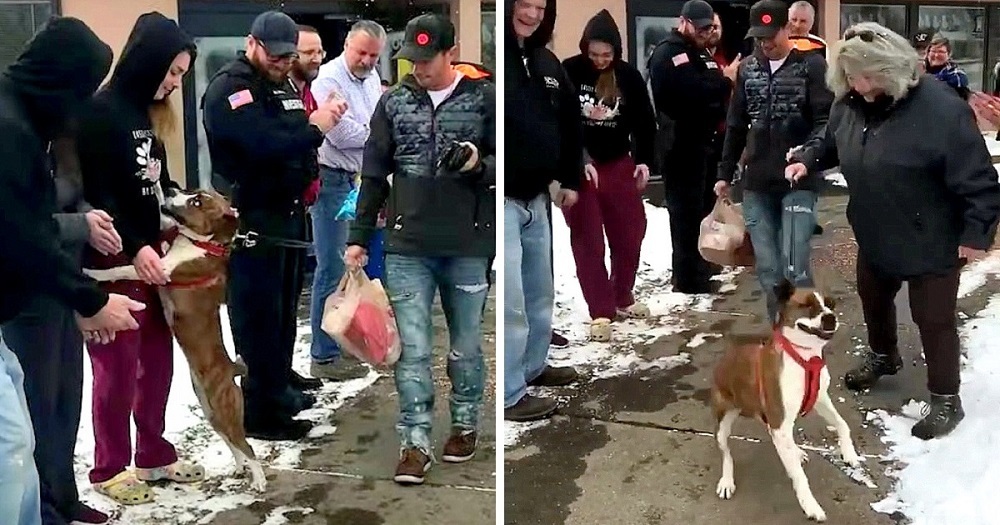 Source: Caters Clips/YouTube
In this video, we see Bonita's exquisite freedom run as she triumphantly leaves the shelter with her new dad.
To celebrate this remarkable moment, the staff gives her a spectacularly grand sendoff while she parades out like a victorious champion. Bonita feels the joy to her bones when the air fills with confetti and glitter!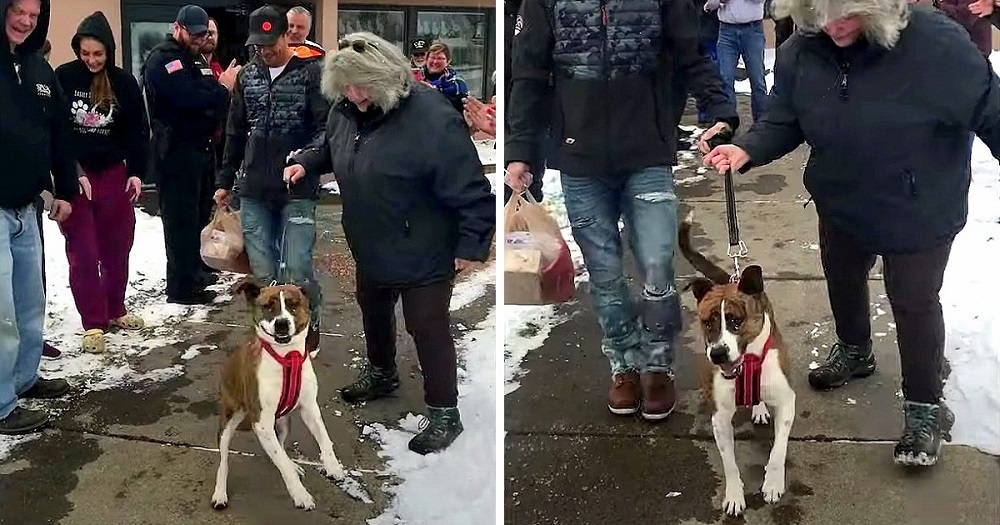 Source: Caters Clips/YouTube
Upon realizing the finality of her shelter moment, a tail-wagging Bonita runs hither and thither to give heartwarming farewell hugs to her misty-eyed caretakers.
What a tremendous love bug! It's a bittersweet moment for the staff as Bonita leaves her lonely days behind and sprints away to live like a total queen in her forever home!
Click the video below to watch Bonita's euphoric freedom run as she receives a glittering goodbye from the shelter!
Please 'SHARE' to pass on this story to a friend or family member