Jon Bozak was driving to work when he saw a tiny Pit Bull puppy brutally cast away on the roadside. Jon picked the puppy up and began looking for his owners.
He spent a whole month plastering missing posters around New York, but the puppy's owner never turned up.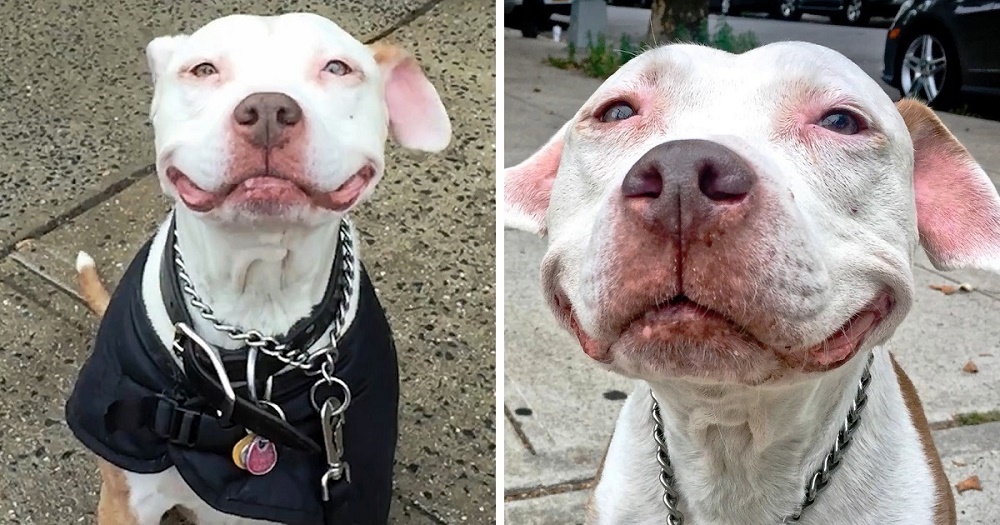 Source: Beastly/Youtube
Jon named the puppy "Brinks", and began looking after him. He already had a dog and didn't want a second dog, but soon it was clear that he had fallen in love with sweet Brinks.
Jon also noticed that Brinks began to smile like a human ever since he rescued him!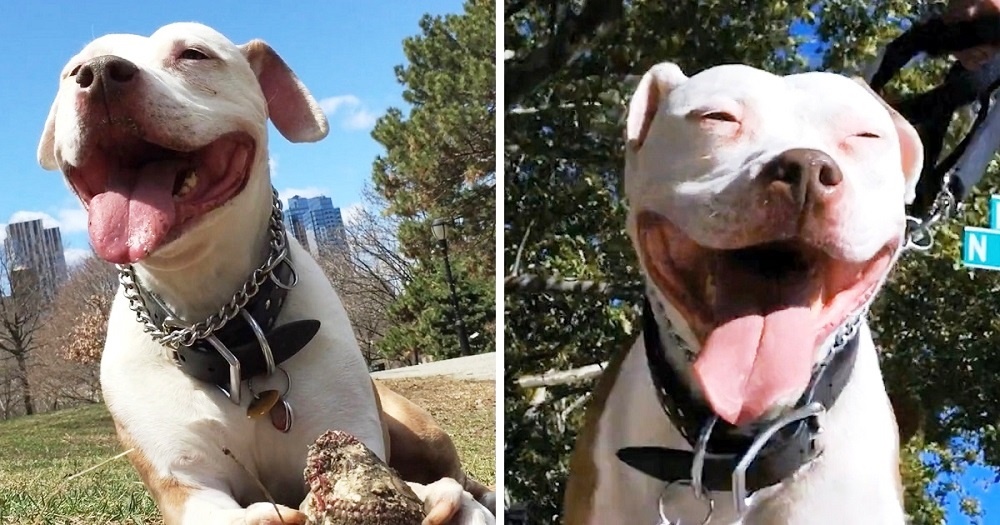 Source: Beastly/Youtube
Today, it has been 12 years since Brinks' rescue and he has sailed through all this time with his charming smile still etched on his face!
Jon says that Brinks loves to show his appreciation with his wide smiles every single day. However, Brinks is not fond of crass humor.
He stops smiling and turns his face away every time Jon cracks one of his lame jokes! What a personality!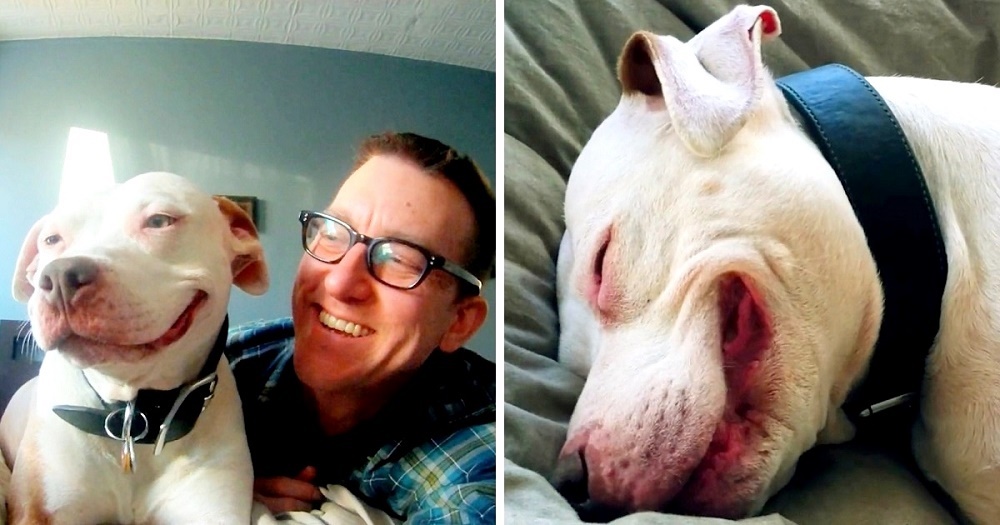 Source: Beastly/Youtube
This video beautifully captures Brinks' happy-go-lucky existence as he goes around spreading joy through his smile.
Jon cherishes Brinks and feels honored to be the dad of this gracious and gorgeous Pit Bull. We hope this good boy always keeps smiling!
Click the video below to watch Brinks spreading happiness with his magical smile!
Please 'SHARE' to pass on this story to a friend or family member