Callie was tied to a fence and abandoned in a lonely neighborhood when she was just a little puppy. Thankfully, a man spotted her and decided to rescue her.
He brought Callie home and consoled her as he tried to make her feel safe. After a while, he left her beside his sleeping baby, Ian.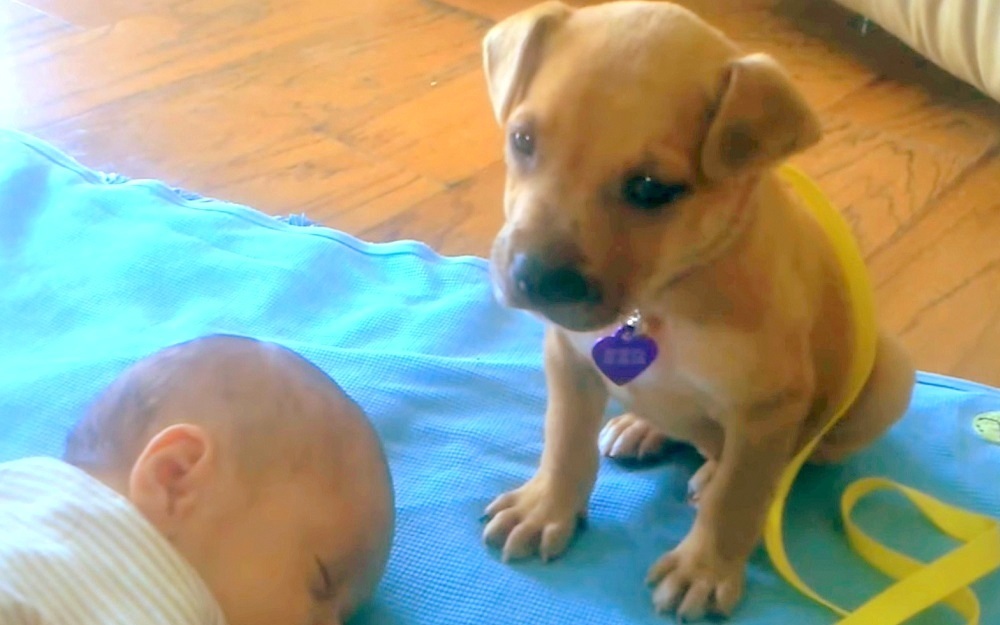 Source: Cute Animals/YouTube
In this touching video, we see a tired little Callie fighting her sleep after her long and exhausting day. She tries her best to sit straight, but keeps tumbling around.
However, Callie is till uncomfortable in her new home and she doesn't know how to relax and rest.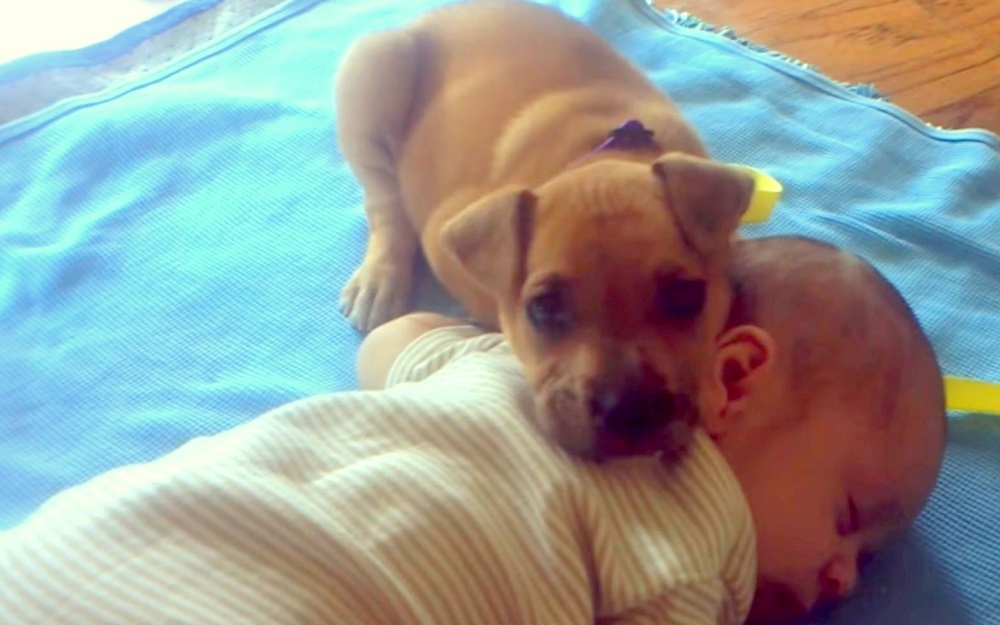 Source: Cute Animals/YouTube
As a droopy-eyed Callie sees baby Ian peacefully napping beside her, she is overwhelmed with her desire to sleep as well.
Finally, she gives in to her fatigue and rests her tiny face on baby Ian's soft head.
She immediately starts feeling safe and secure as she nuzzles and cuddles with her "human pillow".
Before we know it, Callie is blissfully dozing off with her tiny brother! Aww!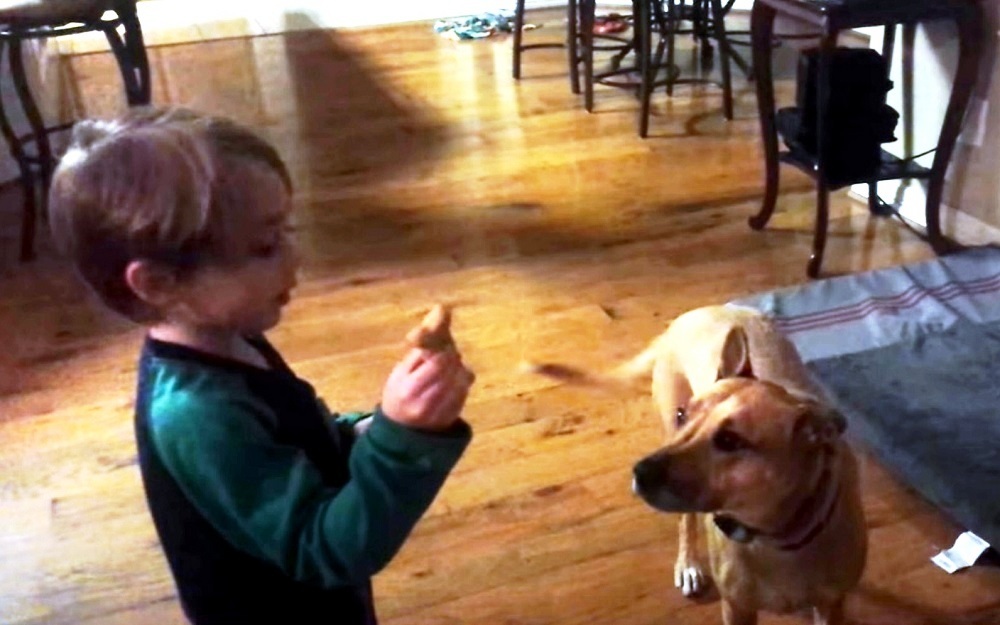 Source: Cute Animals/YouTube
This delightful video is brimming with Callie's love for Ian! 
As Callie's sweet gesture won hearts all over the world, Dad shared an update of Ian and Callie's friendship 3 years later.
The 2 cuties are practically inseparable and have become best friends!
Click the video below to watch Callie finally feeling safe on baby Ian's soft head!
Please 'SHARE' to pass on this story to a friend or family member