Police are now investigating after a dog was shot in the head in Terre Haute, Indiana.
The dog, named Case, miraculously survived and is now recovering at Ollie's Canine Campus.
Pictures of Case were posted to a Terre Haute pets lost and found Facebook group after he wandered up to someone's apartment building looking for help.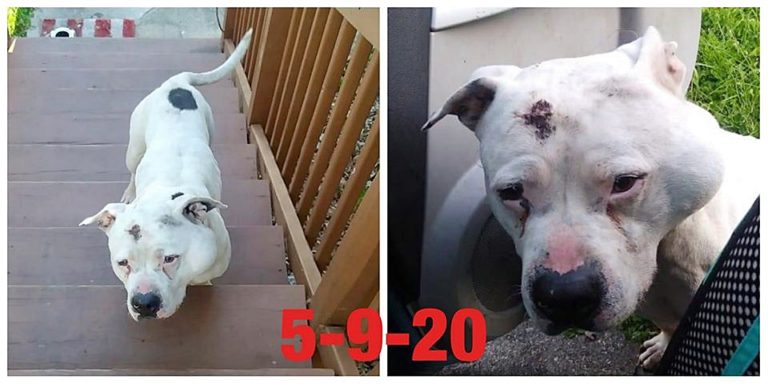 OTIS/Facebook
Rescuers at Ollie's Canine Campus saw the post and agreed to take him in, and rushed him to Farm & Family Veterinary Service with a swollen face and a big gash on his head. At this point, no one knew he had been shot.
After further examination, rescuers learned that Case had been shot. He underwent a successful surgery to remove the 9mm bullet and he is thankfully doing much better.
OTIS/Facebook
He is still on antibiotics, but the swelling has gone down and the wound on his head is healing well.
Despite everything he's been through, he is such a happy and friendly pup. Just by looking at him and his spirit, you'd never know he was shot in the head.
His survival and recovery is a true miracle. The bullet could've hit his eye nerves or the surrounding nerves and caused a lot of damage, but it just happened to miss everything.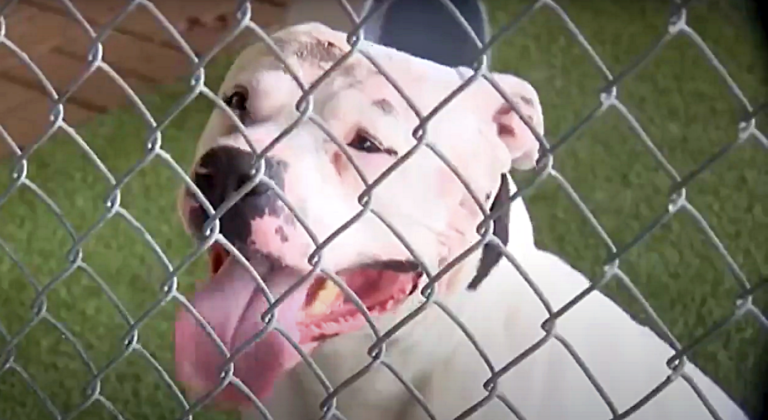 WTHI-TV/Youtube
Although Case is doing better, police won't give up searching for the person who did this to him.
They have since tracked down Case's owner, but don't believe the owner was involved in the shooting.
If you have any information on who may have done this to Case, please contact Ollie's Canine Campus at 812-814-4553.
Please 'SHARE' to pass on this story to a friend or family member