On February 26, 2019, Lee County Domestic Animal Services received a call from a concerned person in Lehigh Acres, regarding a dog who was wandering around backyards in the neighborhood.
The dog, a Florida Cur mix, had electrical tape wound tightly around his snout. He was panting, drooling and suffocating, since he was unable to open his mouth. In addition, he was also dehydrated, malnourished and was bleeding from wounds on his arm and chest.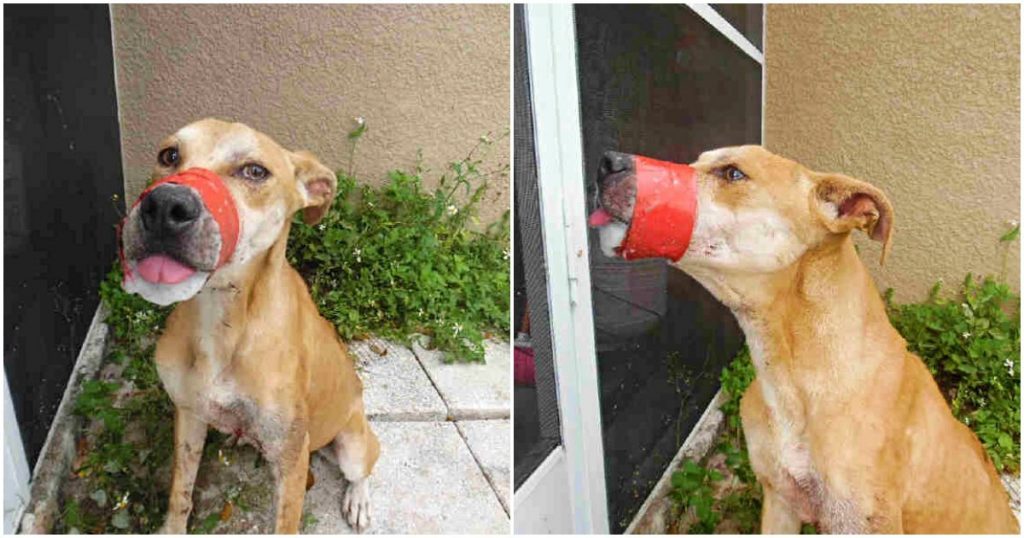 Lee County Sheriff's Office
The dog, now named Chance, was rushed to the vet where they removed the tape and treated his wounds.
He has been recovering well and has since shown his friendly, energetic personality. He has gained weight, his wounds are healing nicely, and he is starting to trust people again.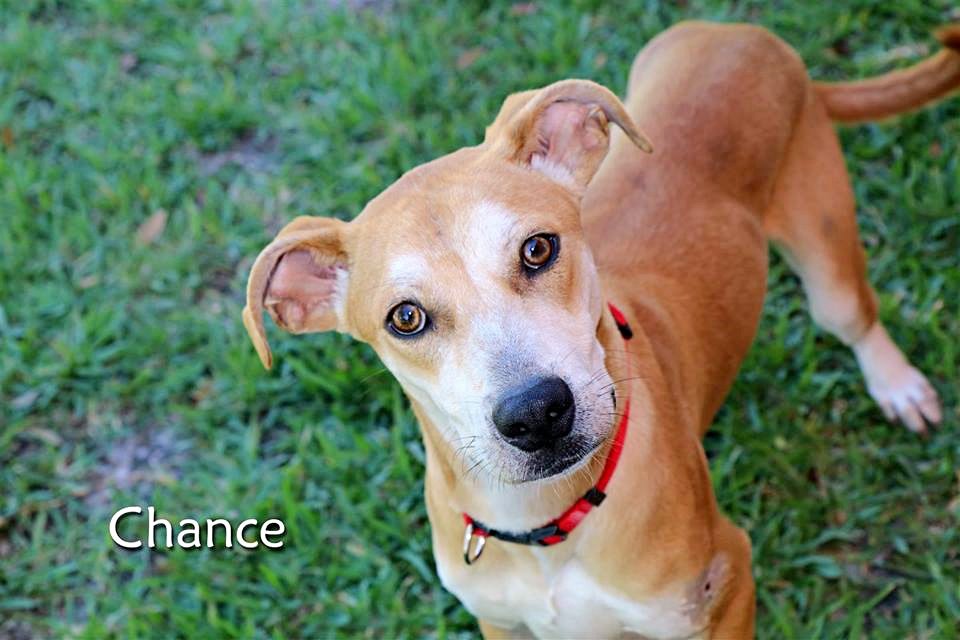 Lee County Sheriff's Office
And the best news is that Sheriff Carmine Marceno of the Lee County Sheriff's Office has decided to adopt Chance! Once he is fully recovered, he will serve the department as a "Pets on Patrol Spokes-Dog."
Chance has already accompanied Marceno to many events including a ribbon cutting ceremony at the news Spinz Roller Skating Center, as well as the Teen Driver Challenge, where Deputy Chance got to watch young drivers show off their driving skills through obstacle courses.
Lee County Sheriff's Office
I think it's safe to say that Chance is enjoying his second 'chance' at life and his new job as a deputy!
Follow the Lee County Sheriff's Office Facebook page for updates on Deputy Chance and his upcoming assignments.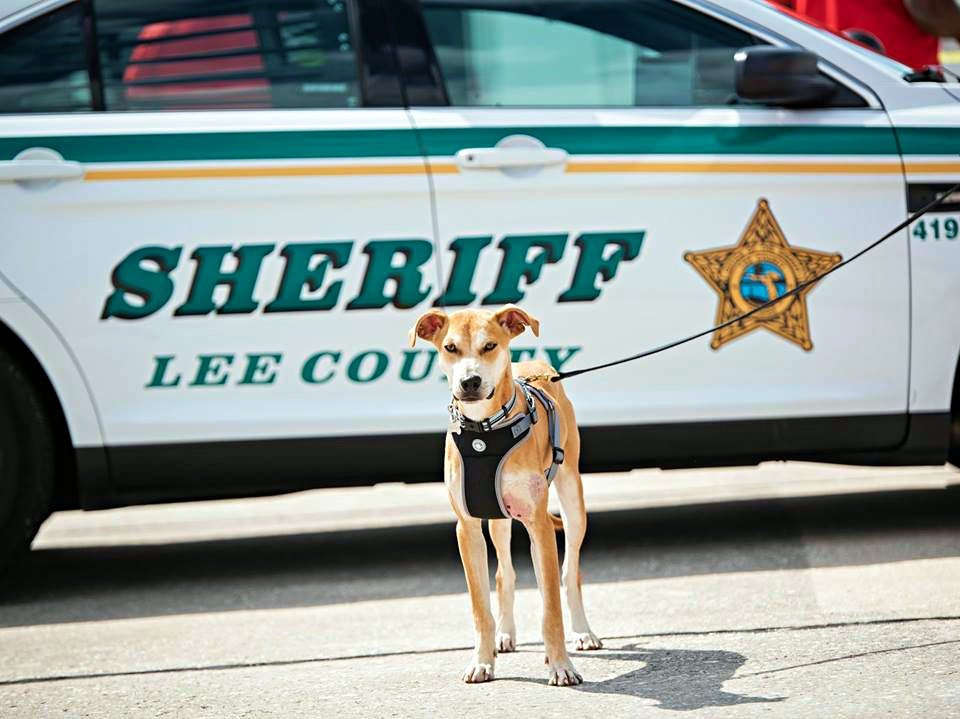 Lee County Sheriff's Office
The Lee County Sheriff's Office is seeking justice for this poor pup and investigating this case of abuse.
If you have any information regarding the identity of the dog, his owner, or this incident, please call their office at 239-477-1000, or submit information anonymously to Southwest Florida Crime Stoppers at 1-800-780-TIPS. Callers will be eligible for a cash reward up to $3,000.
Please 'SHARE' to pass on this story to a friend or family member