A Florida dog owner was devastated after his beloved dog disappeared after a car crash on New Year's Eve.
Max, the six-year-old, Chihuahua was nowhere to be found after the accident, and his owner feared the worst.
Detectives returned to the scene of the crash every day to help look for Max.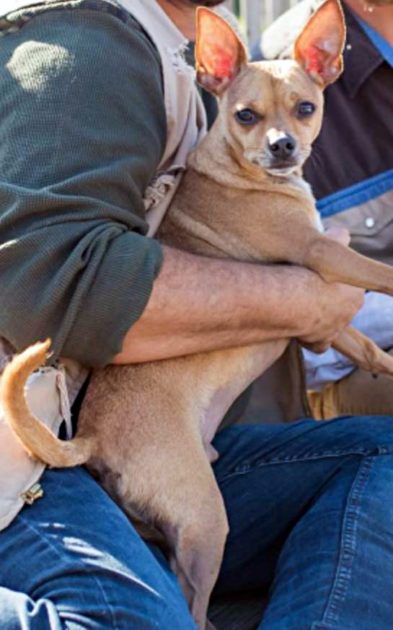 Flagler County Sheriff's Office/Facebook
They left food in the area hoping it would coax the pup closer and also would give him something to eat until they were able to capture him.
They also left parts of the car at the scene, so Max could smell his owner's scent and hopefully stick around.
After searching for four days, detectives and Max's owner finally spotted Max when he appeared from a wooded area near the road that the accident occurred on.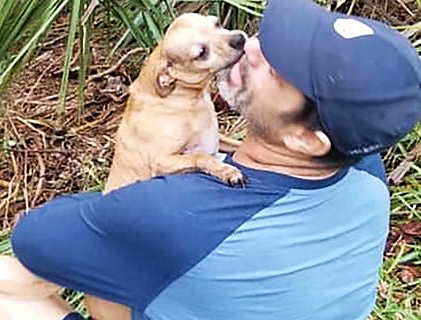 Flagler County Sheriff's Office/Facebook
Max ran out of the woods and into the arms of his owner, who was elated and relieved to see his pup again, and more importantly, that he was safe and unharmed.
The Flagler Couty Sheriff's Office shared a video of the heartwarming reunion on their Facebook page, where you can see Max's owner hugging him tightly as Max licked his face.
Please 'SHARE' to pass on this story to a friend or family member
Remember Max the Chihuahua that went missing after a car crash on New Year's Eve? Detectives have been returning to the crash site daily to search for him and leave out food. Today, he was there! As soon as his owner got on scene, Max ran to him and celebrated their reunion. ♥️

Posted by Flagler County Sheriff's Office on Saturday, January 4, 2020