WARNING: GRAPHIC CONTENT
A 1-year-old Shepherd and Husky mix named Clyde was surrendered to Gallatin County Animal Shelter by his owner.
The owner was "spooked" by the dog's growing tumor that ruptured and bled from being dragged on the ground.
The owner had never taken Clyde to the vet, and hoped that he would be euthanized soon.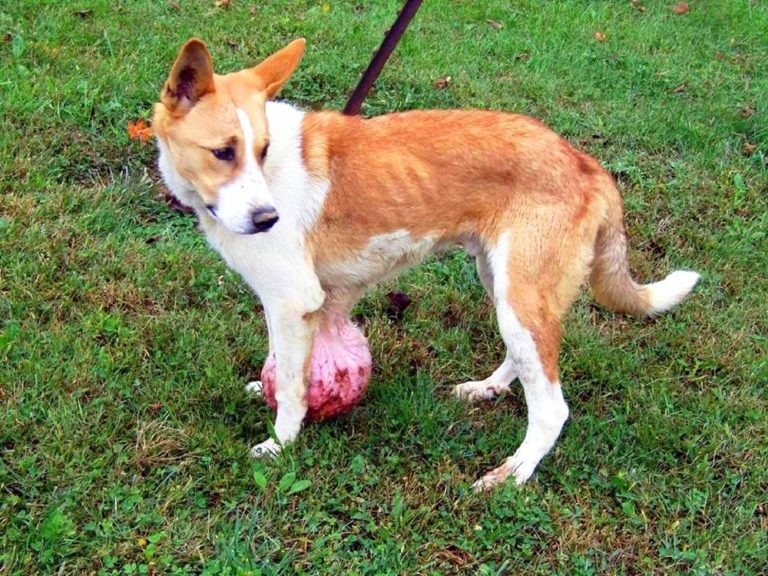 Source: HART Cincinnati/Facebook
The young Clyde felt absolutely betrayed after the abandonment, but he didn't want to die so soon. He looked at the shelter staff with hope in his eyes and begged for another chance.
Thankfully, "HART Cincinnati" stepped in at the right time and rescued the dog from the kill-list!
At the hospital, the vets saw that the dog was in a bad shape. Clyde was weighed down by a 6-lb tumor, and the vets had no idea if the tumor was cancerous.
They believed that the tumor had been growing for about 6 months, but the shameless owner never cared.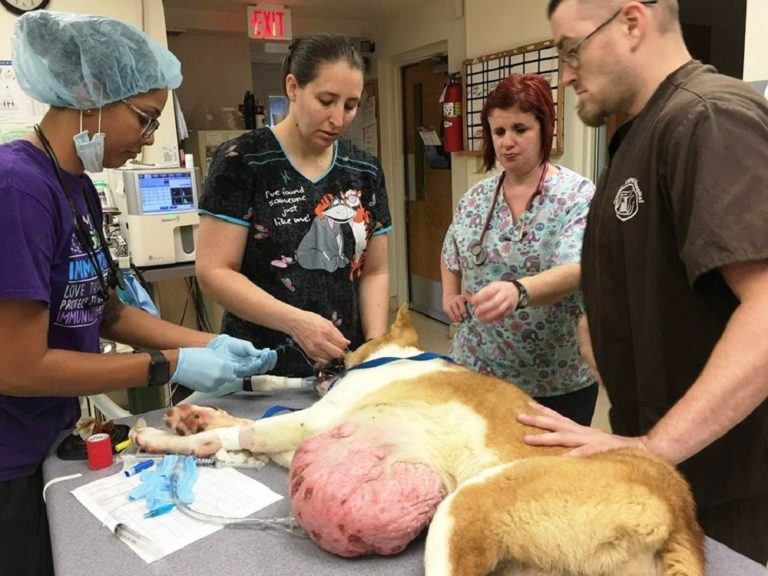 Source: HART Cincinnati/Facebook
As the poor dog was in lot of pain, he was taken in for an emergency surgery. Clyde desperately prayed for a miracle, and his prayers were answered soon!
Vets successfully removed the 6.4 lbs tumor, while the biopsy results confirmed that the tumor was only benign!
For the next few months, Clyde spent all his time healing and regaining his lost health. His personality blossomed and he became known as the dog with a "heart of gold".
After his complete recovery, he was adopted by a loving and committed family!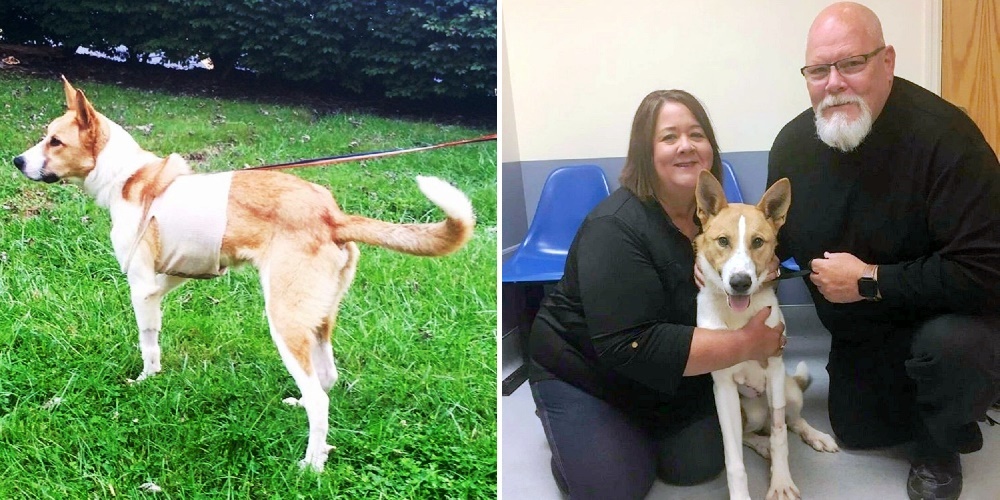 Source: HART Cincinnati/Facebook
Today, Clyde is alive and kicking despite his former owner's wishes. He's living the best life and his survivor spirit is still a legend at the shelter. What a blessed and inspiring happy ending!
Click the video below to watch Clyde's painful but hope-inducing journey of healing!
WARNING: The contents of this video may be disturbing to some viewers.
Please 'SHARE' to pass on this story to a friend or family member