When you look at Cowboy the puppy, you'll see a pup who loves to play, walk and even run just like any other puppy. But what you don't see is his traumatic past that he's managed to overcome.
The 16-week-old puppy had a very rough start to life. A good Samaritan found him after he was abused to the point where he couldn't walk, and then abandoned.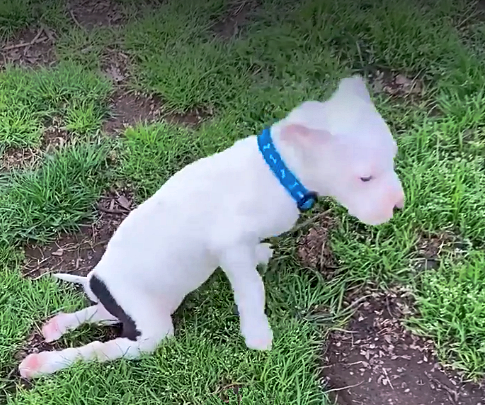 Wheels of Cowboy/Facebook
Thankfully, Dogs Deserve Better, a rescue organization, agreed to take Cowboy in. The rescue posted about Cowboy on Facebook, in the hopes that they could find him a medical foster.
Vet tech Kate Siller saw the post and knew right away that she had to foster little Cowboy. The two of them are a perfect match, as Siller has the time and knowledge to help Cowboy blossom.
wheelsoffcowboy/instagram
Cowboy was fitted for a wheelchair, but with treatment, holistic care, acupuncture, and physical therapy, Cowboy began to stand and then walk on his own. Today, he is back to running around like he never stopped!
Although he has come a long way, he still has more recovering to do. While he is now able to walk and run, he still falls down from time to time.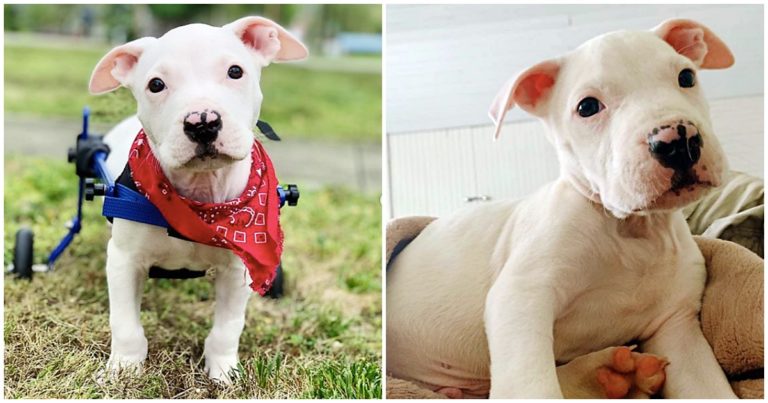 wheelsoffcowboy/instagram
Once he is fully mobile, Cowboy will be up for adoption. But in the meantime, he will remain under Siller's amazing care.
Click here to follow Cowboy's journey on Facebook and click here for his Instagram.
Please 'SHARE' to pass on this story to a friend or family member