Herding cats is no easy task. Just ask the cowboys who took on the task of rustling up felines near and far in an epic television commercial. The commercial aired during the Super Bowl, and people are still talking about and sharing this cat lovers dream come true. After all, what could be better than hunky cowboys herding beautiful cats?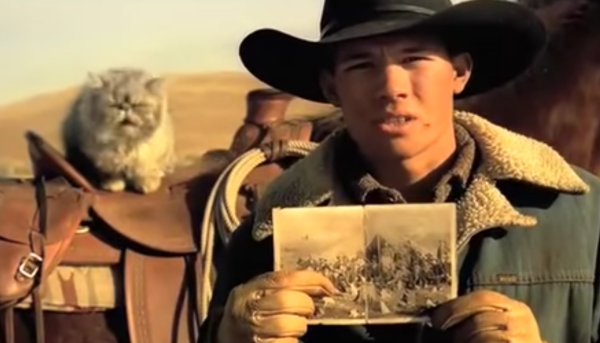 What appears to be a beautiful Western landscape in the commercial is actually the backdrop to get all the cats herded up. The ad is, of course, done through the magic of digital for the Electronic Data Systems (EDS) corporation. What matters though, is the cats are happy and the cowboys accomplish what most men cannot do.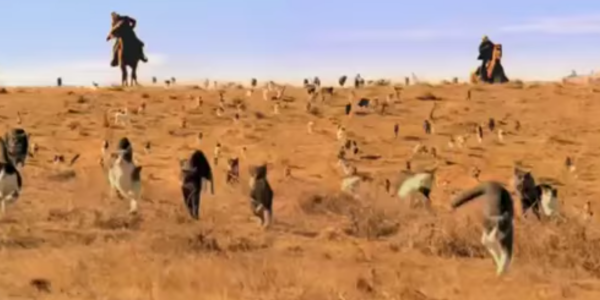 Cats are seen on the prairie, running around, hanging out in trees, and all over the landscape. It's a big job, but the cowboys in the video are up for it.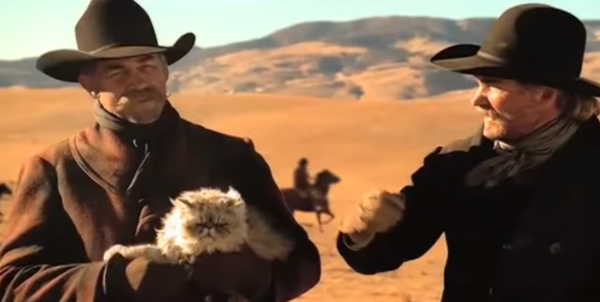 One of the kitty loving cowboys says, "You see the movies, ya' hear the stories, it's… I'm living the dream" and he sure is, complete with lint roller. You will seriously laugh out loud.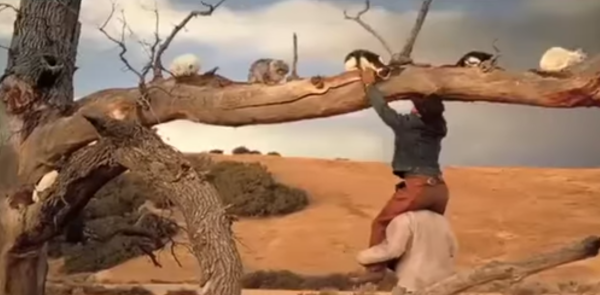 Watch all the fun and see if you agree this is one of the best commercials to hit the airwaves.
Please 'SHARE' to pass on this story to a friend or family member