Dogs are pack animals. It doesn't really matter whether that pack consists of humans or dogs.
We see proof of that in this heartwarming video where a German Shepherd, Wade, clearly shows that he wants to be part of the pack's fun activity!
Wade nudges his dad to play "the flying game" with him when he sees his human brother playing the game with dad.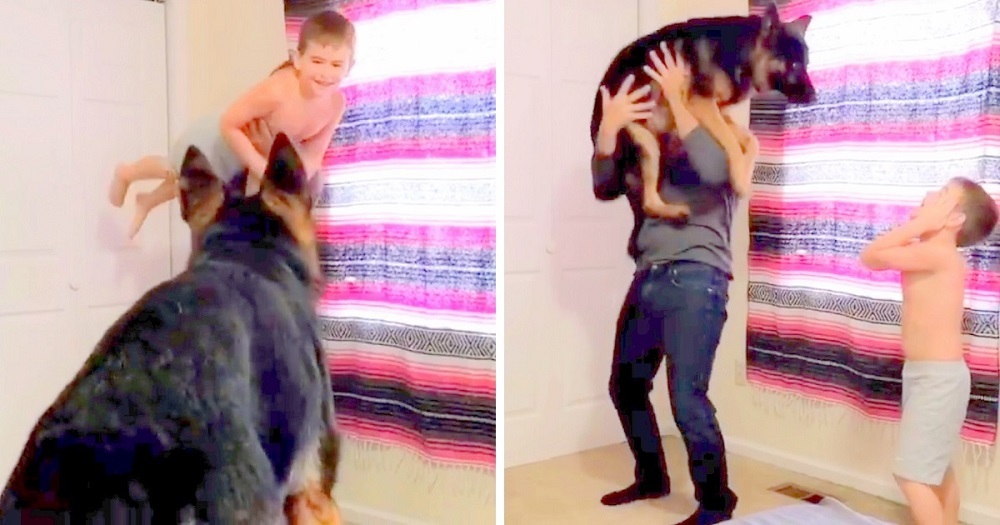 Dad gladly entertains Wade's request. He signals Wade to come to him, and the eager German Shepherd jumps to his arms in one go!
Wade's human sibling, Blaize laughs and claps in excitement when Dad sends the 85-pound Wade flying onto the bed.
Wade seems to have enjoyed it just as much as Blaize did. Dad also seems to be having the time of his life as he takes Blaize and Wade for more fun turns!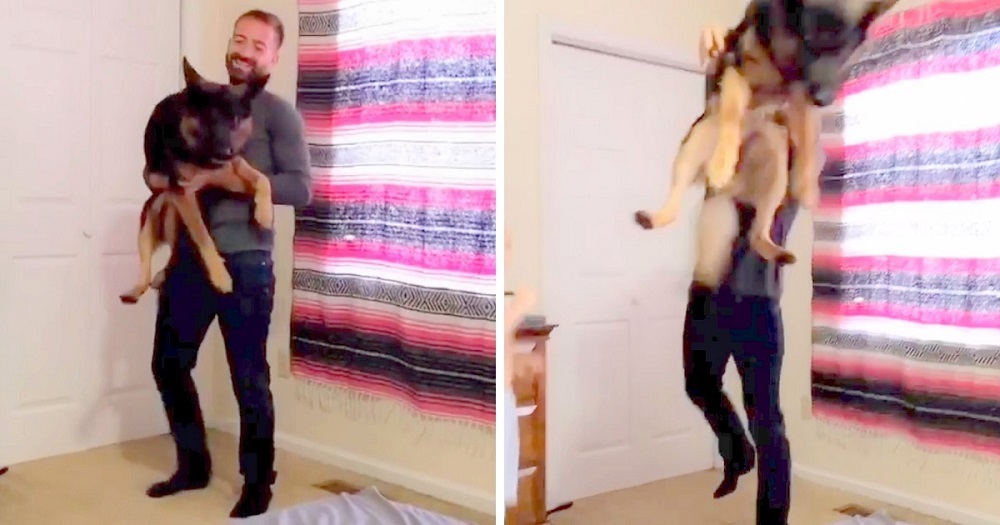 The mom, Samantha, who captured this heartwarming family moment, later shared this video on her Facebook. It went viral within a week with a staggering 15+ million views!
Wade is lucky to have such a beautiful family who adore him so much. We bet you won't be able to stop smiling after watching this cute video!
Check out the video below to watch Blaize and Wade take turns on their "fly-ride" with Dad!
…and 'SHARE' this with your friends and family to spread a smile! 🙂