Daisy May is one friendly Boxer who loves to have a good time and socialize.
This is why she often takes it upon herself to stroll to her neighbors house to not only say hello to them, but to their pony that she befriended.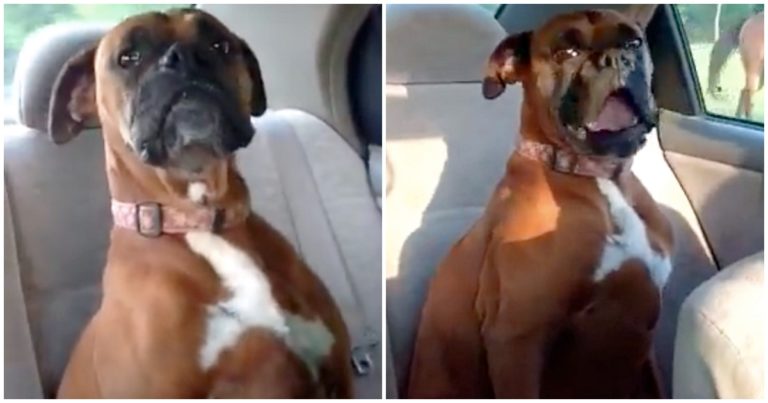 Brittany Young/Youtube
Whenever Daisy May wanders to her neighbors, which is a short drive away, her owner, Brittany Young, has to come and get her.
Daisy May proves to be very stubborn and expresses her dislike for not getting to stay with her new four-legged friend. She is certainly not happy about not getting what she wants, and displays her sassy antics in the most hilarious manner.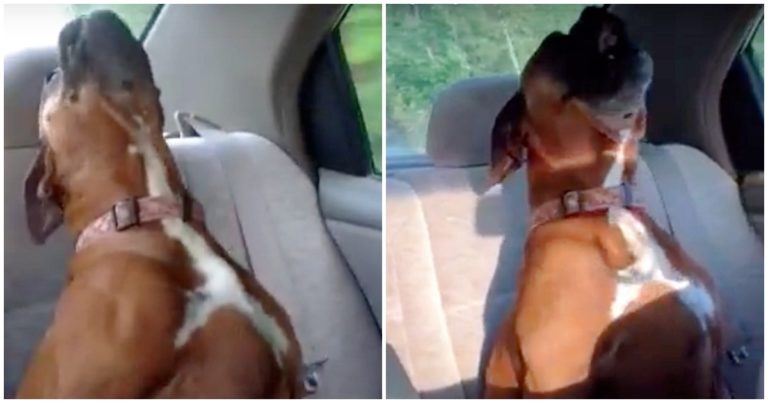 Brittany Young/Youtube
Since Daisy May does this every single time that Brittany drives her home, Brittany decided to film it. In the video, which you can watch below, you'll see Daisy May grunting and turning her face away from the camera.
She looks up at the roof and shows just how sassy and full of attitude she really is!
Please 'SHARE' to pass on this story to a friend or family member