Waste management employees came across a 6-month-old pit bull mix named Daisy in a dumpster outside of a Speedway in Bradenton, Florida.
It's a wonder they spotted the girl with all of the garbage she was tossed out with.
The dog was thrown out like trash with her crate and furniture, and her owners clearly didn't care if she ended up in the trash compactor.
And that's almost what happened. But these sanitation workers found the shaken and dehydrated dog and took her to the Manatee County Sheriff.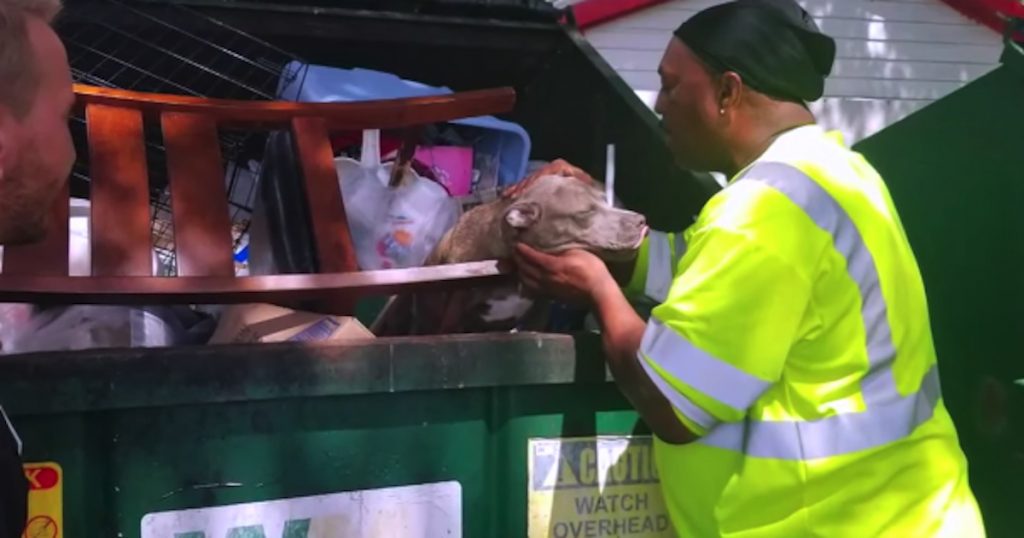 Officers are trying to figure out who is responsible for this heinous act and are asking anyone with any information to contact them at 941-747-3011.
In the meantime, Daisy has been transferred to Manatee County Animal Services and has been put up for adoption!
She has recovered from her traumatic experience, and her true personality is shining through winning over the hearts of all of the employees and other animals in the shelter.
Sweet Daisy will make a wonderful pet!