Deputy Hart of The Cherokee County Sheriff's Office was on duty near a homeless camp when he heard some whimpering nearby.
He soon spotted a tiny, beautiful puppy all alone without food and water. The pup was clearly abandoned here by his former owner to fend for himself.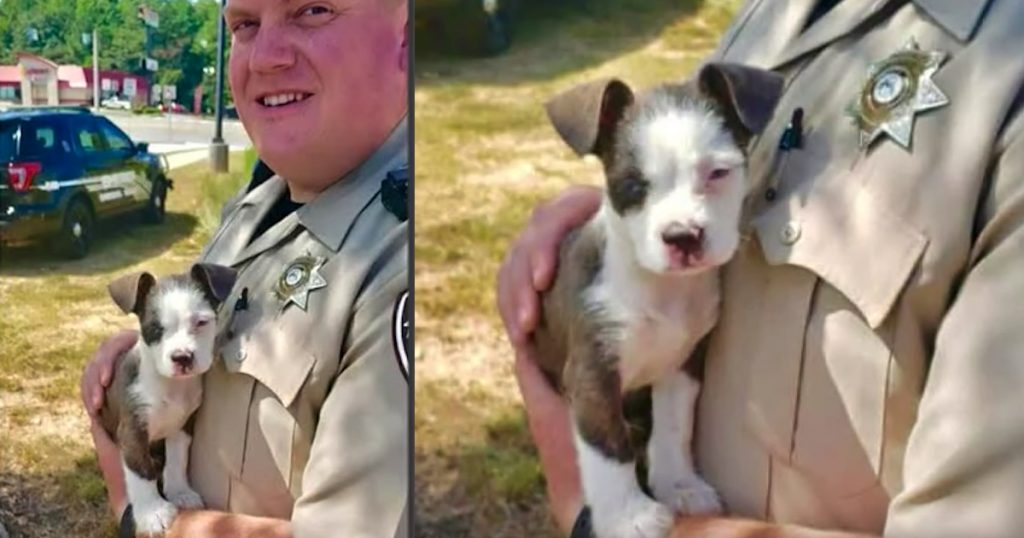 The puppy was starting to starve and become dehydrated, so Deputy Hart didn't hesitate to scoop up the little guy to get him to safety.
The pup snuggled up to his rescuer as he was taken in for a vet checkup.