Rusty Diamond has had a very wretched existence for the past 10-15 years. His owners chained him to a wall all the time, while he kept barking desperately in loneliness.
He was never cleaned or fed enough food, and no one interacted with him too. As he grew old, he developed many tumors on his body.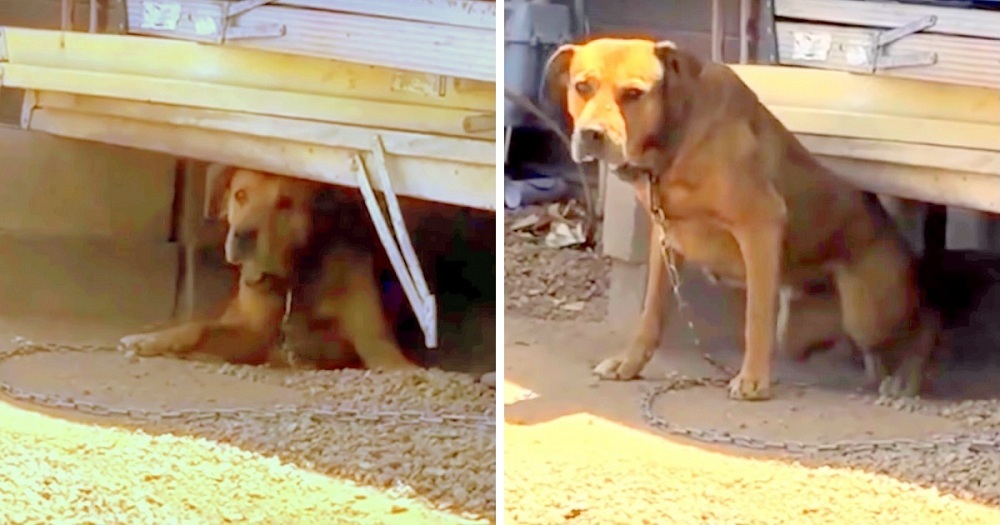 Source: The Dodo/Youtube
One day, a passerby noticed Rusty's haunting eyes and decided to pet him. Although Rusty was mistrustful and snarky at first; he easily warmed up to the kind stranger who showed him some affection for the first time.
When the man asked the owner to set Rusty free, the owner laughed in his face. Share Rusty's miserable plight and help him get rescued from his abusive and… >>Click To Continue Reading This Story. . .