A disturbing footage of animal abuse has surfaced from Russia.
A man was seen dragging his dog by the leash alongside his moving car on Moscow's Kievskoye Highway.
This barbaric footage has caused heavy outrage among animal lovers, with many demanding the man to be punished.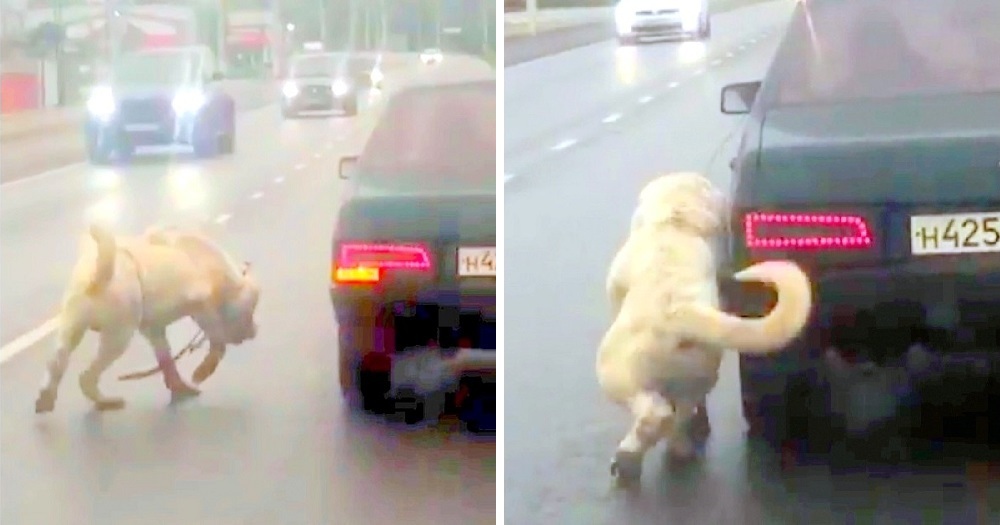 Source: zoopravo/Instagram
In this video, we see the Central Asian Shepherd dog struggling to keep up with the moving car. He limps and stumbles, but the man keeps on driving.
The dog looks visibly tired and disoriented with exhaustion, which indicates that his owner must have been at it for hours.
The man who was recording this video tries to stop the cruel owner by calling him out and honking his horn. But the evil owner keeps on. . .  Click To Continue Reading This Story. . .