A team of firefighters received a call about heavy smoke emanating from a Vancouver home and rushed to get the situation under control.
By the time the firefighters entered the premises, there was no visibility due left due to the erupting fumes.
So when the crew pulled out a lifeless dog from the home, they were scared that the poor thing was already deceased.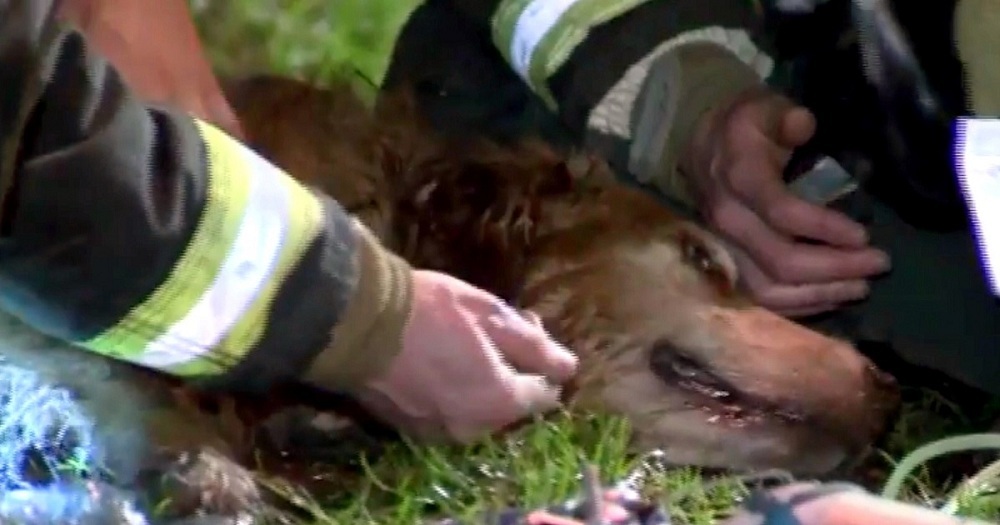 Source: CTV News/YouTube
As the firefighters rested the dog on the ground, they realized that he was still alive. The pooch was simply unconscious due to heavy smoke inhalation, but he was barely clinging on to life.
The firefighters quickly sprinkled water and tried to revive the dog, but nothing worked. Seeing that time was running out, the fire crew tried one last ditch effort to save the dog.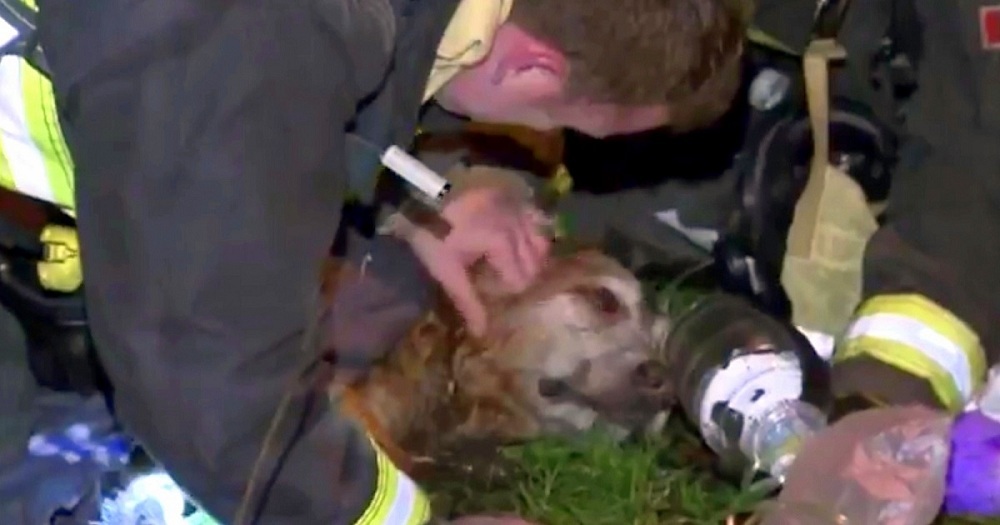 Source: CTV News/YouTube
The firefighters grabbed a piece of a human oxygen mask, and meticulously tweaked it to fashion a makeshift mask for the dying dog.
With combined team effort, they were able to use the mask on the dog and provide him with the life-saving oxygen that eventually resuscitated him! That was a close call!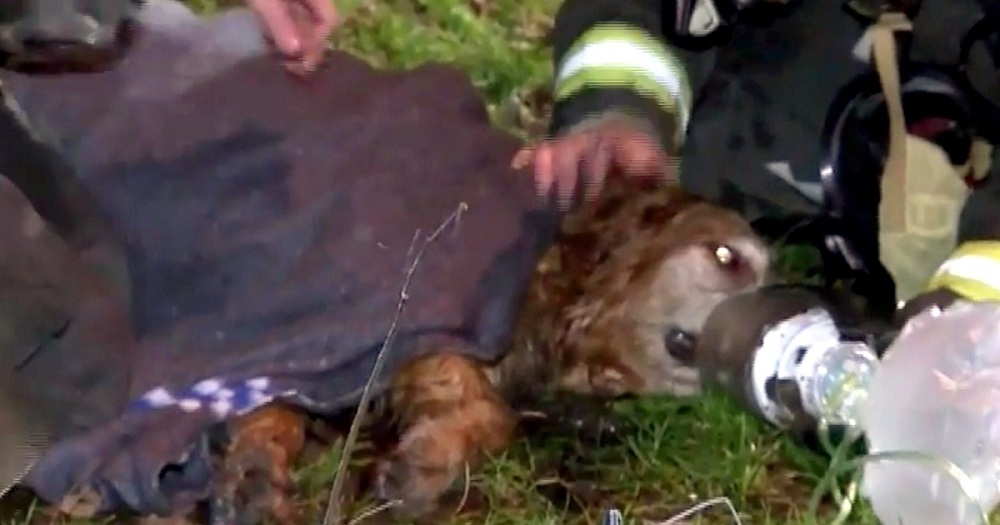 Source: CTV News/YouTube
The locals and authorities have come forward to commend the firefighters for this creative rescue of the family dog.
Generally, custom pet masks are used to help pets rescued from fires, but many fire crews are yet to receive them.
Following this incident, the Vancouver firefighters will soon receive their own set of pet masks and will also go through the necessary usage training.
We hope every fire station gets their own set of pet masks soon.
Click the video below to watch the nail-biting rescue of the dog dying from extreme smoke inhalation.
Please 'SHARE' to pass on this story to a friend or family member