The COVID-19 outbreak has effectively shut down the world, and people have been told to stay at home in quarantine for the time being.
With only hospitals and essential stores remaining open to the public, it's become a top priority for all to avoid the coronavirus.
Antonio Muñoz
So when Antonio Muñoz got a craving for some Cheetos, he came up with a plan to send his Chihuahua across the street to the store to get them! He attached a note to his obedient dog, and Chokis was on his way.
The note read (as translated): "Hello Mr. Shopkeeper. Please sell my dog some Cheetos, the orange kind, not the red ones, they're too hot. She has $20 attached to her collar. WARNING: She will bite if not treated right. From, the neighbor across the street."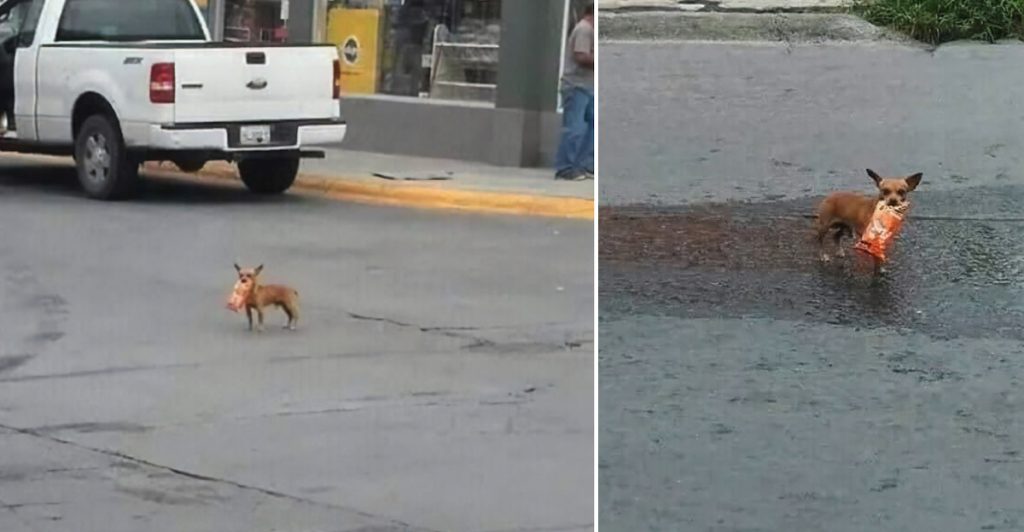 Antonio Muñoz
Antonio could keep an eye on his dog the entire way through his window, and it wasn't long before he saw Chokis coming out of the store and back across the street with a bag of Cheetos in his mouth.
The good boy delivered! 😀