Meghan Specksgoor from Midlothian, Virginia, decided to take a trip to New York and have her father, Larry, babysit her furry kid, Chance.
Larry and his four-year-old German Shepherd "grandson" had a blast together. Meghan's dad sent plenty of ADORABLE text messages to keep her updated on their time together.
Meghan posted the texts on Twitter, which have since gone viral with more than 54,000 retweets. Once you see the texts, you'll understand why. Meghan is STILL laughing and we don't blame her!
In dad's first text, Larry wrote: "Grandpa wants to know what kind of take-out I can have? We are starving."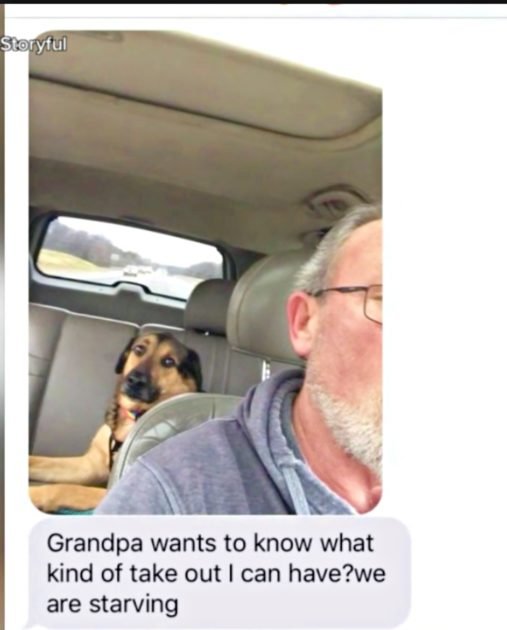 Meghan Specksgoor via ABC News
"Hate to keep bothering you mom, but we really need to hang out with gramps more," Larry wrote in another text, featuring a happy Chance hanging with his grandpa at the park.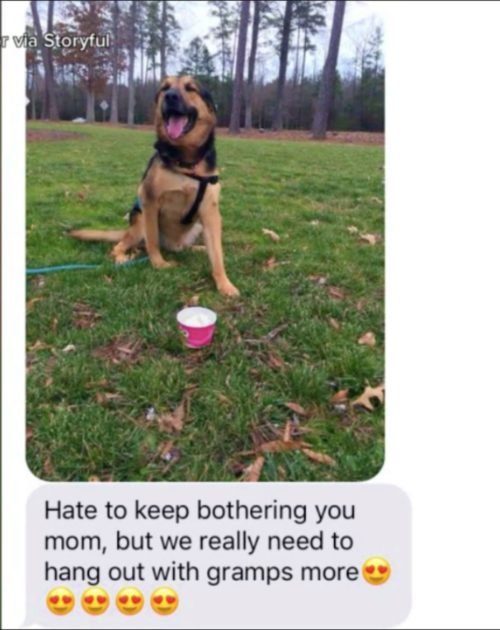 Meghan Specksgoor via ABC News
Next, Chance and Grandpa sent this! "Hi mom, it's me again. We had a picnic and are going to the nail salon now. Gramps said if I'm good I can have ice cream. What kind do I like again?" Larry even inserted an emoji! TOO CUTE!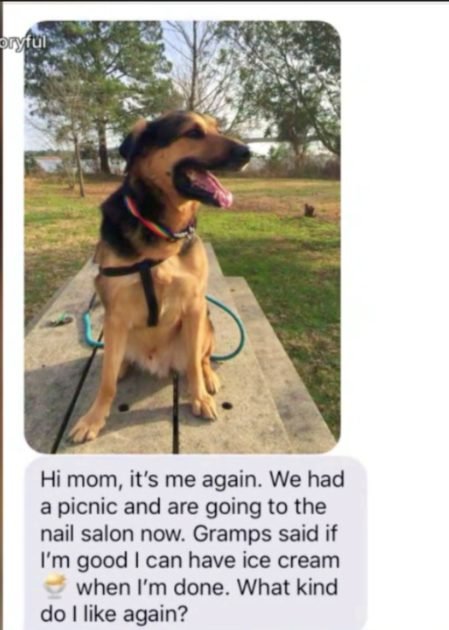 Meghan Specksgoor via ABC News
After their picnic dinner together, Larry took Chance to get his nails clipped. He then took Chance for some pup-friendly ice cream for dessert.
At the end of their pawfect day together, Larry let Chance sleep with him in his bed. From Chance's face, you can tell he's VERY happy. Grandpa is treating his "grandson" like gold!
Larry sent his last text, saying: "Hey mom, gramps is going to sleep with me tonight, is there anything we need to tell him?"
He followed up with, "Hope you are having as much fun as I am 😍 see you tomorrow and good night, love you soooo much ❤️❤️❤️❤️"  I just LOVE this man!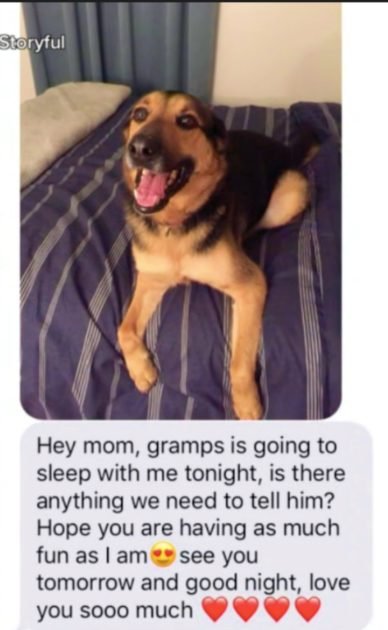 Meghan Specksgoor via ABC News
It must be so awesome having a dad (and grandpa) like Larry. Meghan knows Chance is always in good hands if she has to leave her fur kid behind.
Larry very much (eventually) wants human grandkids. I bet he will spoil them just like he loves to spoil Chance.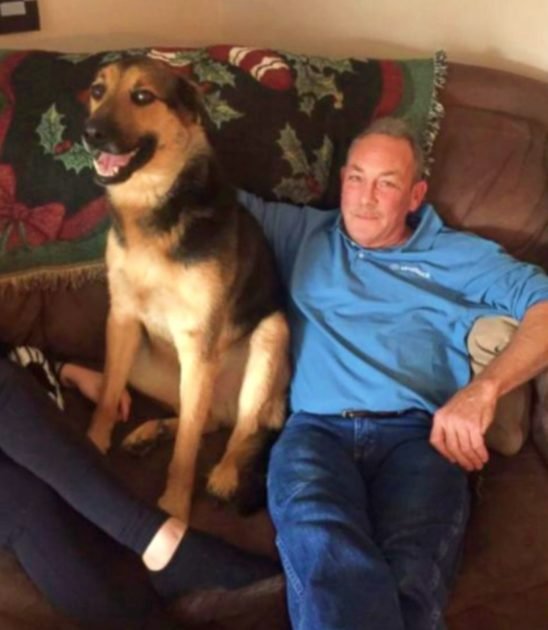 Meghan Specksgoor via ABC News
Watch the adorable video below!
Please 'SHARE' to pass on this story to a friend or family member