Amidst the coronavirus crisis, Riverside County Animal Services officers responded to a rescue call regarding 2 extremely distressed dogs hidden in a locked shed.
Local renters at a property had been hearing non-stop yelping coming from the shed, and they called the cops when no one came to claim the dogs for days.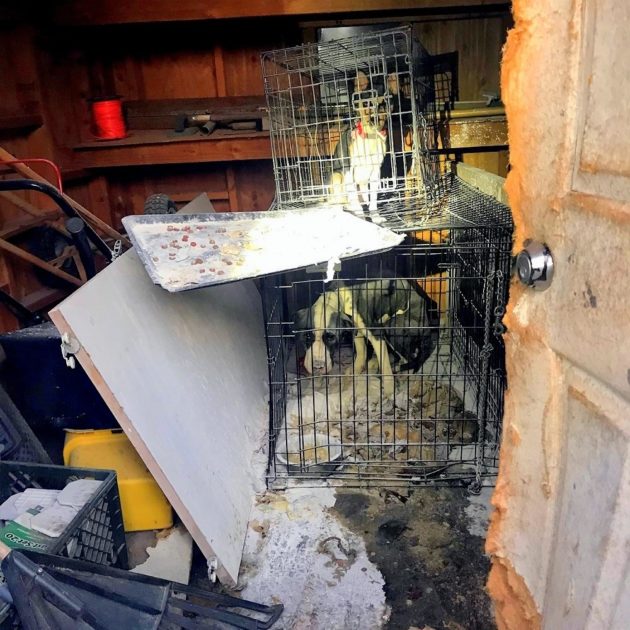 Source: RivCOanimalsPIO/YouTube
The cops had to cut the lock to rescue the dogs, who were stacked up in metal crates in the filthy shed. The poor dogs had lived for days without food or water, and they seemed to be in a lot of pain due to various injuries.
The emaciated dogs, a 2-year-old female Terrier mix and a 6-year-old male Pit Bull, were shifted under veterinarian care at the Western Riverside County Animal Shelter in Jurupa Valley. While the Terrier's health has stabilized, the Pit Bull is still in a critical state.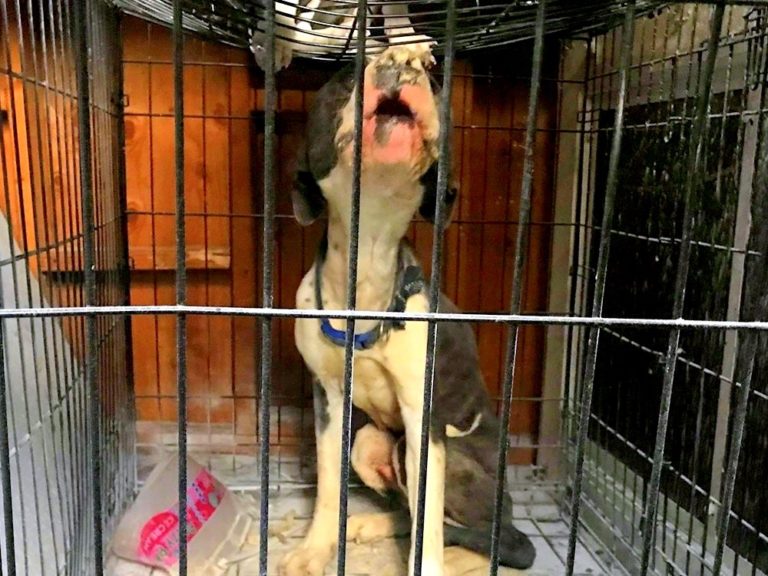 Source: RivCOanimalsPIO/YouTube
Investigators believe that this is a case of prolonged and willful neglect on part of the owner. The renters of the property are still being questioned on the possible owner who abandoned the dogs without any concern.
Source: RivCOanimalsPIO/YouTube
Once the investigation reaches a concrete end, the cops will determine if citations or other criminal law procedures are in order.
As of now, the dogs are being monitored at the shelter. They will be up for adoption after they recover.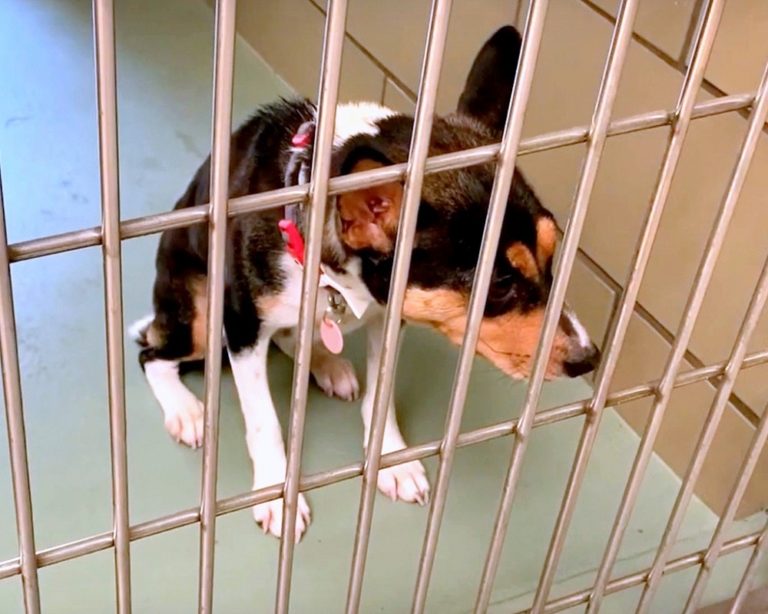 Source: RivCOanimalsPIO/YouTube
Meanwhile, the authorities have commended the animal control staff for being vigilant and providing their services selflessly during this pandemic. We salute these brave officers!
Click the video below to watch a report on the heartbreaking rescue of the 2 dogs.
Please 'SHARE' to pass on this story to a friend or family member