LOL means laugh out loud online, but it's also the name of a now world famous Chihuahua.
Due to a hoarding situation in Kansas, the folks at Unleashed Pet Rescue and Adoption stepped in to help Laugh Out Loud, or LOL, the little Chihuahua, along with other dogs.
Poor LOL was very pregnant and very ready to give birth.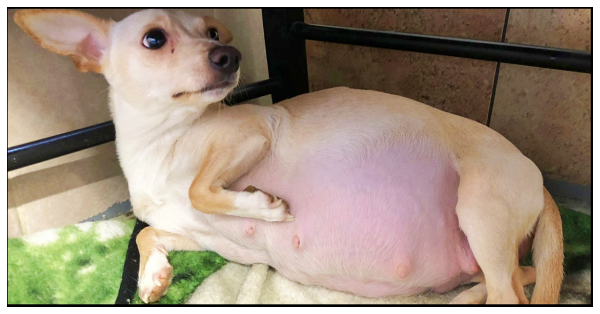 Source: Facebook/Momma LOL Party of 11
Thanks to a willing foster home, LOL went into labor, and the litter of puppies slowly but surely made their way into the world.
The foster mom kept in touch with the rescue center, informing them of seven, eight, nine…and then 10 puppies.
Once the pack of 10 pups were born, the family settled in for the night. Mom and her babies appeared healthy.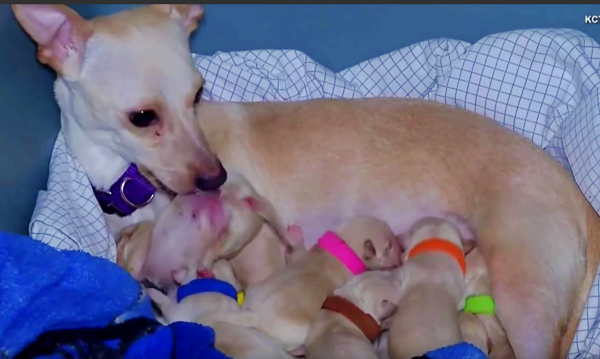 Source: Inside Edition/YouTube
WOW! During a morning puppy check, the foster mom counted… >> Click To Continue Reading This Story And Watch The Video!