The Internet has gone bananas over a very special friendship between Bobo the gorilla and his 200-gram friend, a bush baby. Not only is social media exploding with cuteness overload, but the workers from Ape Action Africa say they are surprised at the friendship.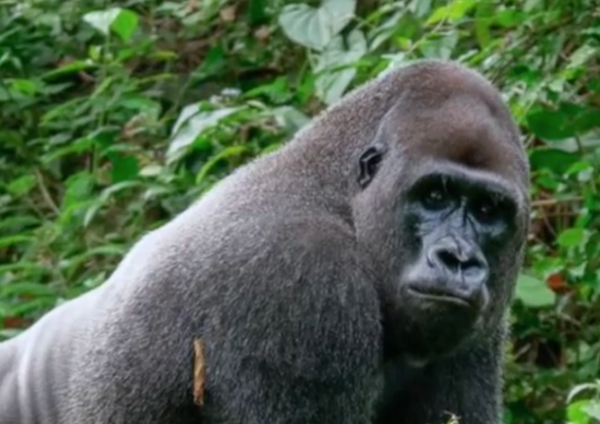 Source: Facebook/Ape Action Africa
Bobo has been under the care of the non-profit organization since 1996. He is a Western Lowland Gorilla that is considered the dominant male in his group of three females and three other males. When two younger males tried to take over as dominant male of the group, Bobo stepped up and they failed. You can imagine how amazing it is, then, to see this 400-pound Gorilla hanging out with the tiny creature.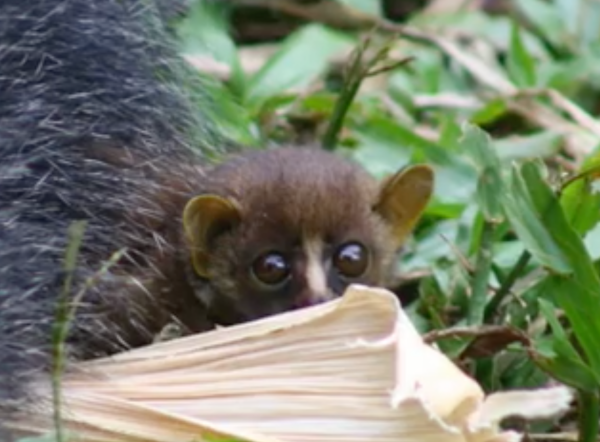 Source: Facebook/Ape Action Africa
As workers made their rounds for morning checks, they saw Bobo with this adorable wild bush baby. He was so docile, cradling the little one in his huge hand. "Bush babies are usually nocturnal, so it is very rare to see one during the day," said Ape Action Africa spokeswoman Elissa O'Sullivan to Bored Panda. "We have never witnessed a wild primate interacting with a rescued one at Mefou Sanctuary."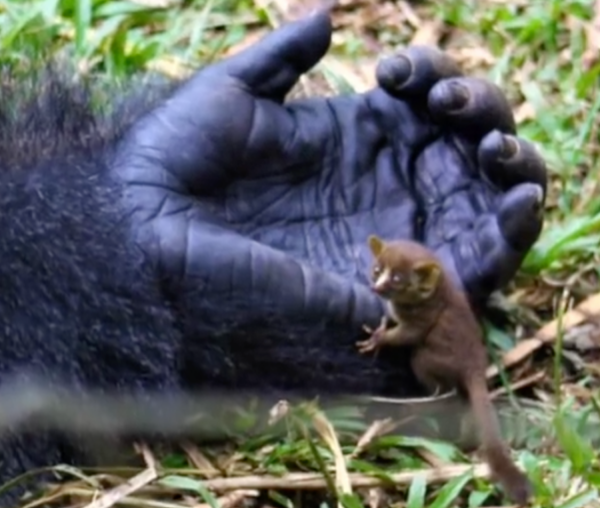 Source: Facebook/Ape Action Africa
The gentle giant spent two hours with his tiny friend before releasing him back to the trees.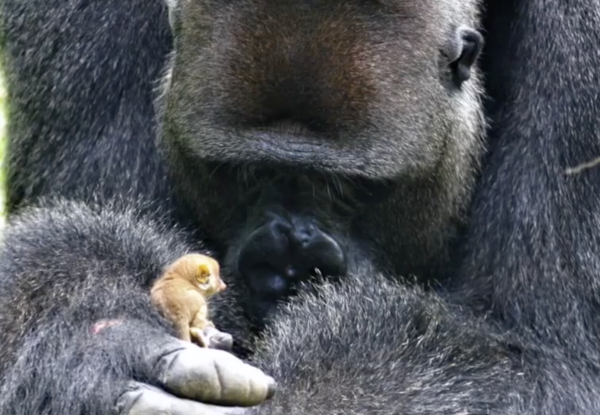 Source: Facebook/Ape Action Africa
Witness this jungle magic for yourself in the touching video below.
Please 'SHARE' to pass on this story to a friend or family member
https://www.facebook.com/ApeActionAfrica/videos/276866962903974/