Dogs can often be very possessive about their toys. But Grace and Cuba are 2 Labradors who have learned the blissful joy that comes with sharing.
Their mom recently shared a video of their adorable toy-sharing ritual during treat time!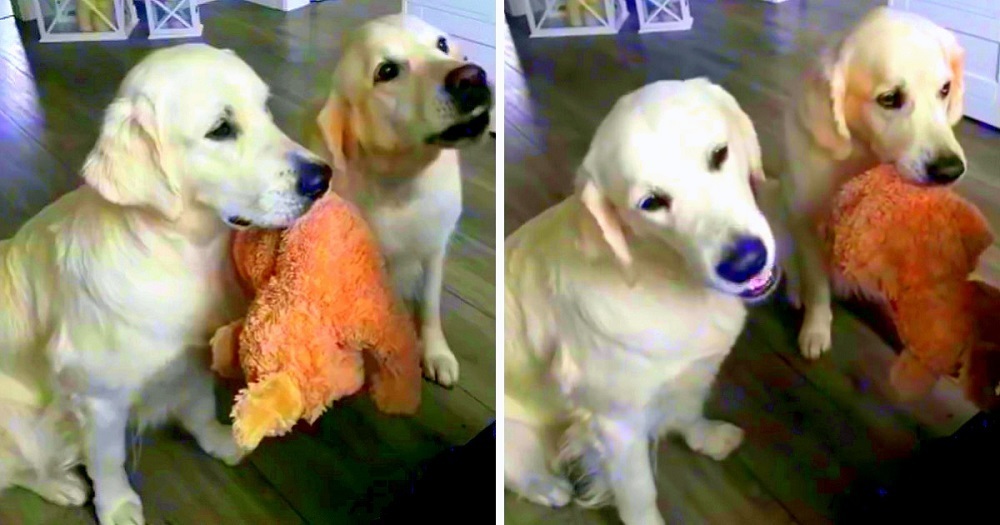 Source: Rumble Viral/YouTube
Grace and Cuba first discovered the joy of sharing when they realized that they love the same teddy bear.
In a heartwarming training exercise, Mom showed them that they can both take turns to play with their favorite toy while the other munches on treats.
In this video, we see these chivalrous doggie siblings patiently waiting for their treats. They definitely don't want to drop the toy to the ground, even for a second!
So while Grace holds the toy in her mouth, Cuba snacks on his treats. After he's done, he relieves Grace from the toy-holding duties and lets her have her snack.
Now that is some brilliant coordination!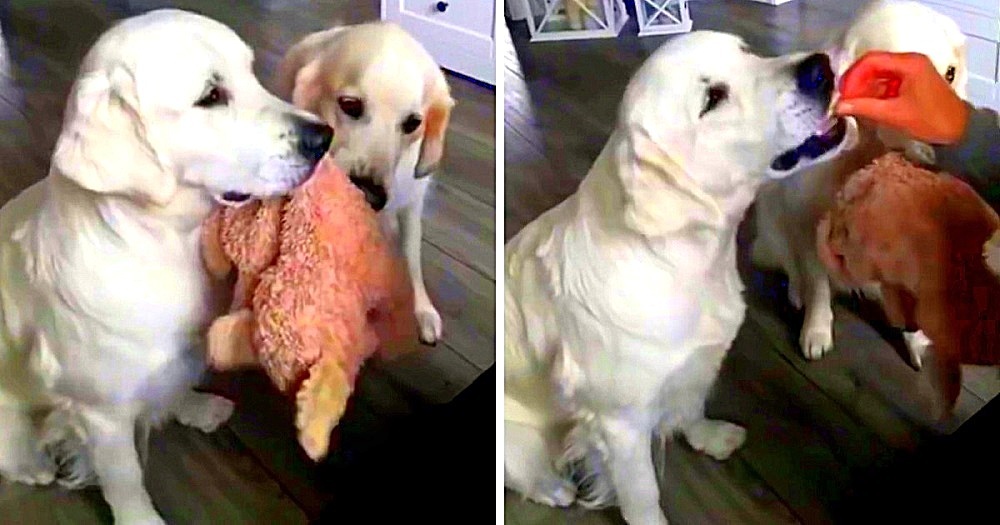 Source: Rumble Viral/YouTube
After enjoying several lessons in sharing, Grace and Cuba have progressed into one power team who are perfectly in sync with each other.
We love how they keep switching positions so seamlessly and never once lose their cool. What a polite and gentle pair!
Click the video below to watch Grace and Cuba's sweet sharing ritual!
Please 'SHARE' to pass on this story to a friend or family member