Most dog owners know just how magical dogs are. Just one encounter with a dog can change our whole day for the better. Just looking at a cute dog can put a smile on our face and bring us great joy.
That's why Winston, a 106-pound Great Pyrenees, is so good at his job.
His job is to make people feel happy, safe, and cuddly no matter everywhere he goes. Winston is very grateful for his job and life as a therapy dog.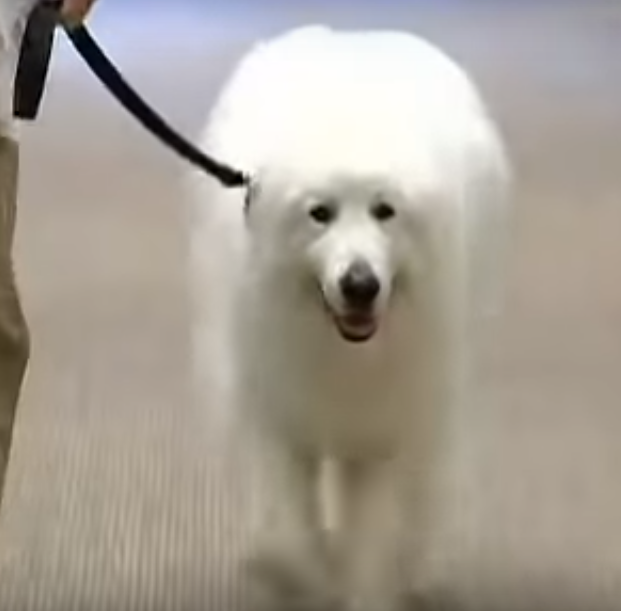 Source: YouTube Screenshot
Winston had been lost for a little while when his first owner passed away. Winston was sent back to his breeder in Colorado which made him very nervous and confused.
Still, Winston always remained sweet and kind.
He was eventually adopted by bass emeritus by the Dallas Symphony Orchestra's Clifford Spohr of Dallas. Once Spohr realized how calming and gentle this very large dog was, he decided to get Winston certified as a therapy dog.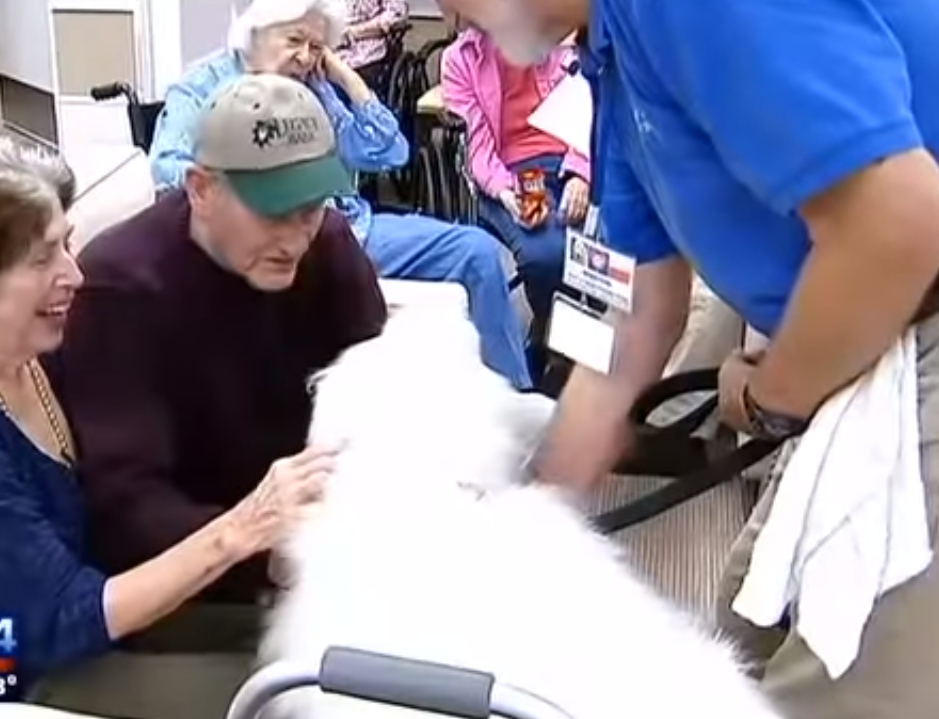 Source: YouTube Screenshot
"A therapy dog is a dog trained to provide affection and a sense of comfort to individuals in hospitals, retirement homes, nursing homes, schools, hospices, people with learning difficulties, and stressful situations, such as disaster areas. Research suggests that interactions with therapy dogs can increase oxytocin levels (responsible for bonding) and dopamine (responsible for happiness) while lowering levels of cortisol (that comes from stress)," care coordination and health advocacy company Feinberg Consulting says.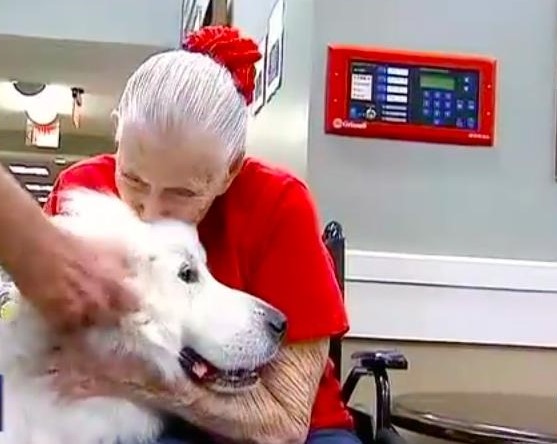 Source: YouTube Screenshot
Spohr was already experienced with therapy dogs. His first dog Lulu was a therapy who he used to take to the Cove at C.C. Young nursing home.
It's a residential nursing home for people with dementia and Alzheimer's. Spohr knew that Winston would fit right in. So, he started bringing Winston to the nursing home once he became certified.
"He's so docile," Spohr said. "Boy, he just lets people touch him all over. It's just really magical, I think."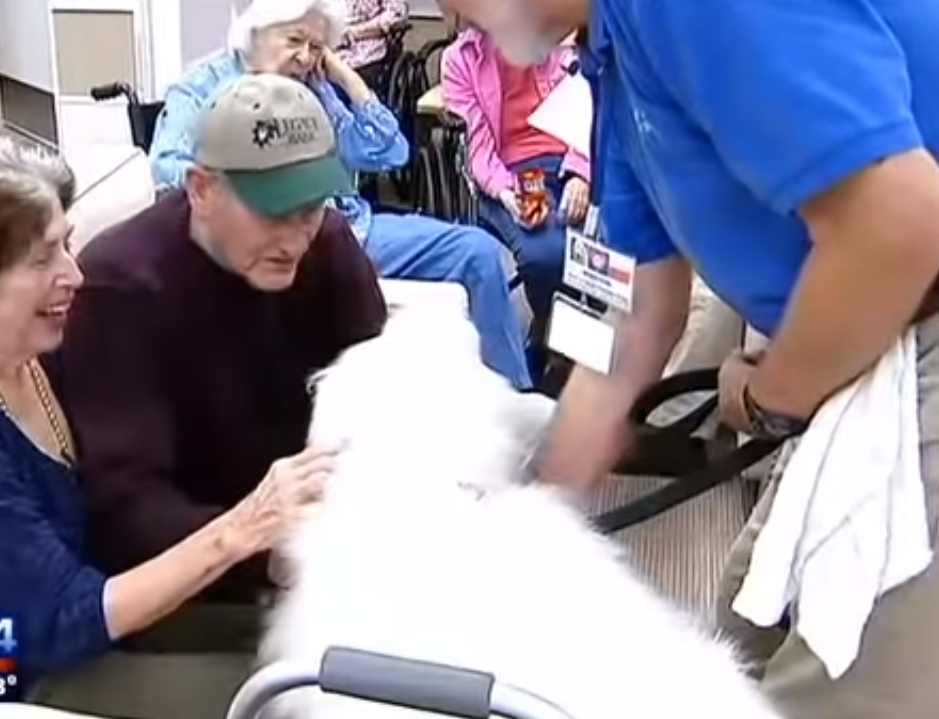 Source: YouTube Screenshot
The nursing home residents love to pet and cuddle Winston.
He visits every single month and the residents all look forward to his visit.
"I think we were very fortunate to have gotten to see him," resident Margaret Spearman told. "It was quite exciting."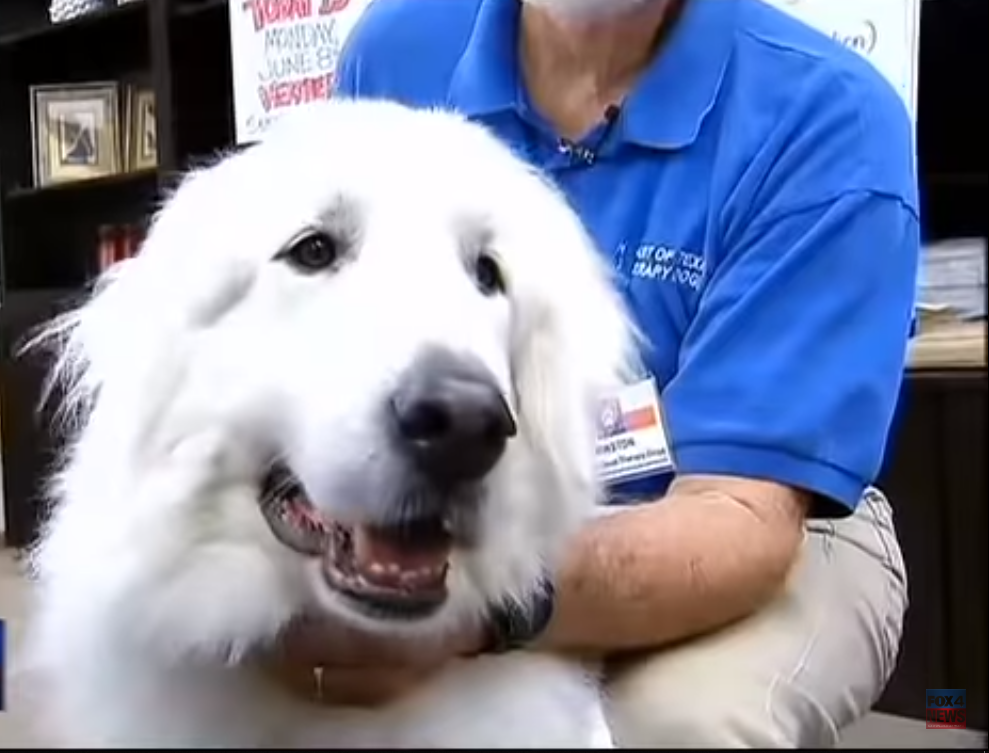 Source: YouTube Screenshot
Spohr says he loves to see how Winston can brighten their day just with him being his happy friendly self.
"They're not in their home anymore, they're not having regular visits. So I feel like I'm doing something good there," Spohr said. "You're such a good boy Winston."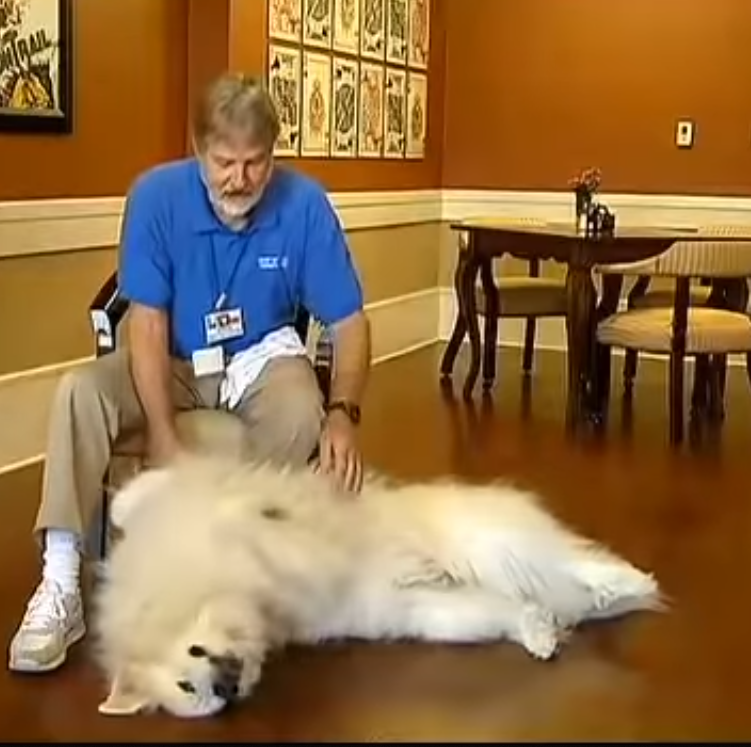 Source: YouTube Screenshot
Winston serves as a Therapeutic Visitation dog, which are household pets whose owners take them to visit hospitals, nursing homes, and rehabs.
Their job is to cheer up people who are in the facilities for mental or physical illnesses.
"A visit from a visitation dog can brighten their day, lift their spirits, and help motivate them in their therapy or treatment with the goal of going home."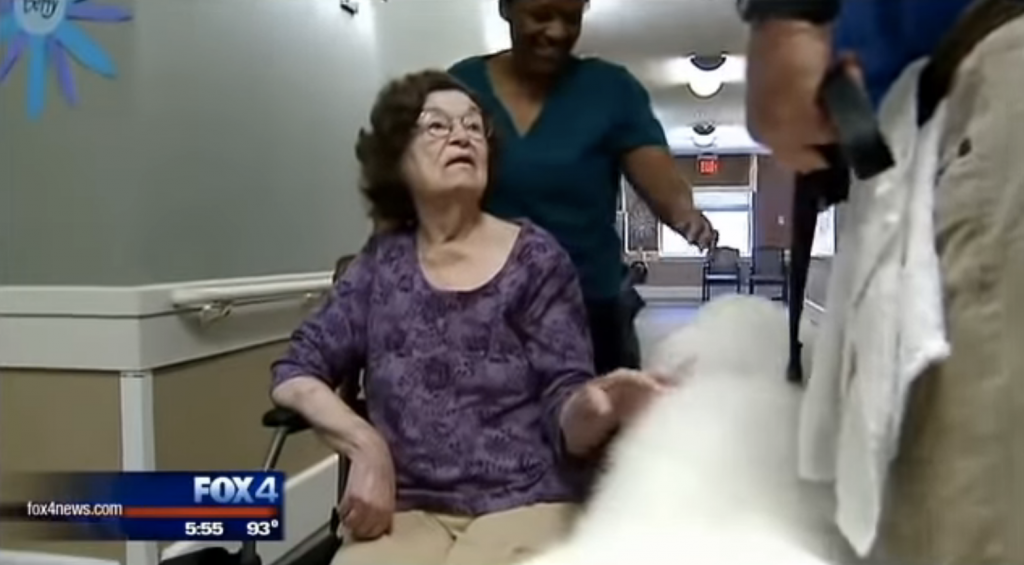 Source: YouTube Screenshot
Some institutions, like rehabilitation facilities, will employ Animal Assisted Therapy dogs to help people with physical therapy.
Other institutions will have a dog-in-residence or a facility therapy dog.
These dogs will help to entertain patients living at the facility. Therapy dogs must be well tempered and well socialized. The American Kennel Club says that Great Pyrenees are described as "majestic" and having a "Zen-like calm."
Catch Winston bringing joy to everyone around him in the video below.
Please SHARE this with your friends and family.
Source: FOX 4 News – Dallas-Fort Worth