Guy, a three-year-old Beagle, was found wandering by himself in the woods in Kentucky. Animal control picked him up and brought him to a high-kill shelter. Even though the Beagle was sweet and healthy, no one stepped up to adopt him.
Due to overcrowding, the shelter had no choice but to consider euthanasia — but before Guy was put on the schedule, they made one last-ditch effort to place Guy someplace safe.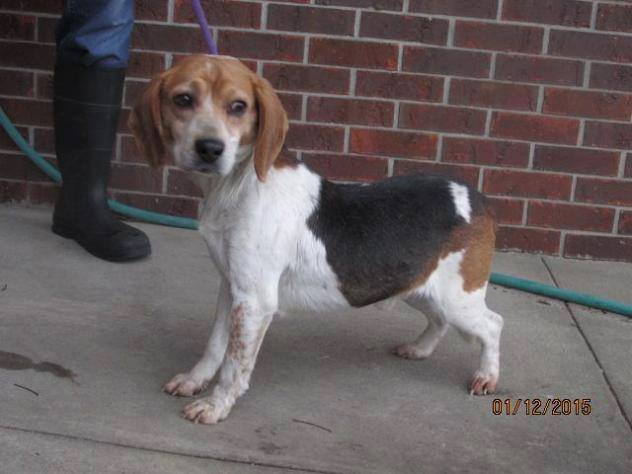 A Dog's Dream Rescue/Facebook
Shelter workers sent an email to Dolores Doherty, founder of A Dog's Dream Rescue. Doherty couldn't say no. She drove over and picked Guy up.
Shortly after, Dog's Dream rescue hosted an adoption event in Ontario, Canada. Guy, along with his other Dog's Dream friends, were all there to meet potential forever families. That was when a very special dog met a very special lady: Meghan Markle.
"He was just sitting there with those big beagle sad eyes, looking so depressed," Doherty told The Guardian. "He was irresistible."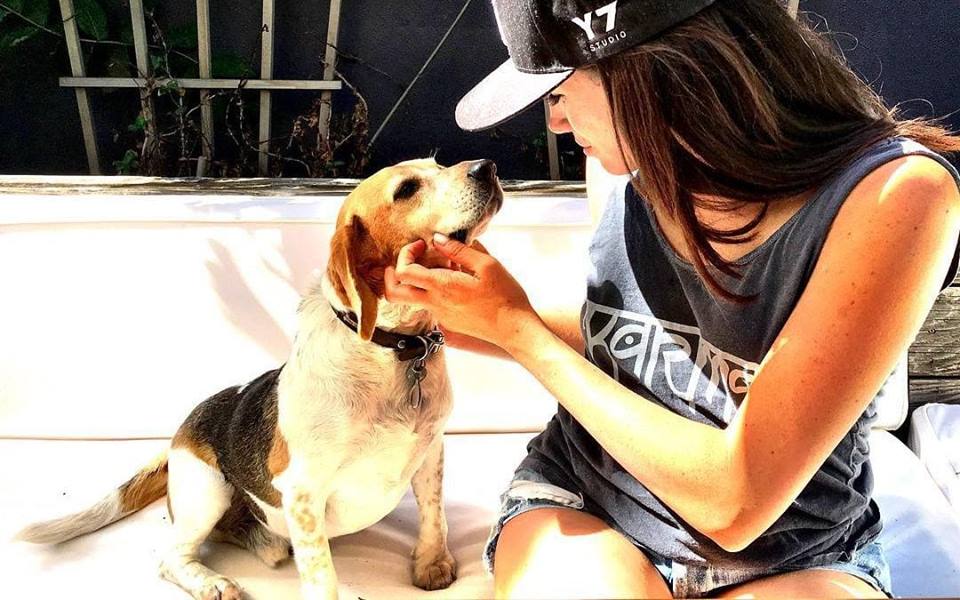 A Dog's Dream Rescue/Facebook
Meghan was in Canada filming Suits at the time and decided to drop by the adoption event. Doherty was thrilled that Meghan took an interest in Guy. Doherty had no idea that Meghan was a celebrity and only found out when she made the appointment for a home visit.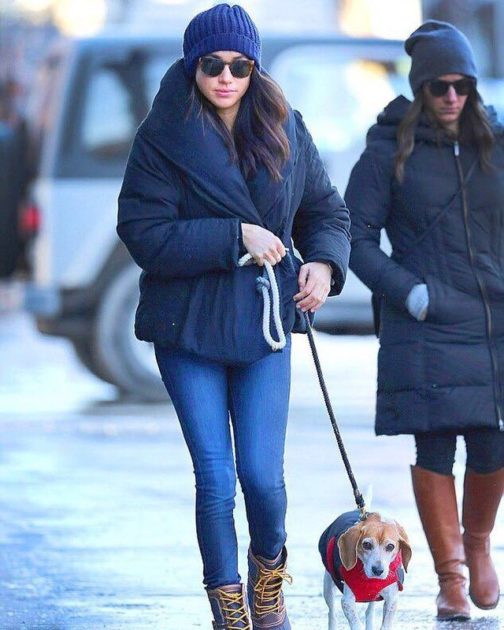 Meghan Markle/Instagram
Guy went from being in a high-kill shelter, nearly euthanized, to being a celebrity's four-legged best friend. He bonded quickly with Meghan's other dog Bogart. This was already a fairytale ending for the former shelter dog but Guy's story was about to take another turn… toward a magical place "across the pond."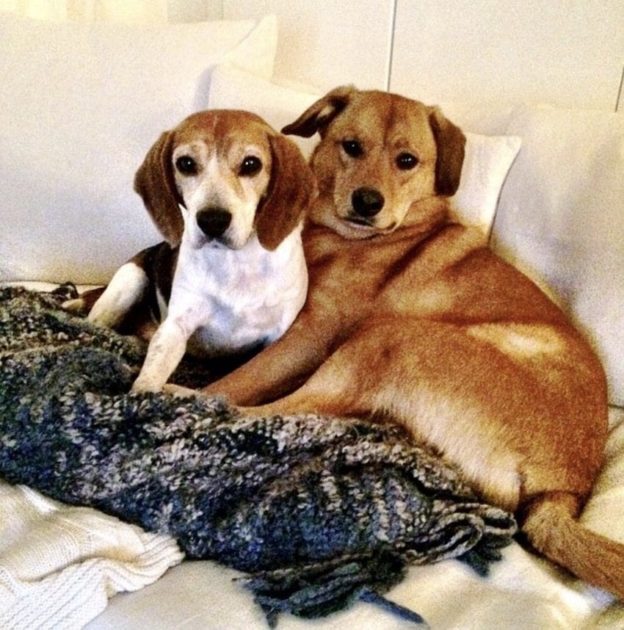 Meghan Markle/Instagram
Two years later, Meghan Markle and Prince Harry announced their engagement. Meghan went to live fulltime in England and Guy was right at her side.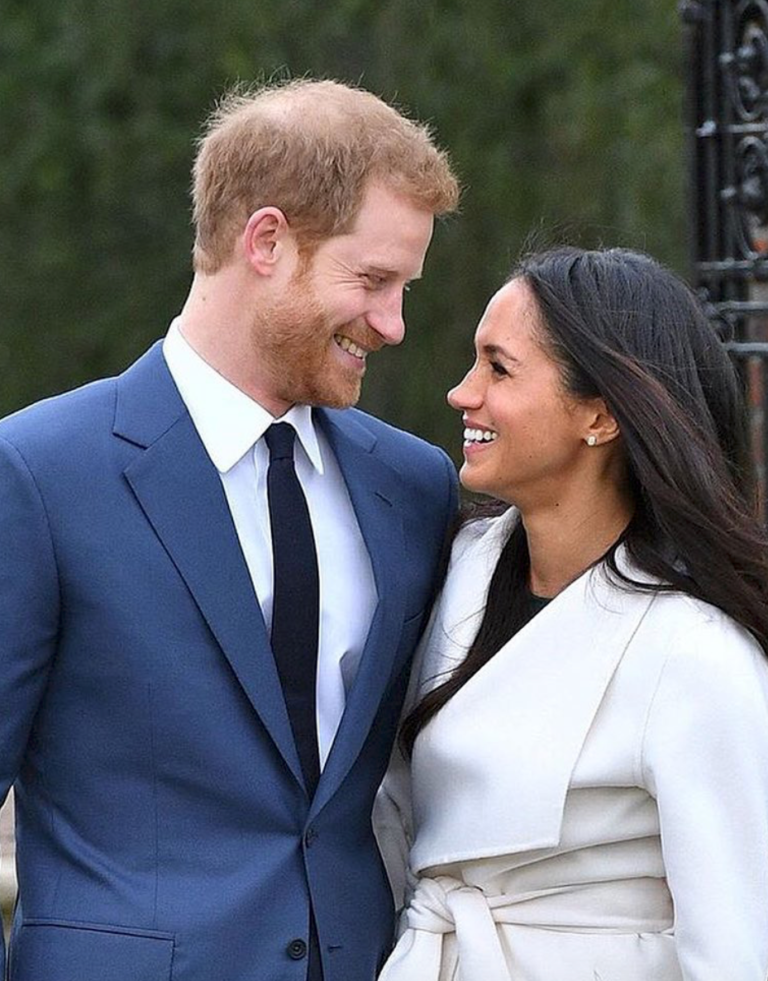 Meghan Markle/Instagram
Sadly, Meghan wasn't able to bring Bogart with her. The vet said it was unlikely the elderly dog would survive the journey. Meghan placed Bogart in a happy home with her best friends and stayed in constant contact with him.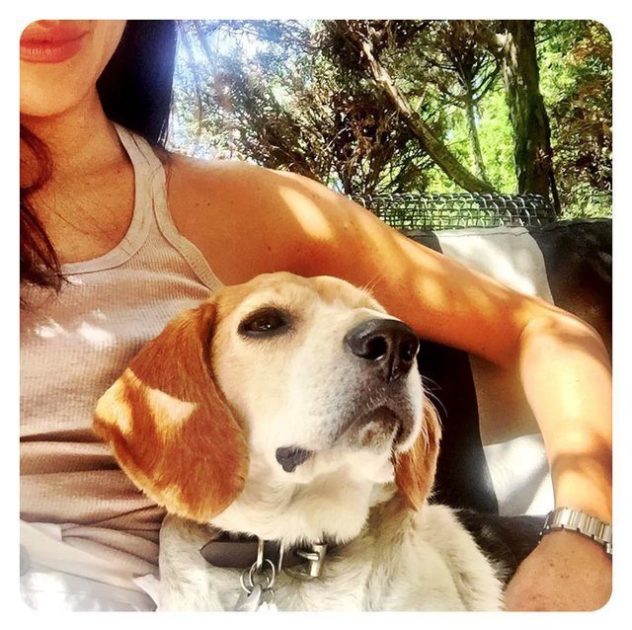 Meghan Markle/Instagram
Then on May 19, 2018, Meghan and Prince Harry tied the knot. Dog-mom Meghan even included Guy on their special day. The Royal Wedding Pooch can be seen in the car with Queen Elizabeth, his little head popping up as if to announce "this former shelter dog is officially royalty!"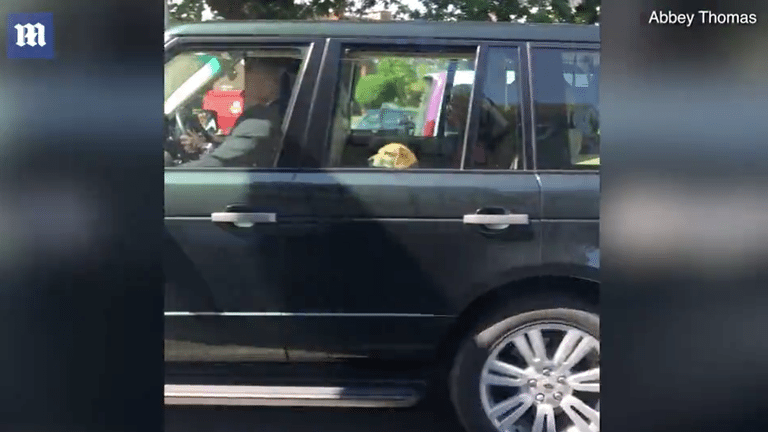 Daily Mail
This rags-to-riches story is proof that anything is pawsible! 🐶❤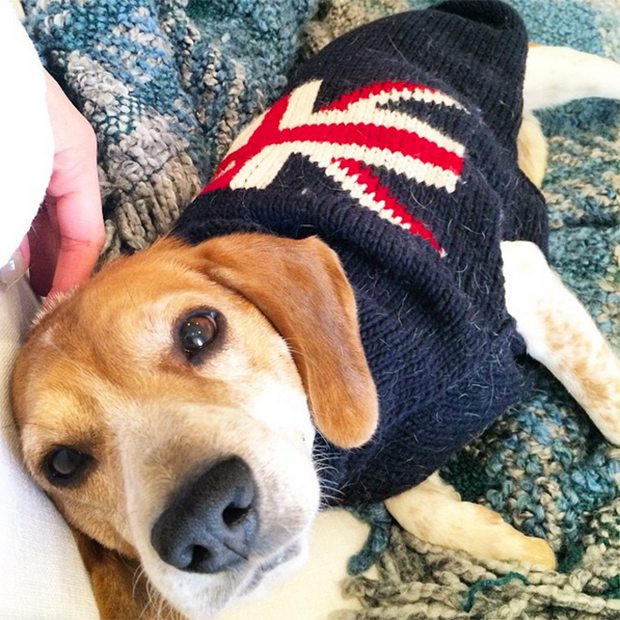 Meghan Markle/Instagram
Please 'SHARE' to pass on this story to a friend or family member