If you're ever at a lost for what to do with your career, have you considered becoming a dog snuggler? That's a real job title, and the folks at the Humane Society of Tampa Bay are seeking dog snugglers now. Just ask Jeff Honig how much he likes his job.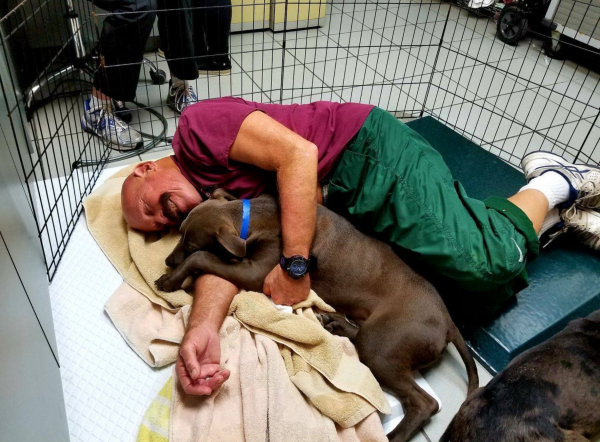 Source: Facebook/Humane Society of Tampa Bay
Honig is a retired Hillsborough County deputy and lives with four cats. Since he travels a lot, he comes to the shelter to get his canine fix.
"It's very soothing for me, it's very soothing for them," Honig told ABC Action News WFTS. "It's just a great experience."
Since the shelter has a lot of volunteers in the summer, they appreciate people like Honig who step up to help out. When dogs come out of surgery, the snugglers spend time being by their side and cuddling them.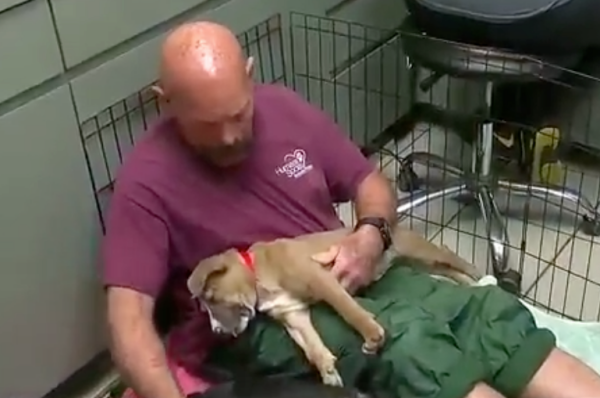 Source: ABC Action News WFTS
Since a lot of students volunteer their time, when winter rolls around they are busy in school. To learn how to become a dog snuggler at the shelter, visit the Humane Society of Tampa Bay website.
Please 'SHARE' to pass on this story to a friend or family member