A wedding is a time for love, commitment, cherished memories, and for one groom in Scotland, a dog. Although having dogs in a wedding isn't a new concept, having a dog as your best man certainly is unique.
Since the role of best man suits Christopher McCarron's Rottweiler perfectly, the man decided to have his dog represent him on the most important day in his life.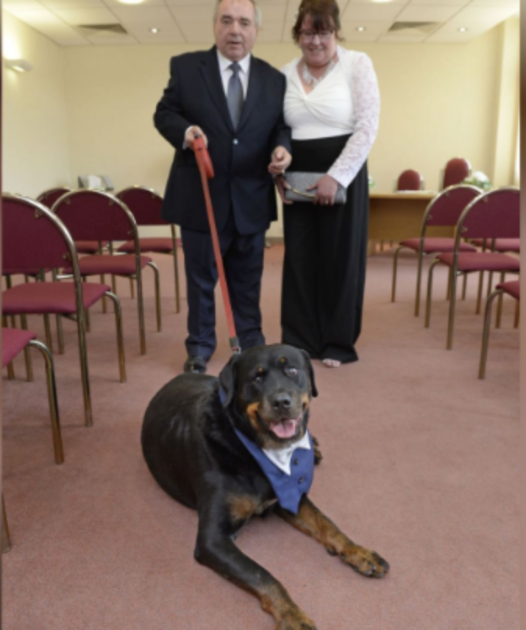 Source: SWNS TV / Youtube
McCarron and his bride, Margaret Allison, consider Jack the dog to be part of the family. The two bonded over a shared love of pups and even met at an animal rescue center.
Amazingly, McCarron went to the shelter after the death of his son. He met Jack, a  six-year-old former guard dog there, and they instantly bonded. Initially, they told the man not to let Jack play with other dogs.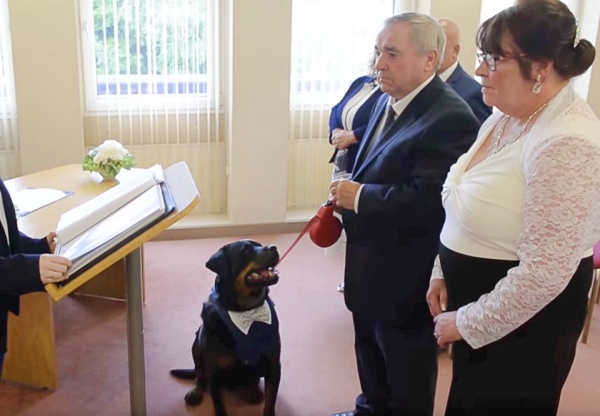 Source: SWNS TV / Youtube
"I wouldn't have considered getting a rescue dog because of his age, he's around six," McCarron shared with SWNS. "But when he went up to me, we just clicked. Little did I know that I'd meet my future wife at the rescue center too."
The pooch sat quietly by his dad's side throughout the ceremony and even sneezed a bit after the "I do's" as if he approved, too.
Jack looked incredibly dapper with his mini tuxedo collar and represented his dad well, which caught the eye of local media.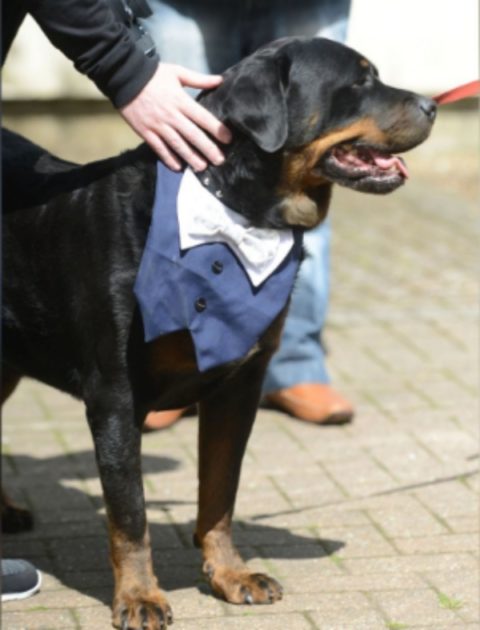 Source: SWNS TV / Youtube
At the end of the day, McCarron said he did not believe he rescued Jack, but that Jack rescued him.
Witness the beautiful ceremony in the video below. Congratulations!
Please 'SHARE' to pass on this story to a friend or family member