While dogs are often credited as the go-to pet for affection, cats can also be quite the snugglers. Felines are intelligent, playful, clever and above all else, adorable!
When a cat, named Jacque, was only 7 months old, his owner up and moved, leaving him behind. This heartbreaking scenario happens way too often.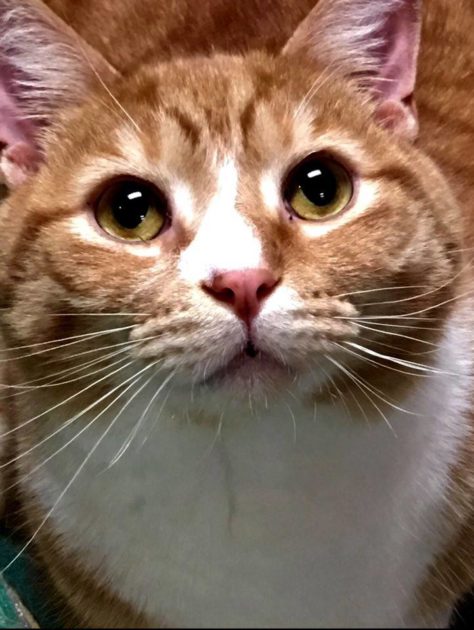 Source: Michigan Cat Rescue/Facebook
Nancy Hutchinson, president of Michigan Cat Rescue explained to The Western Journal: "He was found in a house that was foreclosed upon. The person who owned him left him there and didn't care. He was found by the realtor and brought into the shelter. This happens quite often, sadly."
Jacque was taken to a high-kill shelter and was at the top of the list to be euthanized. Luckily, Nancy arrived at the shelter in time and met Jacque.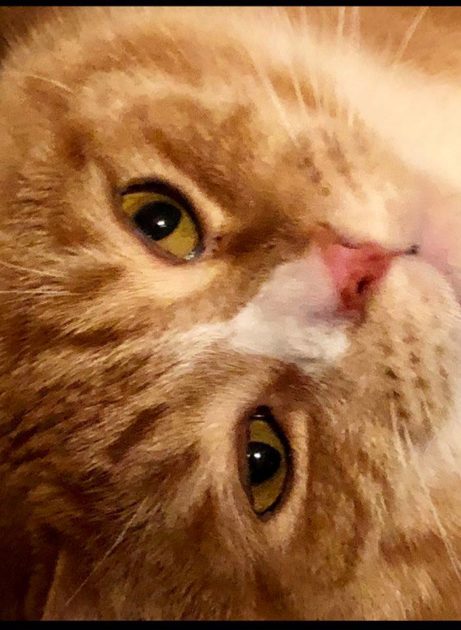 Source: Michigan Cat Rescue/Facebook
"I saw him in his cage and felt so bad for him," she said. "I opened up his cage and […] sat on the floor with him for a while, and he sat on my lap. I thought, 'Wow. What a nice cat.'"
Jacque was taken back to Michigan Cat Rescue. They put on his adoption card that he's a 'lap cat' hoping to find an adopter that loves to snuggle as much as he does.
A match was found! They were thrilled Jacque had a home where he could get endless amounts of affection– but then the unthinkable happened. The adopter brought him back!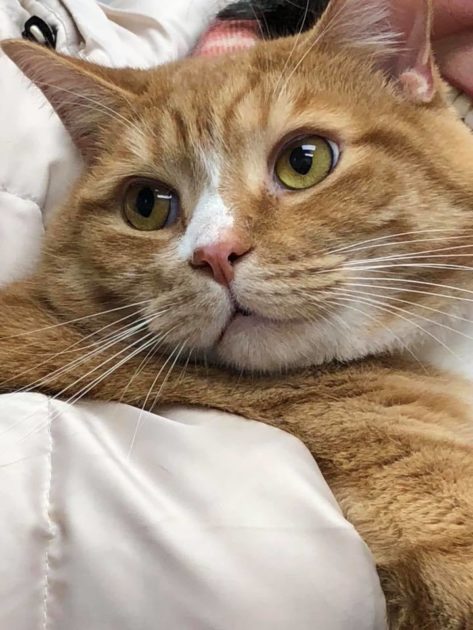 Source: Michigan Cat Rescue/Facebook
The rescue group posted the adopter's heartbreaking words on Facebook when he returned Jacque:
"He constantly wants to sit in my lap. I can't stand it. It's VERY annoying. He isn't welcome at my house anymore."
While the words themselves cut like a knife, what was worse was how the whole situation affected Jacque. Once back at the shelter, he refused to eat. The depression and lack of nutrients took a toll on his body and he got very sick.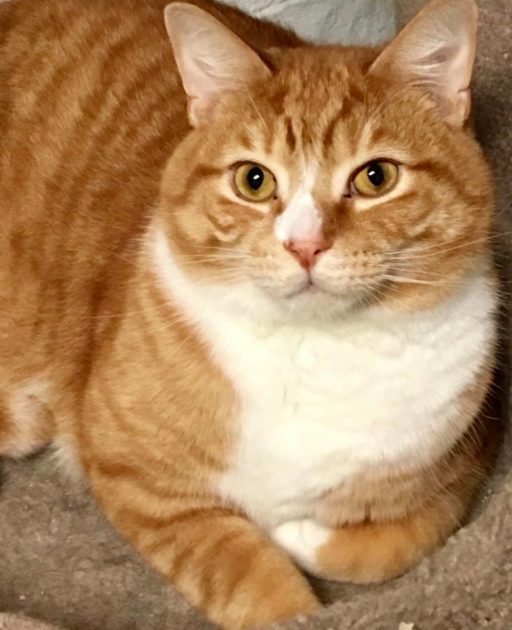 Source: Michigan Cat Rescue/Facebook
"Stress can really take its toll — not just on people, but on animals," Nancy said, "and it broke down his immune system. He had a horrible upper respiratory cold."
The cat rescue continued to share updates about Jacque on their Facebook page and his story thankfully popped up on the perfect person's feed. Someone who would be all too thrilled to get endless amounts of cat cuddles!
"His story went viral on Facebook with over 250,000 people who read about him, who shared his plight and expressed their love and sadness for him," the rescue group wrote on Facebook. "GUESS WHAT? HE IS ADOPTED! We received HUNDREDS of applications but because there is only 1 Jacque—we chose one family and gave them the joyous news! Jacque is LOVED, SPOILED and finally in his FOREVER HOME with Liz and her family!"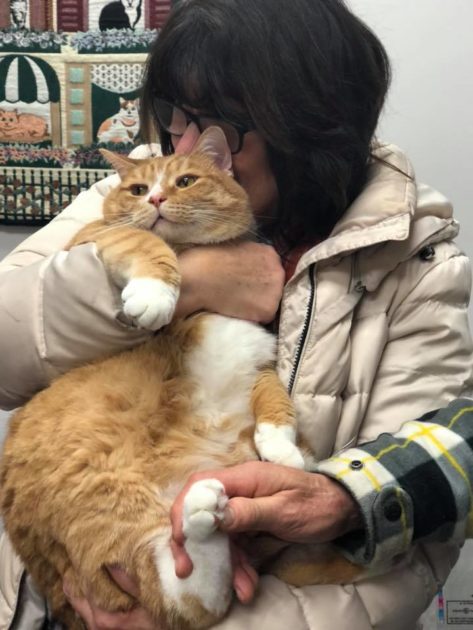 Source: Michigan Cat Rescue/Facebook
While Jacque had to go down a long, bumpy road to get to where he is, he is now in the perfect place. Liz and her family cherish every moment with the affectionate kitty. He's not a nuisance– he's a gift!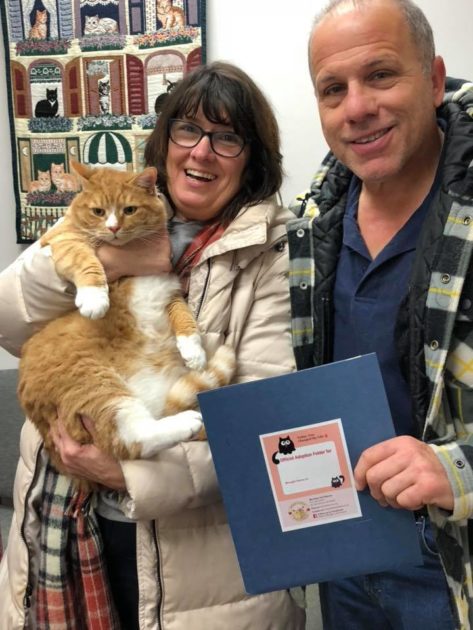 Source: Michigan Cat Rescue/Facebook
Please share Jacque's story so others understand that there is enough love in one's heart to give to DOGS and CATS! Consider sharing your home with both, as both are worthy of the best possible life.
Please 'SHARE' to pass on this story to a friend or family member