Jaime McKnight wanted to do something nice for her community, so she filled a hot pink box with free leashes, collars, treats, and poop bags.
Anyone who is in the neighborhood and walking a dog is welcome to the supplies, which McKnight did as a good deed.
Sadly, not everyone felt the same way about her adorable goody box and reported her to the city.
Recently, St. Petersburg Code Enforcement Department received a complaint from a neighbor who didn't like the "ugly pink treat box" and wanted it removed.
McKnight was flabbergasted that someone went out of their way to ruin her act of kindness.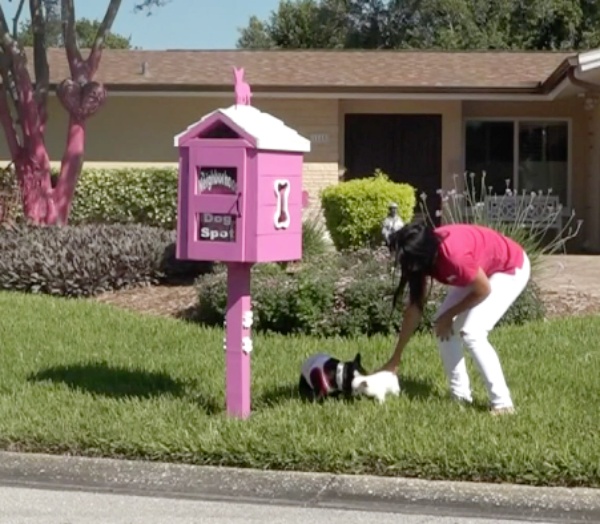 Source: WTSP
"I would think that there might possibly be bigger issues at hand in the city to deal with than me and a community box that's giving out free supplies to my neighbors," she told media. "I haven't done anything wrong. I'm not breaking any laws."
According to the code enforcement department, the strip of land on which the treat box sits is considered "right of way" and belongs to the city.
The violation noticed ordered McKnight to get a permit or face a $500 per day fine for every day the treat box remained in place.
McKnight tried to get a permit, but the engineering department where she was sent knew nothing about it.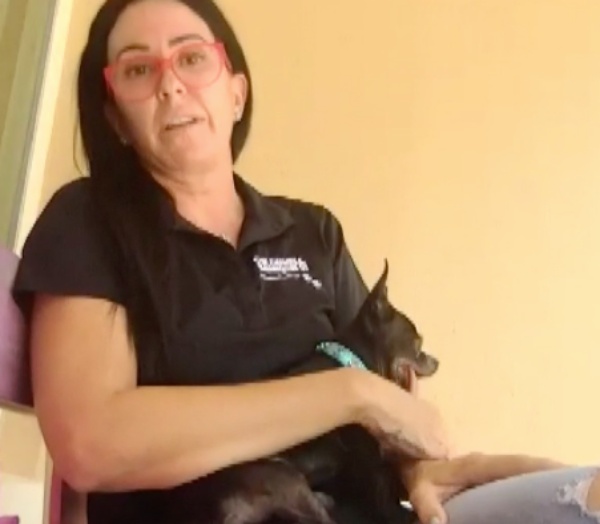 Source: WTSP
"They said we don't give out permits. Okay, so now what am I supposed to do?" McKnight wondered. She decided to reach out to a local news station for assistance. 
Director of Code Enforcement, James Cole, said the easiest thing to do is to move the treat box out of the particular area. He did say that part was not in the violation notice sent to McKnight.
The sweet woman decided to move the box and put it in another location in her yard. The investigation is now closed and all the doggies can go back to being role models of kindness.
Thanks for being so awesome, Jamie! For more about this story, watch the video below.
H/T: WTSP
Please 'SHARE' to pass on this story to a friend or family member