For baby Jules, the presence of his devoted dog, Luna, has been the one constant thing in his life since his birth.
As the toddler started walking and exploring his surroundings, Luna instinctively began looking out for him and keeping him safe.
It was only a matter of time that Jules identified the Labrador-Boxer mix as his best friend!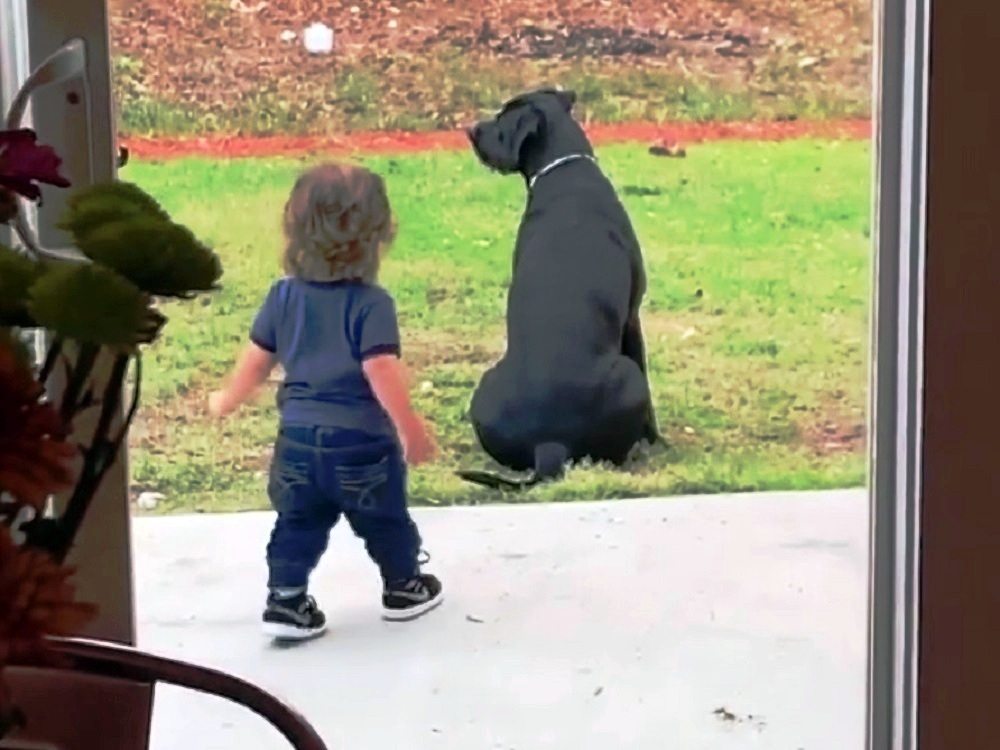 Source: julianjouel/Instagram
One day, Mom was surprised to see Jules walking by himself from one room to the other. The baby soon made it to the backyard, where Luna was sitting all alone on the grass.
Mom grabbed her camera and watched Jules marching toward his beloved dog with much gusto.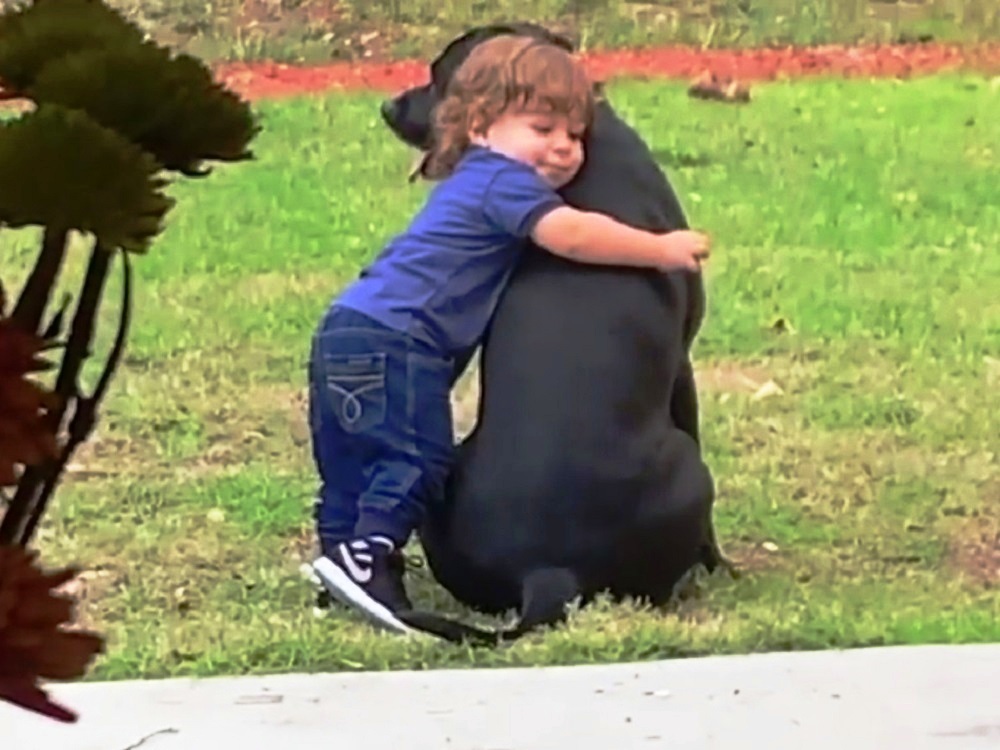 Source: julianjouel/Instagram
Luna is caught off guard when her baby brother comes out of nowhere and gives her the biggest, warmest hug!
He not only locks her in his tiny arms, but also strokes her back as he showers her with his love.
Luna is so delighted by the impromptu display of affection that she instantly breaks into a wide smile!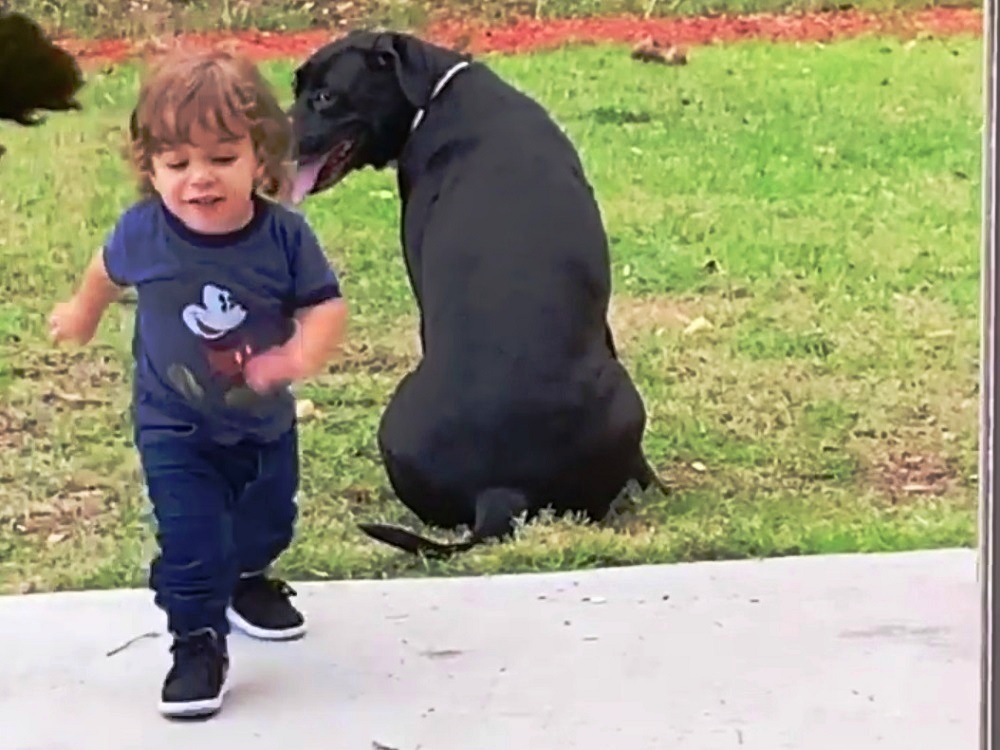 Source: julianjouel/Instagram
As Jules happily chuckles his way back into the house, we can tell that he is thankful to have Luna by his side and cherishes her with all his heart.
This charming little boy is going to have such an awesome time growing up with his furry sister! Dogs are undoubtedly the best companions for kids!
Click the video below to watch Jules' heartwarming gesture as he makes Luna feel loved and cherished!
Please 'SHARE' to pass on this story to a friend or family member
https://www.instagram.com/p/B35uaz1nq2J/