A unique looking cat was living on the streets. As if being a stray wasn't hard enough, her deformity made it difficult to eat. She had a large tumor near her mouth that obscured half her face.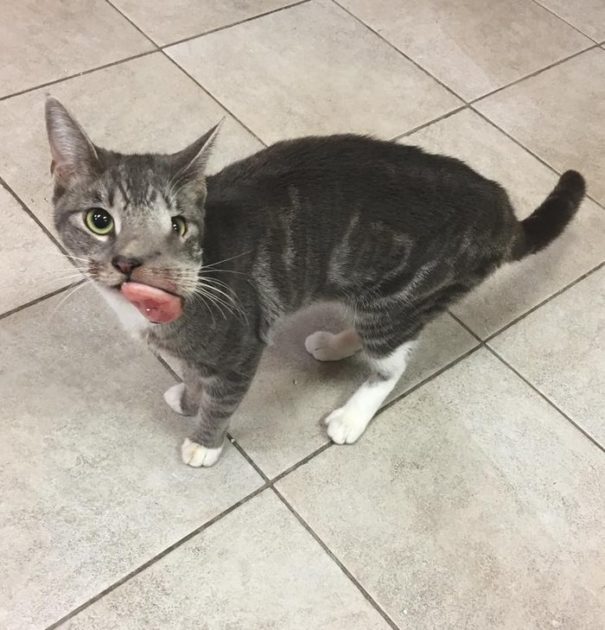 Source: Unwanted NYC Pets/Facebook
When she was finally spotted by animal control, she was placed in a high kill shelter for 'obvious reasons.' Many who looked at the innocent feline felt she was too monstrous to save. No one had much hope for the cat later named Keta.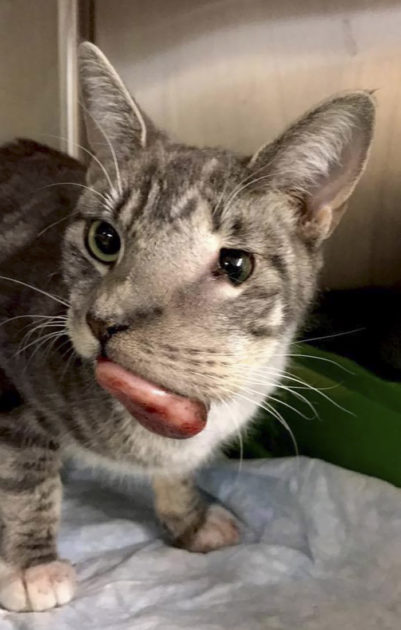 Source: Unwanted NYC Pets/Facebook
Not only did she require surgery, no one was sure how effective the surgery would be. Homeless cats are a dime a dozen, many felt she didn't even deserve a chance. Her face that made her look like a monster would never find her a home. But that was all about to change…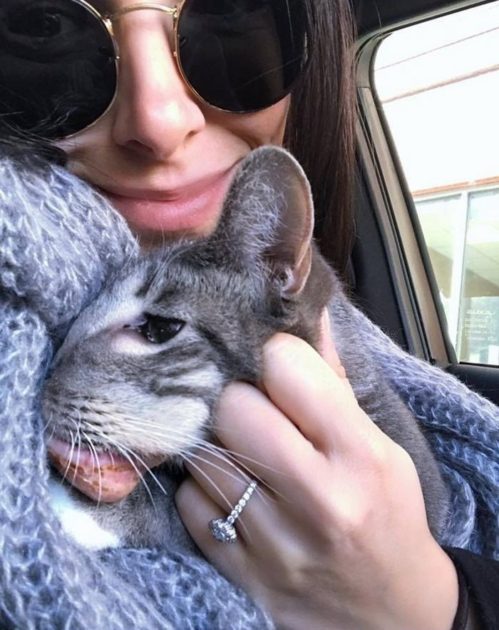 Source: Unwanted NYC Pets/Facebook
Unwanted NYC Pets heard about Keta. They decided Keta was worth the risk.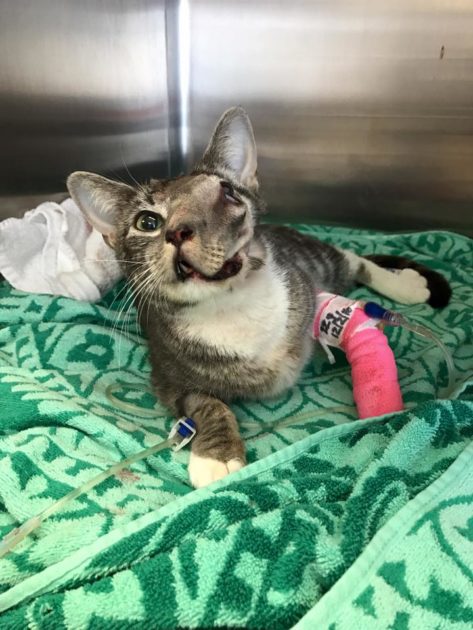 Source: Unwanted NYC Pets/Facebook
They wrote on their website: "After speaking with many different doctors and having tests done we decided to go forward with the surgery to remove it even though she could have lost an eye, be on a feeding tube or be so deformed no one would want to adopt her." They added: "Luckily, none of this came true."
The rescue went above and beyond for a cat so many thought wasn't worth saving. It took Keta a long time to recover. But after surgery, aftercare, and lots of TLC, Keta was ready for a forever home.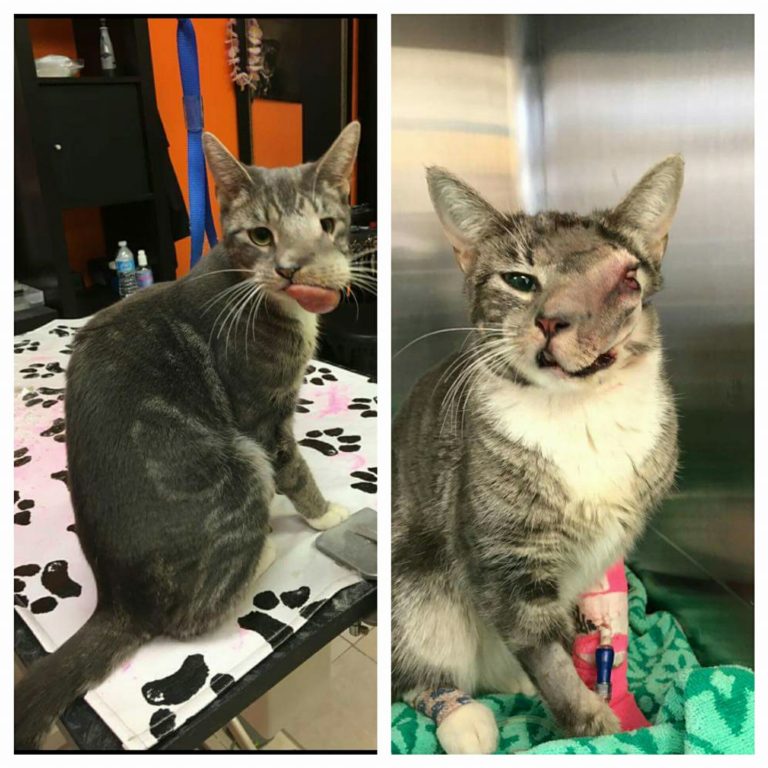 Source: Unwanted NYC Pets/Facebook
Finally, the cat that was 'too deformed to deserve a forever home', that waited on death row at a high-kill shelter, found a new mom.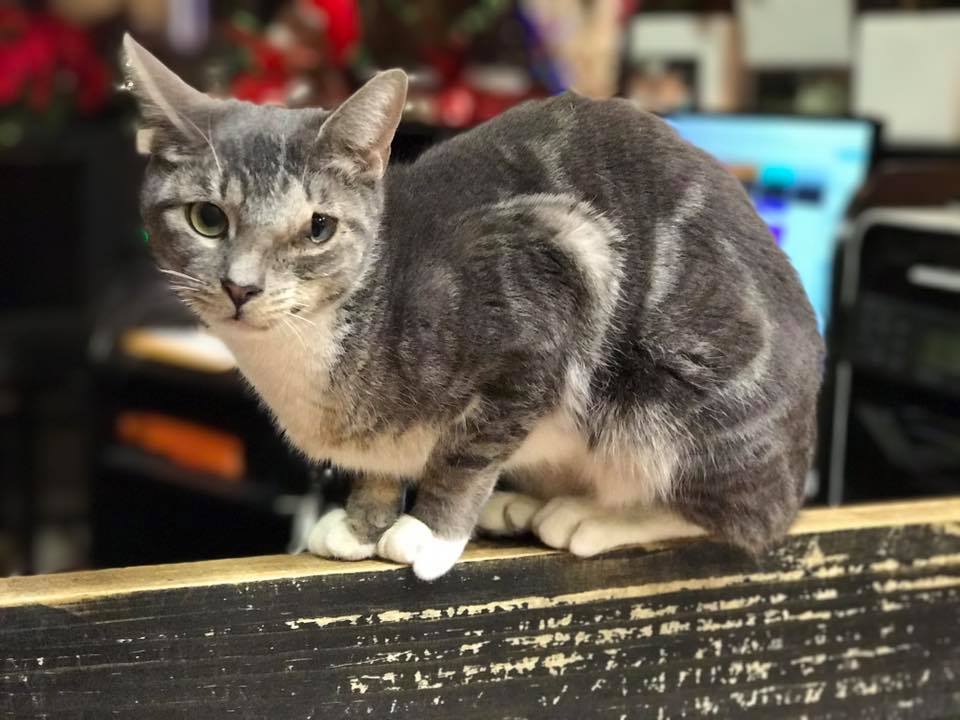 Source: Unwanted NYC Pets/Facebook
Keta's new family fell in love with the kitty warrior and opened their arms, and home, to the sweet girl. The rescue posted on their Facebook page:
Guess WHOOOOOOOO!
Keta's mom sent us an updated pic of our pride and joy Keta!!!!
How absolutely beautiful does she look!!!!!
You would have never known she once had a facial tumor that took over half her face!!!
Amazing reminder to NEVER GIVE UP!
WE ALL LOVE YOU, KETA!
Keta's new mom sent this updated photo collage too! Can you believe it?! What an amazing recovery!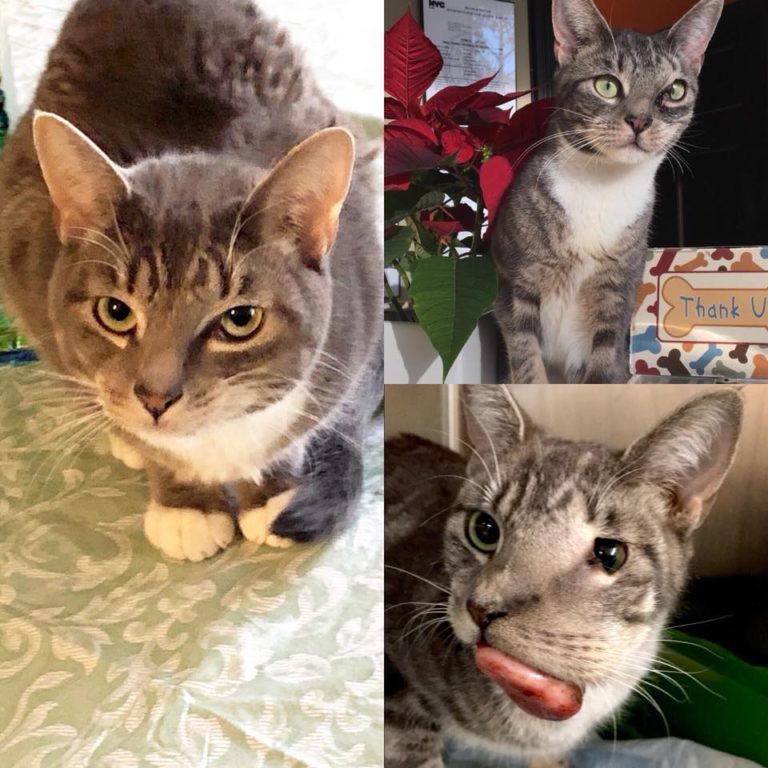 Source: Unwanted NYC Pets/Facebook
Keta's story reminds us all: never judge a book by its cover. These precious animals are worth saving. If they can live a life without pain and suffering, don't they deserve a fair chance? If you aren't sure, just ask Keta and her new family!
Share Keta's story so we can bring more awareness to disabled animals. They are worth the effort!
Please 'SHARE' to pass on this story to a friend or family member