A two-month-old puppy, now named Kringle, was found by a good Samaritan who witnessed him being thrown out of the window of a moving car on Park Street in Madison, Wisconsin.
The woman rushed the puppy to the University of Wisconsin-Madison Veterinary Care, where he was given pain medication and transferred to the Dane County Humane Society.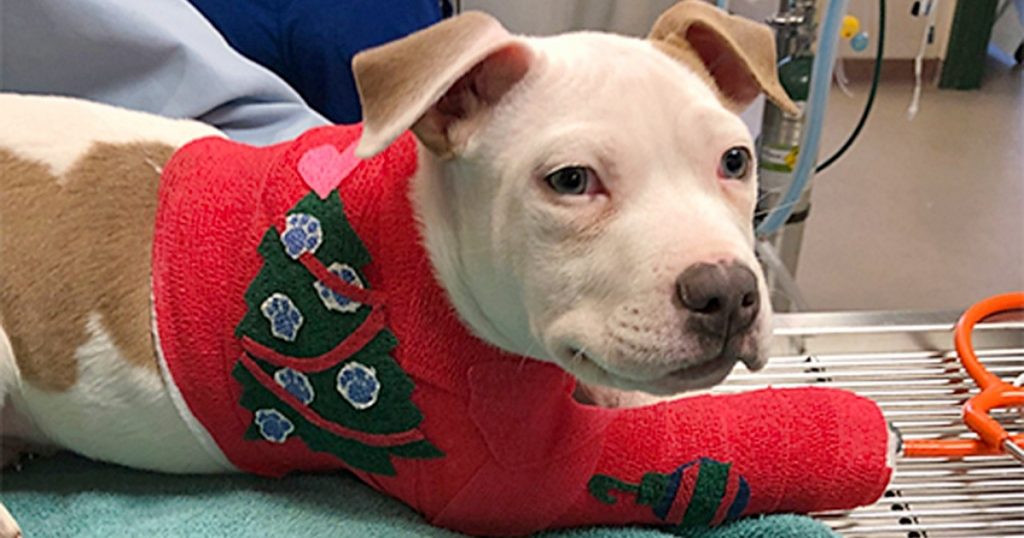 Dane County Humane Society/Facebook
X-rays at DCHS revealed that the puppy had a badly fractured leg that needed to be amputated in order to give Kringle the best chance at a happy and healthy life.
Thankfully, the amputation was a success, and Kringle is doing great. He is quickly adjusting to life with three legs, and he will be fully recovered in no time.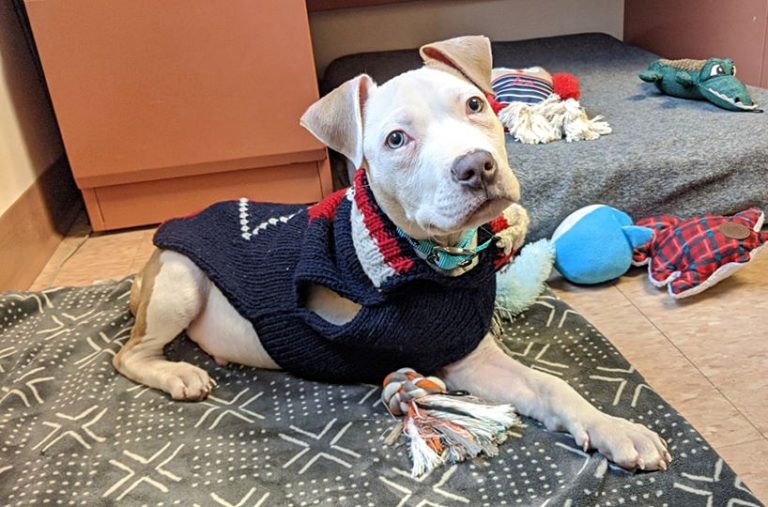 Dane County Humane Society/Facebook
He is currently living with a foster family while he heals, and will return to DCHS when he's ready to find a forever home.
Despite everything Kringle has been through, he is still very loving and happy. He greets everyone he meets with a tail wag, and loves to flop over on his back for some belly rubs.
Kringle the pup was thrown out of a moving car in #Madison. Someone took him in, where they found his front right leg was so fractured it had to be amputated. He is so sweet and needs a furever home! Watch him tonight on #News3Now! pic.twitter.com/euHjfZeEmP

— Jamie Perez (@JamiePerezTV) December 30, 2019
Please 'SHARE' to pass on this story to a friend or family member
Help us close the decade with hope and happy endings!Imagine the shock of seeing a puppy thrown out a window of a moving car as you drive down the street. Just a few days ago, this 2-month old puppy was rescued by a good Samaritan who witnessed this heartbreaking act. Once Kringle arrived at DCHS, our Animal Medical Services team discovered he had a badly fractured leg. With a break so severe, it was determined amputation would give Kringle the best chance at a happy and healthy future.Read Kringle's full story and learn how your year-end gifts are helping him get a fresh start in the new year – https://bit.ly/2PVA35QTime is running out to have your gift DOUBLED! When you give online through the end of the year, the Don & Marilyn Anderson Foundation will match every gift dollar for dollar (up to $10,000!).Thank you for giving and helping thousands of animals in need every year. Happy holidays from all of us at Dane County Humane Society!

Posted by Dane County Humane Society on Thursday, December 26, 2019