A six-year-old Labrador dog recently after giving birth to 14 puppies — in what is believed to be the biggest and cutest litter ever recorded for the breed.
Proud mum Bella delivered the incredible number of puppies last month, leaving her owner Hazel Hedges in shock, completely lost for words.
SWNS
Hedges, a registered dog breeder, expected Bella to welcome approximately six to eight puppies after the puppy-scan indicated she was pregnant with six offspring.
However, during the gruelling seven-hour labour at Hedge's home in Wentworth, near Ely, Cambridgeshire, Bella kept popping out more and more with no sign of stopping.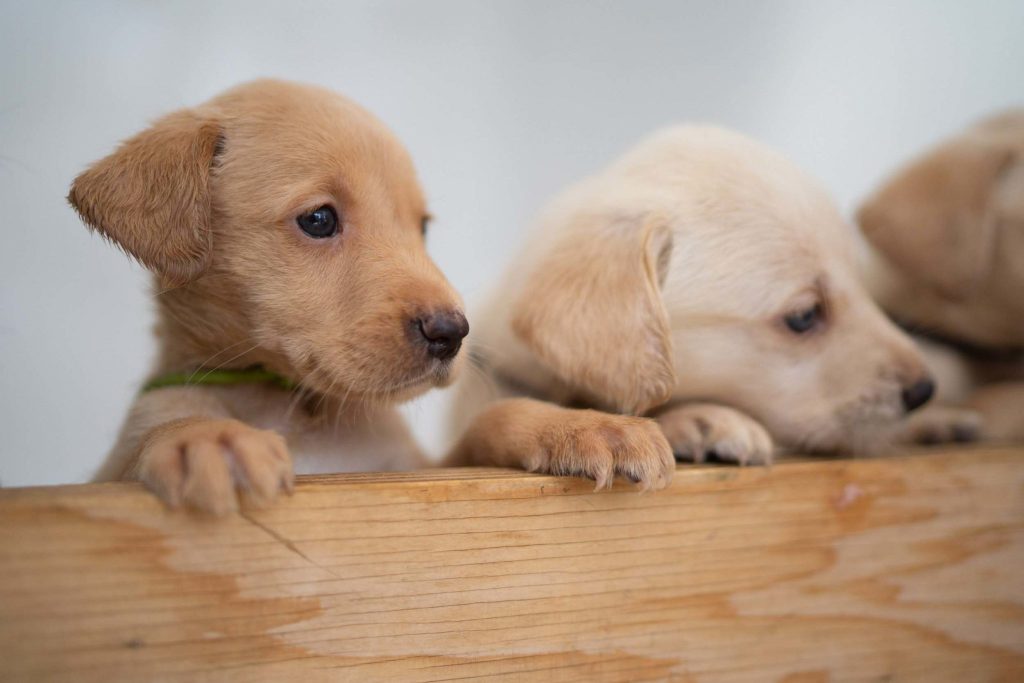 SWNS
In the end, Bella gave birth to a total of four black boys, four black girls, three yellow boys and three yellow girls. The puppies' dad, Scooby, is a Kennel Club-registered yellow labrador.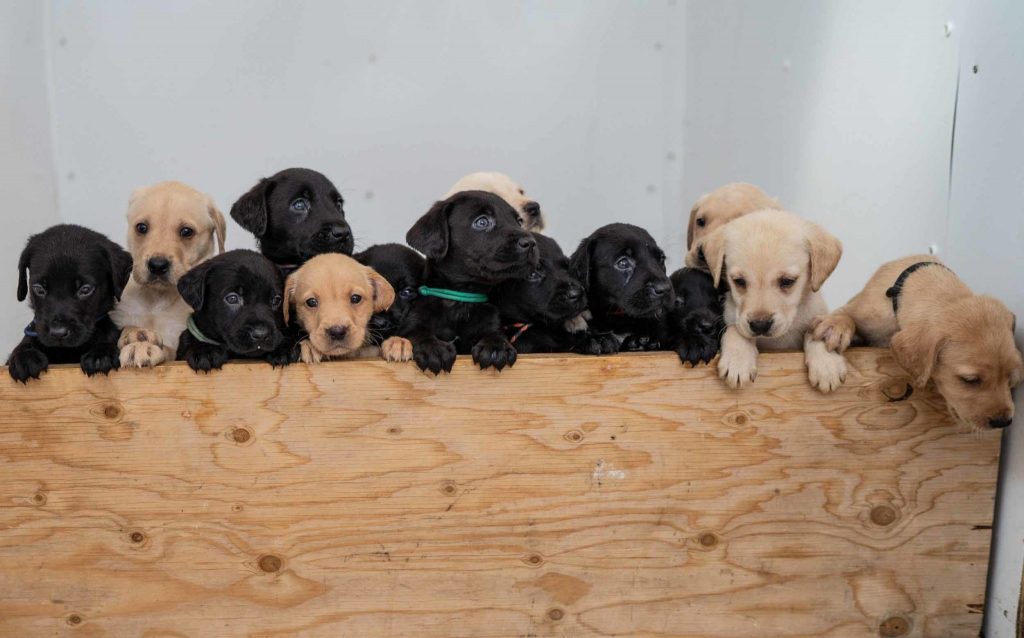 SWNS
All the pups are fit and healthy and this will be Bella's fourth and final litter – making it 'certainly one to remember,' said Hazel.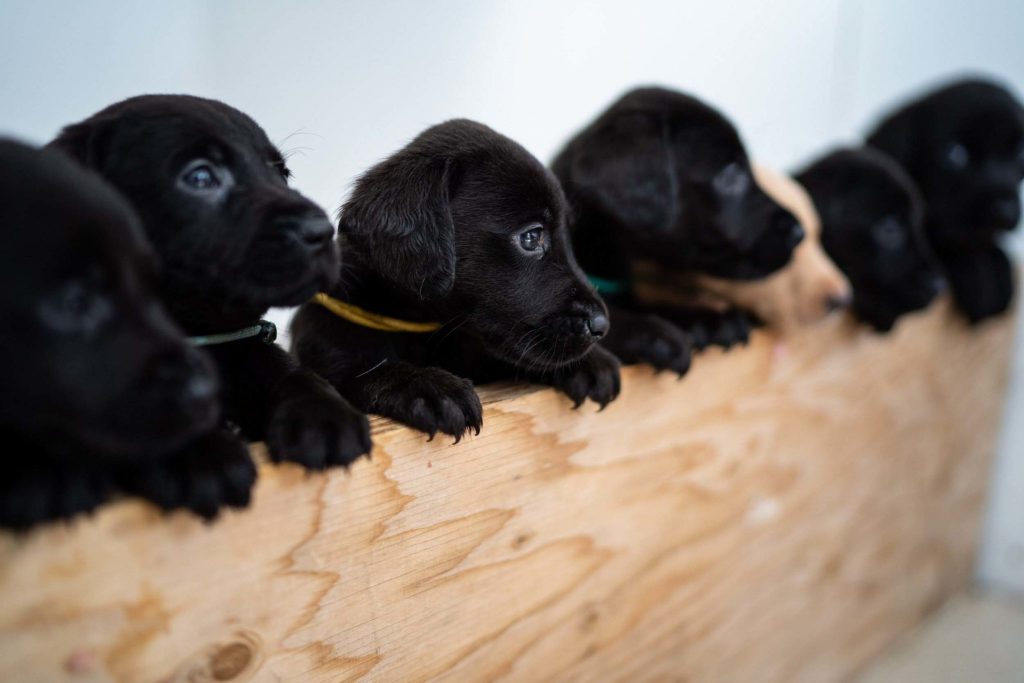 SWNS
All of the puppies have already been snapped up and will be sent to new homes from June 13 after they have been weaned.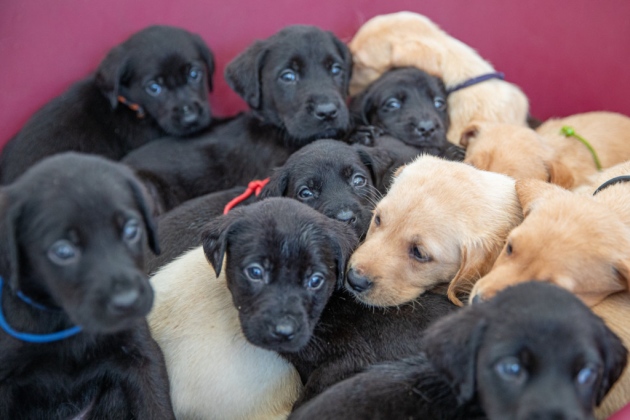 SWNS
The litter is believed to be the biggest ever recorded in England, though a 15-strong litter was recorded in Scotland in 2014.
SWNS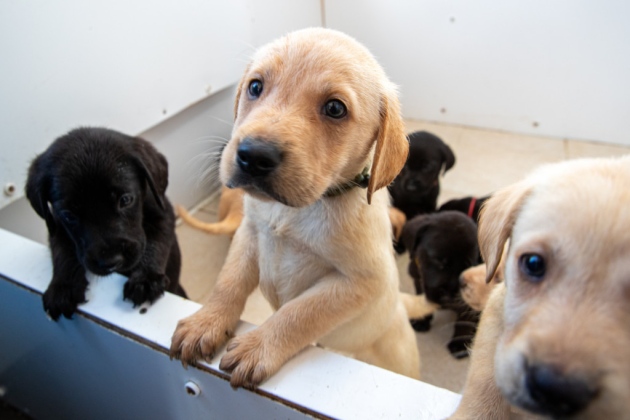 SWNS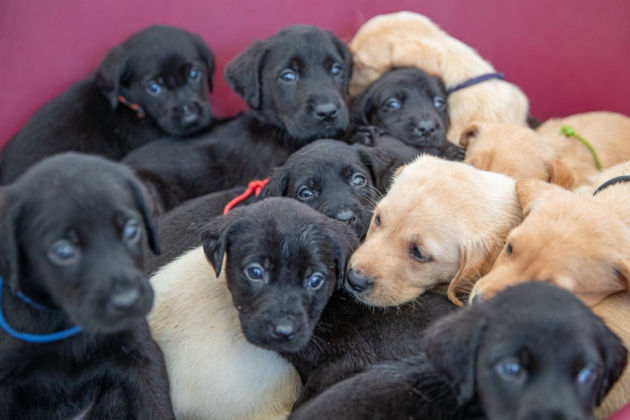 SWNS
Please SHARE this story with your friends and family!