When Lucy Ledgeway's 14-year-old dog, Sunny, passed away recently, the young woman was understandably devastated. Sunny, a Parson Russell Terrier, died in Lucy's father's arms.
The senior pup was due to see the veterinarian the following day but suffered a seizure and passed away.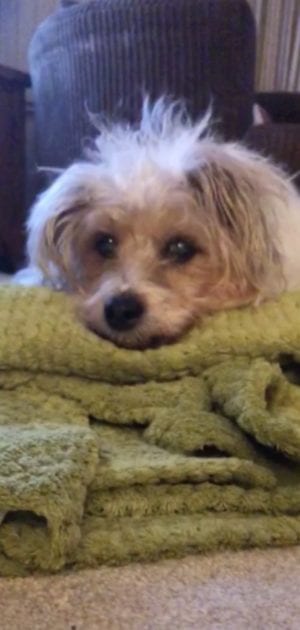 Source: @LLedgeway/Twitter
To try and ease her pain, the 19-year-old woman decided to take a drive with her boyfriend and clear her mind. She looked up to the sky at one point and believes she saw her beloved dog in the clouds.
She immediately snapped a photo so she could show everyone what she discovered.
"When I saw her face I laughed to myself, 'that's my girl,' knowing it was her letting us all know she's OK," Lucy shared.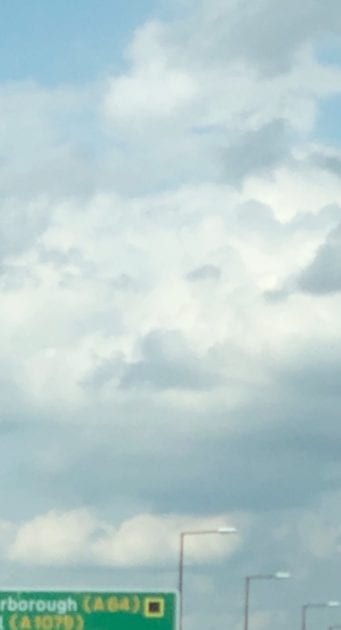 Source: @LLedgeway/Twitter
The brokenhearted dog mom posted the images to Twitter and said she begged for a sign that the dog was okay. "This is what I was blessed with," she wrote.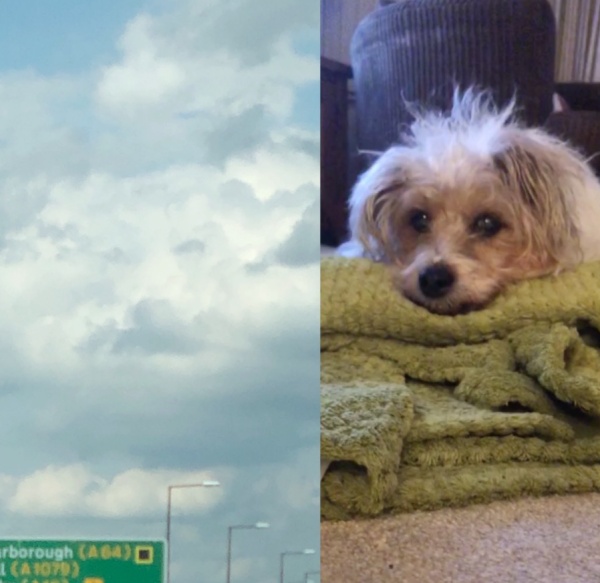 Source: @LLedgeway/Twitter
We extend our deepest condolences to Lucy and her family on their loss.
H/T: BBC News
Please 'SHARE' to pass on this story to a friend or family member