Luke Bryan is known for his stellar country music, but people also know him as an animal advocate and for his amazing work he's done alongside Proverbs 12:10 Animal Rescue in Tennessee.
In the past, Bryan and his family rescued an 18-year-old dog named Poochie, who got to live out his final days on Bryan's farm, being spoiled and showered with love.
linabryan3/Instagram
Sadly, Poochie passed away, and the Bryan's were left heartbroken, but were happy that they were able to make Poochie's final time on Earth as great as possible.
Just four months later, the Bryan's are now fostering a female Great Pyrenees mix named Kimmie, who was saved by Proverbs from a kill-shelter.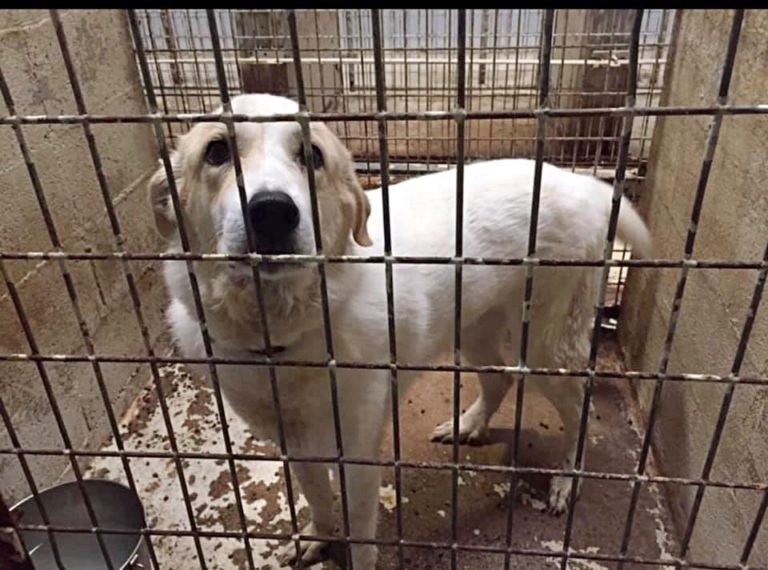 Proverbs 12:10 Animal Rescue/Facebook
At the shelter, she was in an enclosure so small she couldn't lie down and had to use that same small space for going to the bathroom and eating.
Kimmie is now enjoying her new life at Brett's Barn, an animal sanctuary that is part of the Bryan family's Brett Boyer Foundation. Their mission is to raise awareness about Congenital Heart Disease, after Luke and Caroline Bryan's niece, Brett, passed away at seven months old.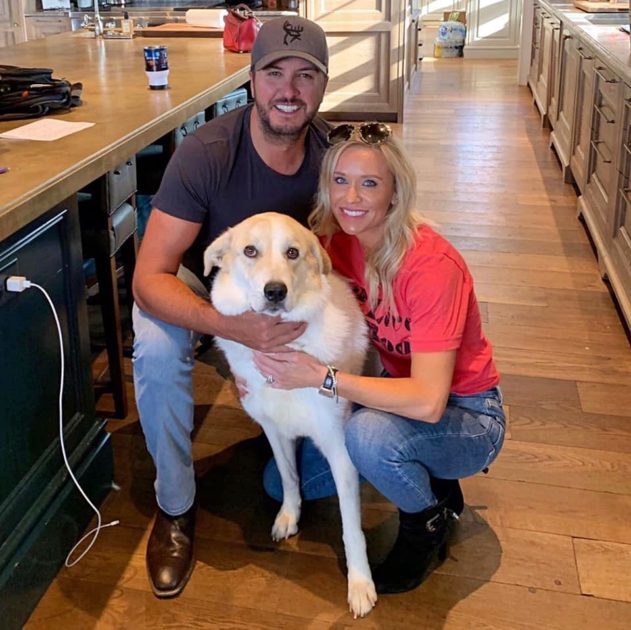 Proverbs 12:10 Animal Rescue/Facebook
Caroline promised Brett a white pony, and rescued one in her honor following her death. From there, the Bryan's continued to rescue different animals, which is how Brett's Barn began.
Kimmie is getting along great with the other dogs and animal at the sanctuary and is now awaiting a forever home.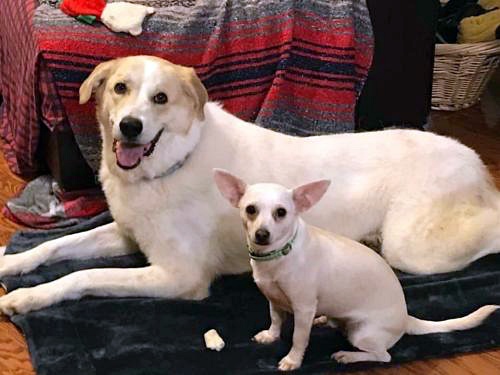 Proverbs 12:10 Animal Rescue/Facebook
She is housebroken, great with other dogs, cats and kids, and walks great on a leash. She is estimated to be around a year and a half old, and her adoption fee is $200.
If you're interested in giving Kimmie a forever home, contact Proverbs 12:10 Animal Rescue.
Please 'SHARE' to pass on this story to a friend or family member