A Louisiana man is facing animal cruelty charges after he was recorded on a doorbell camera abusing his ex-girlfriend's dog.
The Slidell Police Department arrested 30-year-old Shane Michael Mitchell, who stole the Doberman named Rubyjean and choked her after arguing with his ex, Rachelle Fassy.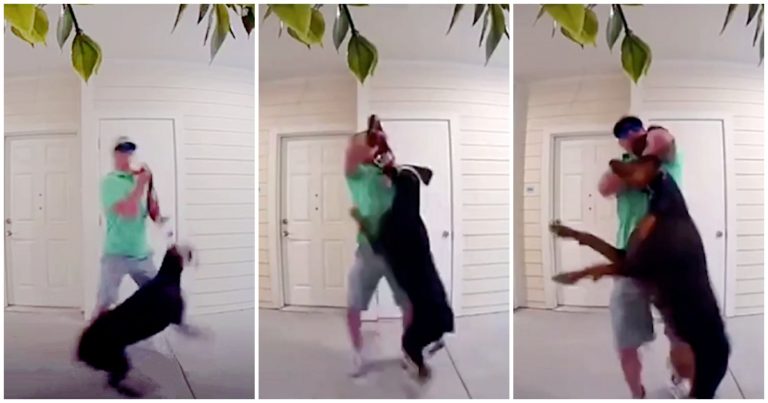 TMZ
After taking Rubyjean, he showed up at Fassy's front door with her. When Fassy threatened to call the cops, Mitchell grew furious and took it out on the dog.
He reached down and yanked Rubyjean up by her leash, choking her and letting her dangle in front of the doorbell camera, all while Fassy shrieked from behind the door, begging him to stop.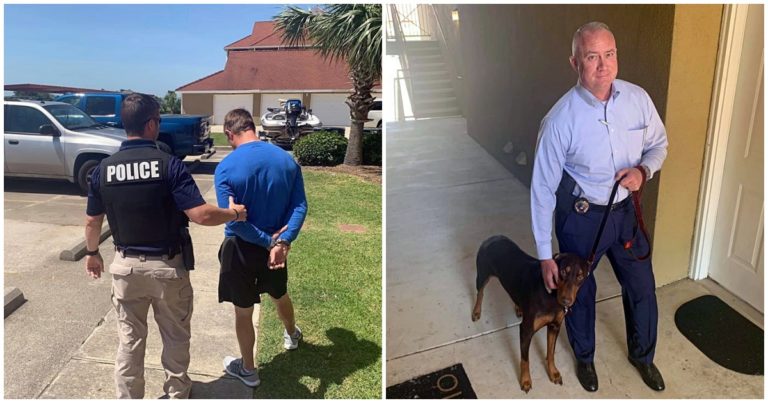 Slidell Police Dept/Facebook
The video went viral on social media, which sparked an immediately investigation.
Police were luckily able to track Mitchell to an apartment complex and take him into custody.
Rubyjean, who police say was extremely sweet, was thankfully unharmed and returned to her owner.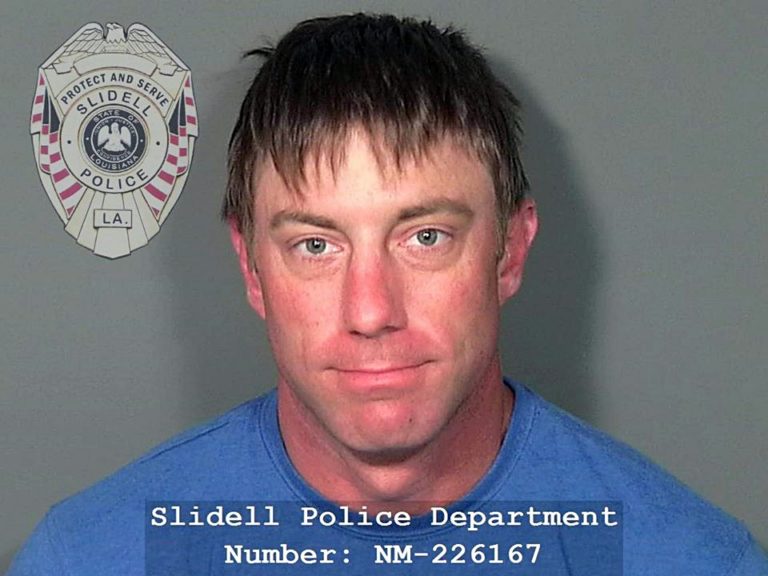 Slidell Police Dept/Facebook
"I was sick to my stomach watching that video," Slidell Police Chief Randy Fandal said. "How someone can hurt a defenseless animal is beyond me. I had the opportunity to meet Rubyjean this afternoon, and she was as sweet and well-mannered as could be. We are glad this had a happy ending for both the dog and her owner."
The police are currently still investigating and Mitchell could face further charges.
The video below contains graphic content, viewer discretion is advised.
Please 'SHARE' to pass on this story to a friend or family member